Could mutualisation be right for you?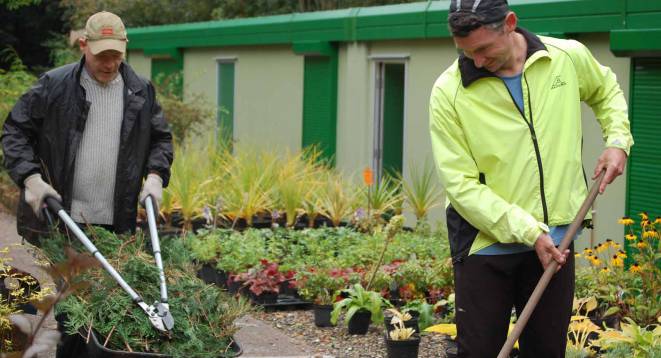 Over the past year, the government's drive to encourage frontline public sector staff to think about delivering their services independently through a public service mutual (or other form of social enterprise) has started to accelerate. There have been a number of policy U-turns since 2010 but on this the coalition has remained solid. As a result, we are now seeing mutualisation opportunities emerging in areas as diverse as school music teaching and probation.
Last year, progress was slow and often frustrating, but with the launch of the Cabinet Office Mutuals Support Programme and the continuing provision of support for health and social care services through the Social Enterprise Investment Fund, 2012 has been a good year for public service mutual pioneers. We are still a long way from where we need to be in terms of achieving a balanced market where public sector delivery and traditional private outsourced provision are balanced by a substantial public service mutual provider base - but the foundations are being laid.
In health, well over 50 services have moved out from the public sector. These have been mostly primary care trust (PCT) provider services and there are still some services exploring taking the leap before PCTs wind up in April 2013. For example, Mutual Ventures is supporting public health and IT support services teams to grab this opportunity before it's too late.
Soon attention will turn to the role mutuals and social enterprises can play for specific provider services within other NHS trusts, such as acute trusts and mental health trusts.
There is also a significant opportunity for mutualisation to be a long term solution for the emerging commissioning support units (CSUs - mostly former PCT staff), which will provide a range of support functions to GP clinical commissioning groups (CCGs). As the market develops, CCGs will have complete freedom as to where they purchase their support needs and a mutual or social enterprise model may be attractive for the CSUs.
Many local authorities are actively supporting staff to explore the option of setting up independently. We have found that forward thinking local authorities want to give their staff a chance to maintain services that there may no longer be direct funding for or for which the funding mechanism has changed. A good example is education support services, where funding is now channelling directly to schools and the local authority-based delivery model is just too inflexible and cumbersome to allow services to be marketed to and tailored for direct sales to schools. We are working with both Sandwell council and Buckinghamshire council to move their education support services out into independent socially-focused organisations, which will be able to operate with commercial agility.
The Cabinet Office is continuing to actively encourage and support groups to explore mutualisation and has identified four key service areas to campaign on, namely,  general local authority services, adult and children's social care, fire and rescue services, and probation.
With probation, it will be very interesting to see what role mutuals and social enterprises will play in the major review of services currently underway - see document below. This review will seek to decouple commissioner and provider arms of probation trusts and most people fully expect mutualisation to be a serious option for the provider arms. Organisations such as the Probation Chiefs Association are taking steps to inform and prepare themselves for this eventuality.
There is also interest being shown in areas that wouldn't immediately seem like a natural fit for mutualisation, like local authority procurement functions. Mutualisation tends to be attractive to frontline staff who provide services where there is direct contact with end users and other customers, so it will be interesting to see how it works for a more "back office" function.
We are certainly seeing a growing interest in the mutualisation agenda and the Cabinet Office is seeing a healthy pipeline of staff groups who are contacting the Mutuals Information Service for help and advice. With an ever increasing body of "lessons learned" and best practice, there has never been a better time to explore this option for your service.