Bridging the gap between the social investor and the civil society organisation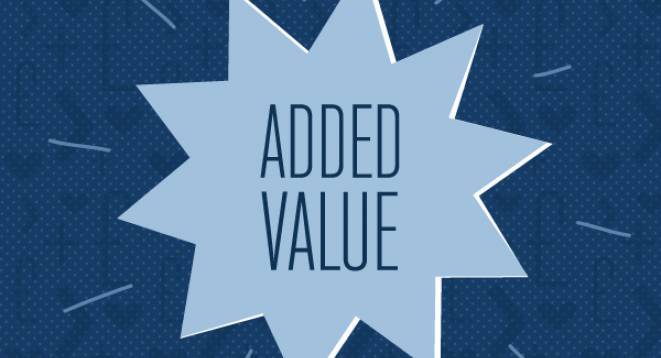 Paul Henry and Chris Hardy explain how Social Investment Finance Intermediaries are bridging the gap between social ventures and investors to ensure social investment gets through to the right ventures.
The recent growth in social investment products has been rapid and for many bewildering. The following are just some of the types of social investment now available:
Secured loans - a sum of money secured against a t

angible asset e.g. building, which has to be repaid, with interest.

Social Impact Bonds (SIBs) - designed to help reform public service delivery. SIBs improve the social outcomes of publicly funded services by making funding conditional on improvements. Investors pay for the project at the start, and then receive a

payment based on the outcomes achieved.

Equity Investment - financial investment in return

for a share in the organisation but only if the organisation's legal structure allows (for example a company limited by shares).

Quasi-Equity - financial return is dependent on the future performance of the investee. Usually a percentage of future income

Community Development Finance Institutions (CDFI's) - loans for businesses, social enterprises and individuals who struggle to get finance from traditional lenders.

Working Capital - funding required to manage the timing differences between income and expenditure.

Philanthropic Capital - Investment from Foundations and Philanthropists which has no expectation of financial return. Usually this type of capital is used as a financial

guarantee, reducing risk and thereby encouraging further funding from other investors

Growth/Development Capital - often used by social enterprises aiming for rapid growth (including start-ups). It provides investment in innovation and development in order to diversify or 'scale up' to generate greater income.
Initially many viewed, or were led to perceive, social investment as a replacement for public sector funding. It has been said that the issue being faced by the sector is a lack of available social investment, leading the Government to focus on expanding the amount and types of social finance available. Let us be clear, social investment is not a replacement for public sector funding. It may offer an alternative means of funding social action but in order for Civil Society Organisations (CSO's) to benefit from it they may have to reconsider how they operate and achieve their social purpose. 
Many CSO's came in to being via the following route:
A
group of individuals identified a social issue and established a mission to address it. 

They developed activities which helped deliver their mission (shaped by the amount and type of money they could secure). 

They then worked tirelessly to secure further funding to carry out these activities.
The problem with this model is that often it becomes all about securing another year's funding rather than regularly considering the needs of the market. For those who find the term 'market' too clinical then organisations must understand and consider clients, users, customers, investors and other key stakeholders needs, and develop effective solutions which meet them. This is not a criticism, as it is easy to become engulfed in the search for funding when resources are stretched to breaking point. However the market continues to change; personalisation of services, payment by results, diminished public sector budgets and outcome-based contracts are all contributing to this. 
A clear social mission has never been more important but how you achieve it and measure your success in the future, needs to be considered.  The issue is that this may involve culture change, leadership development and the introduction of new skills throughout the organisation, including business skills. Finding the time, energy and expertise in order to do this is a major challenge, even for those who want to bring about change. 
Our experience from engaging with grass roots social enterprises, charities and community groups is that the majority do not see social investment as an attractive proposition, or more often they have not considered it at all. Certainly for some it may not be suitable, but for many others it could provide a viable alternative, given the support needed to understand it and to use it effectively. This is because social investors have been slow in understanding the financial needs of enterprises in this sector. Many are high risk, small scale enterprises yet the funds available are often targeted at low risk, large scale enterprises. 
This gap which exists between the supply side (investors) and the demand side (investees) has led to Social Investment Finance Intermediaries (SIFI's) becoming the missing link. Their role is to offer bespoke investment readiness programmes to support CSOs in developing sustainable business models and thereby make them attractive for social investment.  Funds are now beginning to emerge, such as The Social Venture Builder (an Inspire2Enterprise and University of Northampton initiative), which are designed to ensure that the CSO is offered the qualified expertise so that it can transform to an investment ready enterprise and thereby secure appropriate investment. 
However, unless we focus on developing robust and sustainable social enterprises which can operate flexibly without losing sight of their social purpose then increased social investment will not get through to those organisations which deliver such valuable, life changing services. 
One of the keys to investment readiness is understanding what the investor wants to invest in, how their investment is structured and the social and financial returns they expect. Organisations need to develop a relationship with investors in order to do this and the SIFI's role is to help bridge this gap.