Revealed: The 7 secrets of great business leaders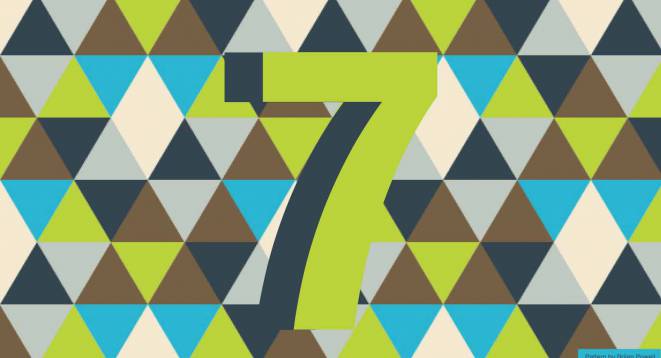 The top insights from this month's business leadership series, selected jointly by the Pioneers Post team and Paul Henry, partership manager at the social enterprise support service Inspire2Enterprise...
Discover our favourite tried and tested tips for leading change, from business saviours and drivers of innovation.
1. If it's lonely at the top, re-think your approach
Seek advice and work together with others trying to lead change in society or within their organisations. "Collaborate and build partnerships – sharing learning and ideas with others can be incredibly valuable for any business." (Karen Lynch, CEO, Belu Water)
"It was really important to collaborate and work with others who were trying to achieve something similar. Early on I, along with about a dozen others across the country, set up the Rebuilding Society Network so that we could share ideas to help move this forward. We built strong relationships with key figures in government, universities, think tanks, and foundations, who have been instrumental in championing a sea change." (Pat Conaty, community finance pioneer)
2. You don't have to take everyone and everything with you
There is no point in training up a team of 20 people to become part of the new mindset if they are not integral to the new way you will be doing business. 
"I didn't have the luxury of time to change things incrementally – if I had tried to we would have run out of money and there would have been no business at all. The first thing I did though was make a very clear plan about which people, suppliers and products in the company were right to be a part of the changed organisation going forward." (Karen Lynch)
3. Tell a very simple and compelling story of the future of your organisation.
Telling your future story is key to getting people behind you and making sure your organisation develops a real sense of direction and progress.
"It sounds simple but what it means is you've thought through what your ideal end state should be, why you're doing what you're doing, how you're going to do it, what your values are going to be, and what your goals are. You need to be able to refine that into a simple story, and paint a picture." (Andy Parfitt, former controller, BBC Radio 1)
You'll need time to think creatively and develop your vision of how the future story of your organisation will unfold.
"Surround yourself with a great team and be prepared to delegate and empower them to handle day-to-day operational issues. Only by doing this will you allow yourself the time to write your organisation's future story." (Andrew Laird, director of Mutual Ventures)
4. Give feedback as if it were a gift
As a leader you need to look after your team. When you see someone creating problems for themself and the business, give them a gift that will help them improve.
"If you can see someone, a colleague or a team member doing something that's not helping them or the business and you don't say anything, then what kind of leader does that make you?
You need to think of the feedback as something that's going to help them, and give it, straight away. Say how you feel and what the facts are, and give it." (Andy Parfitt)
5. Guard your income; love your clients
Your business needs money, and your clients and your customers need love. That means you have to do a few simple things:
"Communicate: don't be a stranger – speak to them regularly so they know you care about them and they know what you can do for them. But it's not all about you – understand the challenges they are facing and be clear how you can provide solutions that will make their lives easier.
Give them nice things: don't give them products or services that you could have picked up from the gas station forecourt – make sure what you do for them is of a quality that befits the deep love that you feel."  (Tim West, Editor, Pioneers Post and managing director, Matter&Co, in 'Why the best leaders are also the best lovers.')
6. Have a strategy for success
Leading change requires hard graft and strategy.
"I describe my recipe for success as R.E.A.D. - research, education, advocacy and then development. Whether you are trying to encourage government to adopt policies to help grow a new area of social finance, […] or you are setting up and leading an organisation like a Community Development Finance Institution (CDFI) in a new niche, I find it's essential to follow these four steps. (Pat Conaty)
7. Be clear and keep a hawk's eye on progress
"Be clear with staff on what their roles are and what they will accountable for - people don't like floundering." (Karen Lynch)
Unclear expectations are a big cause of stress and disengagement for employees, and without keeping track of progress it's a foggy road to success.
"Keep evaluating and assessing what your organisation is doing and how it is doing it  - measuring and evaluating are extremely important. Otherwise you can't be sure whether what you are doing is working, and if it is, what difference it makes." (Pat Conaty)