What should the future story of housing associations be?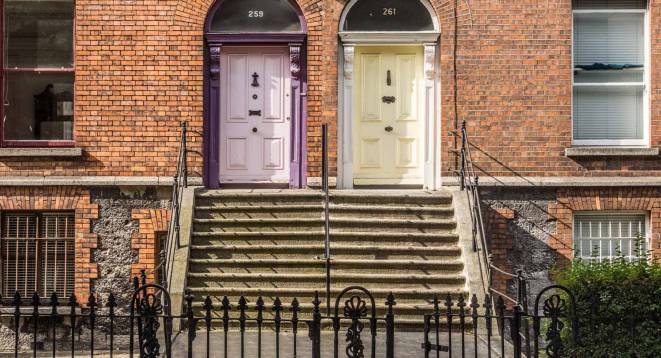 With an acute shortage of supply, swingeing benefit cuts and a mega-bubble in London, the housing sector needs some innovative solutions – and fast. Could social entrepreneurs help find some answers? And what role will social investment play?
In the week of the National Housing Federation and Social Enterprise UK's joint event, we asked housing associations, investors and think-tankers what the future holds for housing in the UK.
Margaret Ogebule, associate, Ventures, Young Foundation
"More than a million children living in overcrowded accommodation; thousands of tenants failing to cover the shortfall in their rent due to the spare-room subsidy being axed – the housing crisis can be characterised in a variety of ways.
And when it comes to social ills as widespread and entrenched as these, it's clear that any serious challenge must be nothing short of radical.
Although there are calls for the government and private investors to tackle the challenge of the ever-deepening housing crisis, the solution relies on housing associations making radical changes to the services they provide their tenants in order to tackle inequality and empower the communities they serve.
The existing model of housing associations delivering services such as care and support, employment training, apprenticeships and financial services is showing positive results, but there is a need for these organisations to be more audacious in their approach.
If we are to truly combat the housing crisis, housing associations have to harness the power of their tenants to create more resilient communities. The most practical way of achieving this is for housing associations to demand that their contractors provide jobs for tenants and for local social enterprises to be subcontracted for smaller jobs. The result will be the reinvigoration of local economies, the creation of new jobs and a truly empowered community."
Will Nixon, deputy chief executive, Aspire Group
People-power social enterprise
Is the solution people-powered? "Providing safe and adequate shelter is a priority for Britain's leaders, yet it feels as if the market sits on a precipice between soaring prices and complete collapse.
Recent figures show the average home costing £177,846 in February 2014 – the highest since April 2008. Yet there is a lack of recognition of the social alternatives which can create fair and affordable housing solutions. Co-operatives and social enterprises are revolutionising the housing market for the benefit of the people, while many housing associations are operating as innovative social enterprises in their own right, improving housing and driving change in the communities they serve.
PM Training, part of the Aspire Group, is at the forefront of this innovation. It is a social enterprise which helps young people gain skills to find work. It improves homes, neighbourhoods and estates through its Homeworks service, which annually maintains 1,000 gardens, paints and decorates 300 properties, and makes 500 environmental improvements – positively affecting the lives of more than 5,000 local residents each year, whilst simultaneously creating jobs, training and improved housing.
Our next government should put people-powered models at the forefront of the market. The social economy alternatives being championed by housing associations are changing the way property is built, owned and maintained, benefiting people and communities, and this is the way forward."
David Orr chief executive, National Housing Federation, speaking to Pioneers Post senior reporter Sophie Hudson
David Orr, chief executive of the National Housing Federation, says he thinks that housing associations will have a huge role to play.
As part of this, he says that in the future he sees housing associations building developments which have a number of different types of home available in them, with some for sale, some for market rent, and some for social rent.
"In ten year's time if someone wants a new home, they would talk to their local housing association," he says. "And they would be able to say which housing option would be most suitable for them."
Orr says that in 20 years housing associations might own and manage around six million homes.
This prediction was one of many that was included in the federation's recently published 'An Ambition to Deliver' paper, which set out the role of housing associations in 2033.
The document also predicts that the sector's annual turnover could increase fivefold to more than £70bn over the next 20 years and that it could diversify, widen and strengthen the services it provides by partnering with other organisations, such as the NHS, local authorities and schools.
But Orr says that government will play an important role in either making the role of the sector in tackling the housing crisis easier or more difficult. "We need a political environment that sees the building of new homes as a national priority," he says. And he added that having access to land and finance would also be very important.
Peter Kelly, business development and marketing director, Unity Trust Bank
"As we hear time and again, demand for affordable housing is not being met by supply and there is talk of a further housing bubble emerging. Housing waiting lists continue to grow and too many people are struggling to find, safe, comfortable and affordable housing. In a time of austerity we've seen cuts to funding which put continued pressure on housing association finances. This is particularly affecting our customer market, which is focused on smaller, community based housing associations and co-operatives, which impacts their ability to boost supply. Access to investment and increased borrowing capacity for such organisations is crucial if we are to see these diverse and locally focused organisations delivering much needed homes in their local communities. Social economy organisations should continue to work in partnership to regenerate communities giving residents a key role in the process."
Social enterprise cheers
Melanie Mills says cheers to social enterprise-housing association partnerships
"Whilst there is provision in the budget for more affordable housing and sector support for the 'Yes to Homes' campaign, it is great to see so many housing associations acknowledging that building and providing homes is not ALL they can do. Social enterprise can be part of core activity rather than an ad hoc bolt on. There is working testimony from Shepherd's Bush Housing, The Aspire Group and Walsall Housing Group and many more to support this strategy.
Against a background of real challenge: welfare reform, universal credit, the bedroom tax and unemployment all mean supporting sustainable tenancies is where social enterprise can really help.
Back at the beginning of 2011 when we transformed Social Enterprise West Midlands we decided to make working with housing associations a key objective. I remember being in a room with around 20 directors and chief executives and one of them asked me whether I was only there to talk to them because they had money. I looked him straight in the eye and said he was dead right. Compared to the social enterprise sector housing associations are asset rich, have abundant social capital, people and resources – in effect they are the equivalent of a retail anchor tenant for our communities. With an ever shrinking public purse they can help us to innovate and create new service delivery. But it is not just about money. We have shared values and common purpose; 40% of the UKs social enterprises work in the 20% most deprived communities – the very communities where so many of our social landlords are based.
So what next? Many housing organisations are still just starting out and so a long awaited method of sharing will be launched this week: www.socialenterpriseandhousing.org.uk. A sector led and funded web portal, sharing best practice, learning, the social, environmental and financial benefits and the range of the possible. I'll be leading the supporting cheers as more housing associations embark upon their social enterprise journey. Undoubtedly we can do more together and I for one look forward to the scale of the impact we can achieve.
 
Louise Cannon, UnLtd award manager, Building Futures Lead and 2014 Clore Social Fellow
Housing is a complex and overly complicated subject to some, many of whom work in housing. But to many more it is very simple. Housing is an essential and can offer either the ability to make choices and improve personal circumstances, or it can be contrasting and a contributor to poor health, limiting aspirations and economic inactivity, particularly for the increasing numbers of homeless people on our streets. Housing associations need to be honest about what they want to be. If your purpose – and more importantly your intention – is to serve the communities in which you operate then stop looking at the issues and start looking at the solutions.
Sound difficult? Of course it is, otherwise we'd have cracked it by now. But I know thousands of people who can help, called social entrepreneurs. There's one in every area and they are the individuals who know all too well the problems they are facing but, more importantly, they have an idea. Your job is to help them make it a reality. The UnLtd Building Futures Programme is working with 15 providers across the UK to find out what solutions they can discover within their communities.
Photo credit: William Murphy