Looking back to look forward: Inside Social Enterprise
Having co-founded The Guild, a social economy consultancy and itself a registered Community Interest Company, in 1991, Nicky Stevenson has for a number of years been immersed in the UK's social enterprise sector.
Together with social researcher and former colleague at The Guild Helen Fitzhugh, Nicky has written exclusively for Pioneers Post to explain the origins of their new book, Inside Social Enterprise – looking at the modern history of social enterprise as witnessed first hand, and some of the political and ideological debates that go hand in hand with the sector.
In the past few weeks, people have been asking us to share the origins of our new book Inside Social Enterprise – asking 'how we got here'. The answer lies in two events that prompted us to take a step back from our work with and for social enterprises to ask 'what is it all for?' 
In attempting to answer this, we have come a long way, through conversations about the nature of capitalism, about public service provision and especially about inequality. 
These are not just key topics for the next election, but far beyond. We arrived at them by first looking back, and then looking forward.  
In 1991, Sally Kelly and I co-founded The Guild, adopting the tagline 'consultants for the social economy' – a tagline we often had to explain to initially confused people.
After two decades working with and supporting social enterprises, The Guild's 20th anniversary in 2011 provided the impetus for us all to look back to see how far the social enterprise sector as a whole had come. 
Definition debates get political 
It hadn't been plain sailing. The various disparate parts of the social economy – the traditional voluntary sector, co-operatives, development trusts and the new social entrepreneurship movement, were brought together under the social enterprise umbrella. 
The Social Enterprise Coalition (now Social Enterprise UK) had been formed. One of its first actions was to argue with government about whether corporate social responsibility (CSR) counted as social enterprise (it doesn't – it's a good thing but it's different). 
Later, we were also in danger of being put in a box labelled 'public service reform', which many of us strongly resisted.
It seemed all the more important to look back at this legacy of political influence and grassroots resistance in the run up to and aftermath of the 2010 election. 
All parties made positive noises about social enterprise. The UK Prime Minister David Cameron seemed to see social enterprise as a key element of his party's Big Society initiative and there was intellectual buy-in from Philip Blond's writing about Red Toryism.  
However, one of the first things the new Conservative-Liberal Democrat coalition did in relation to social enterprise was to co-opt the language of trading for social purpose in (Secretary of State for Health) Andrew Lansley's speech on the NHS. 
He declared that NHS Trusts could be thought of as social enterprises. Furthermore, austerity and Big Society translated into funding cuts and a focus on volunteering, rather than full cost recovery when delivering public services.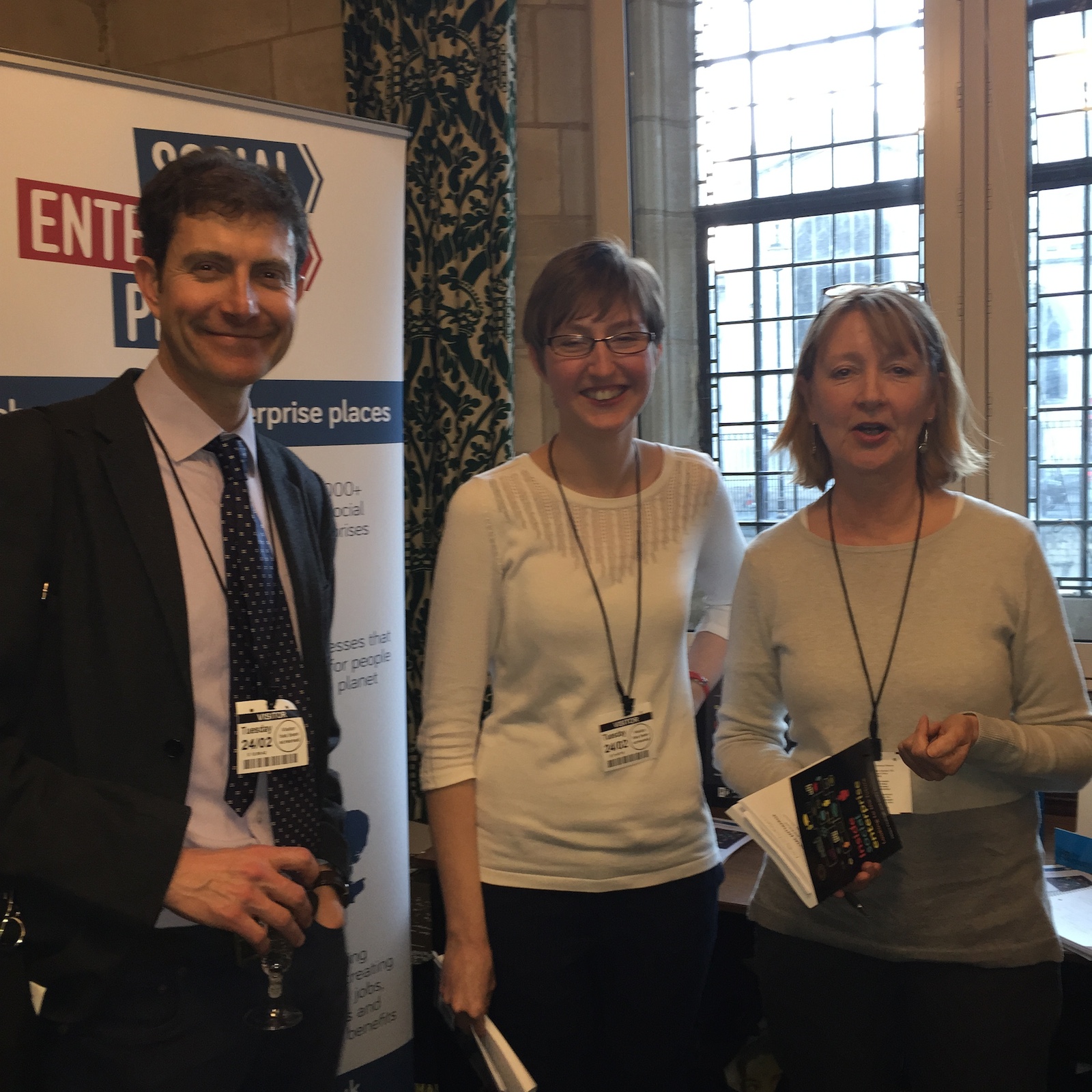 Fergus Lyon, Helen Fitzhugh and Nicky Stevenson at the launch of Inside Social Enterprise
The environment for social enterprises destablised. With this, the debate seemed to narrow. The questions people were asking were about how to get their social enterprises past the end of the next contract. 
These were necessary questions, but we started to worry about only thinking in the short-term. Surely, if the UK social enterprise sector was to flourish, we also needed to have strategic conversations about our joint future, not leave it to be decided at the whim of politicians. 
That's where our book comes in. Inside Social Enterprise includes interviews with almost 40 social enterprise practitioners, supporters, thinkers and policy makers – including one with Pioneers Post editor Tim West. We thought that the people who should define social enterprise and shape the sector over the coming years should be social enterprises themselves, and people who have worked with and studied them for a long time. 
History taught us that this debate should be more far-sighted than thinking about the next election and the next government manifesto. Coming out as it does in the run up to the 2015 election, we hope that there are things in it that will resonate with all political parties. 
But we also should acknowledge that our horizons are broader and that we have a vision of the future for the next 20 years, and beyond. It's time to set out our values, priorities and goals together, from Inside social enterprise.
Helen Fitzhugh was previously a researcher at The Guild and is currently working towards a PhD at the University of East Anglia, UK. Nicky Stevenson has been active in the social enterprise sector for over 20 years. As a partner at The Guild, she worked on influential research and policy development initiatives with practitioners and academics.
 
To find out more about Inside Social Enterprise, please click here.