Q is for Quality: Set the bar high and then set it higher
When it comes to quality, brands such as John Lewis and Apple consistently get it right. Liam Black writes about the importance of setting the bar high when it comes to product or service quality in order to move beyond attracting 'pity purchases'.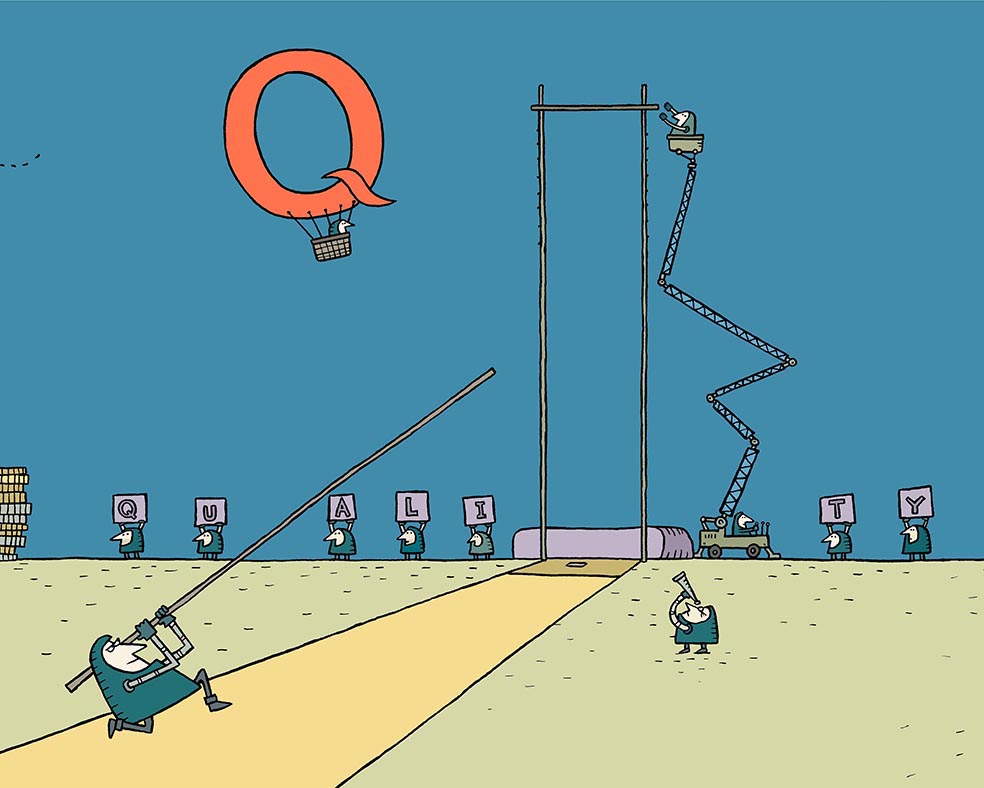 "Quality is the best business plan." John Lasseter, Woody's dad
At Fifteen in London we served more than 100,000 guests every year. 
We had all sorts – boisterous city boys, anally retentive, fault finding foodies, JOTBs (Jamie Oliver True Believers), tourists who had planned their UK vacation around a table in Westland Place, and loads of couples from all over the country who had saved up their money to come and have their first meal at a fancy London restaurant to celebrate their wedding anniversaries or special birthdays. 
The one thing that they had in common was the expectation that they were going to have a brilliant experience – and given that many of them were paying over £100 that is understandable. Keeping the quality of the food and service high was a daily challenge – especially for the chefs who also had to train and mentor our young apprentices (who were neither use nor ornament in the kitchen when they first started). 
We wanted people first of all to have a great experience – and then feel good about themselves for coming to our restaurant and helping out the youth. We did not want to build the business on the pity purchase. We wanted them to keep coming back and spending money – buying that extra bottle of wine they didn't really plan to – because that is how we made more money to fund the apprenticeships. And telling their mates and family how great it is, not how worthy a cause it is.
"Set the bar high and then set it higher"
The food business is second only to the sex industry in terms of the intimacy of the experience. And pretty much as soon as that plate arrives in front of you, you know if it is any good or not. 
Consistency is the key. No good being great one night and mediocre or rubbish the next. Think of the brands you love. John Lewis? Apple? Chances are what you love about them is not just that they provide high quality but that they do it again and again. Providing world-class products and services is the expected norm not an aspirational goal. You can rely on them for quality.
Think of your enterprise. Is it providing unmatched quality? Are you really proud of its ability to get it right time after time? John Lewis and Apple are only trying to flog stuff. YOU are trying to help the poor, aren't you? Set the bar high and then set it higher.
The Social Entrepreneur's A-Z with foreword by Nobel Laureate Muhammed Yunus and illustrations by Spike Gerrell is available to order through Amazon here. You can read more details on the book itself here.
Tune in to the A-Z Podcasts!...
To delve into the issues tackled in his book further, Liam has recorded a number of podcasts with the likes of straight talking Maff Potts and 'accidental social entrepreneur' Helen Trevaskis. Listen here.