How to launch a new product on a shoestring: Aduna masterclass
From introducing a product to market to building an army of brand champions, at the first NatWest SE100 Insight event of 2016 Andrew Hunt from Aduna offers valuable advice about building a brand and a strong community to support it. 
How do you introduce a new product to market on a shoestring? This was the task of the founders of Aduna, a social business that has set out to make baobab – one of Africa's 'superfruits' – famous and in turn create demand for an under-utilised natural product that is produced by small-scale producers in rural Africa.
Baobab is a nutrient dense fruit that dries on the branch in Africa. It is high in vitamin C, fibre and antioxidants. If there is such thing as a superfruit, this is it. The Aduna business model is based around a community-owned supply chain, which means that instead of the business paying the producers a small premium for the raw materials used – before processing them and then selling them on – it is the rural communities that purchase and process the raw materials before then selling them to Aduna at a higher price.
Speaking at the NatWest SE100 Insight event, co-founder of Aduna Andrew Hunt explained that after working in the advertising industry selling products such as "frozen ready meals" to "clients that weren't particularly grateful", he began to question what he was doing with his life. This questioning "turned into an existential crisis, which then turned into a nervous breakdown". 
What became really clear was the abject failure of the aid model for rural Africa
"At the age of 25 I found myself clinically depressed for around six months. I tried everything I could to break out of it. One day I got a call from a family friend inviting me to volunteer my marketing skills to a project in the Gambia. I didn't want to go because when you're depressed you're not interested in doing anything, least of all going to some godforsaken outpost in Africa. If I'm going to be clinically depressed I'd rather be clinically depressed in the comfort of my own home," he continued. After family and friends convinced him to go to the airport, Hunt's original six week planned trip turned into almost four years.
Hunt quickly became insipired and energised by Africa and its "entrepreneurial spirit", but grew frustrated at current development approaches. He said: "What became really clear was the abject failure of the aid model for rural Africa... Hundreds of millions of pounds are ploughed into these aid projects getting thousands of women to grow the latest cash crop, which some highly paid consultant says is the next big thing. But when the project expires, the money runs out, there's nowhere for these women to sell these products. They haven't thought about what is the market."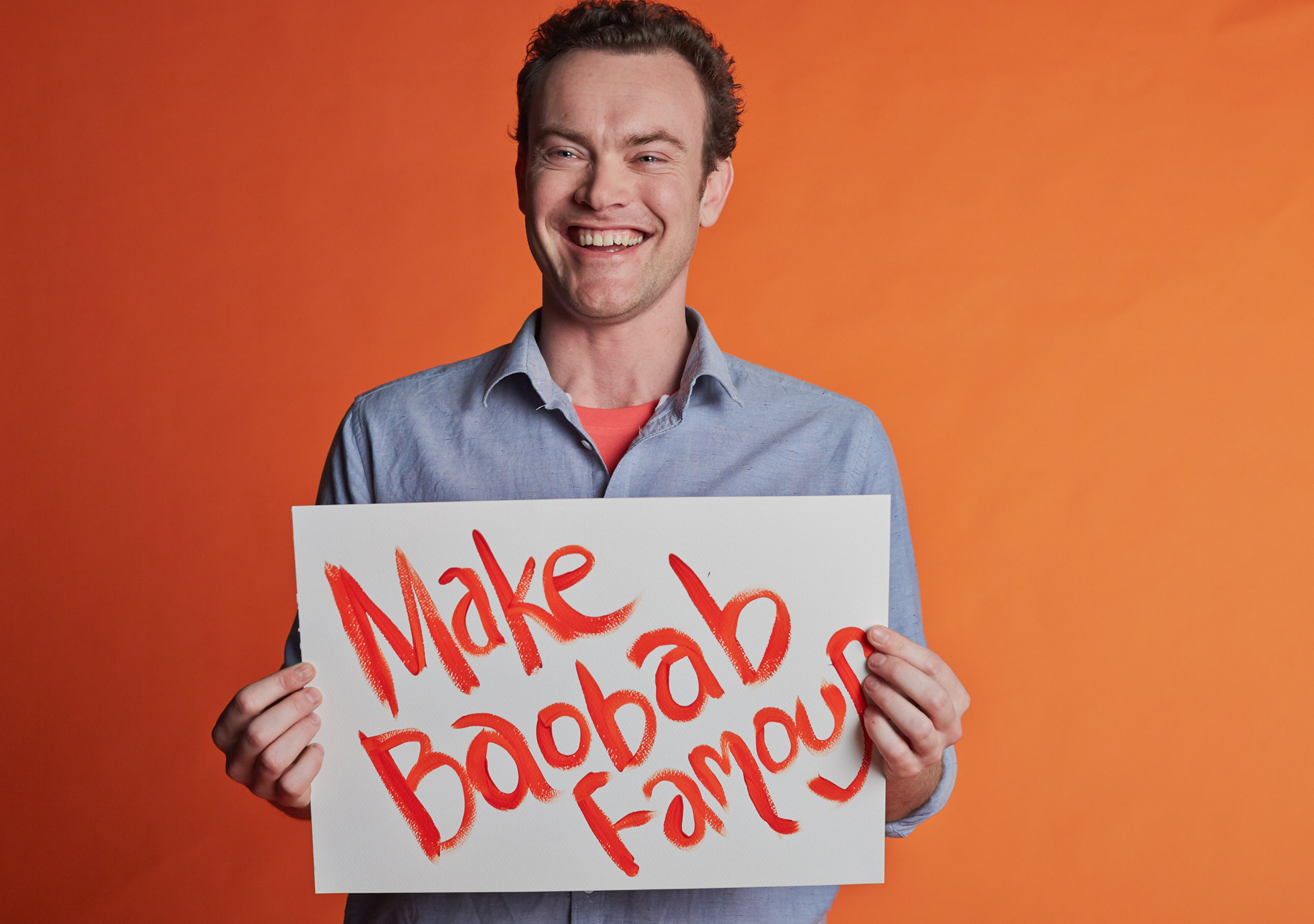 Andrew Hunt. Photo credit: Aduna
Aduna has now been running for around three years and works with over 2,000 women in Upper East Ghana, where its baobab supply chain is based. Currently Aduna's products include health food snacks and nutrient dense powders which can be added to meals.
"We diagnosed the market for baobab... zero consumer awareness due to lack of product development (no products with baobab in it) and no product development due to lack of consumer awareness." It was a vicious cycle. So, Hunt and his team gave themselves the task of making baobab famous from their kitchens.
Hunt said: "The most powerful tool we have is the power of enrolment. We could have set out to just sell baobab, but instead we've set out to enroll people in the inspiring possibility of our mission and in the inspiring possibility of baobab." Key to getting people on board was getting the branding right. The team created mood boards that were a million miles away from the stereotypical imagery often used in aid campaigns. The words "vitality, vibrancy and positivity" are all at the core of what Aduna stands for and thus should look like to consumers.
We've set out to enrol people in the inspiring possibility of our mission
With an aesthetically beautiful brand and a business model under its belt, next came getting the product known to both consumers and potential suppliers. Hunt uses the 'General Technology Adoption Lifecycle' bell curve to explain their approach. At one end of the curve are the early adopters, in the middle is the masses or the mainstream and at the end are the laggards. "Identify your early adopters and focus entirely on them, they are going to be your most vocal community.
"There's this thing called the chasm which is what happens to all new products and services which you read about in the media and then they suddenly disappear off the radar. The answer is they fell into the chasm. How you get across the chasm is by focussing on your early adopters who are really passionate about what you are doing and who are going to blog about it, share it on social media, talk to their friends about it. Three and a half years on and we're still focussing on our early adopters. In our case it's vegans, vegetarians, raw foodies, yoga mums. If we went to the mainstream too early, we would disappear."
What Hunt means by enrolling people ranges from literally going after people one by one – finding out who in an organisation is passionate about the same issues you are and securing meetings with them – to providing visitors to the Aduna website with clear instructions on how they can get involved with the 'Make Baobab Famous' campaign.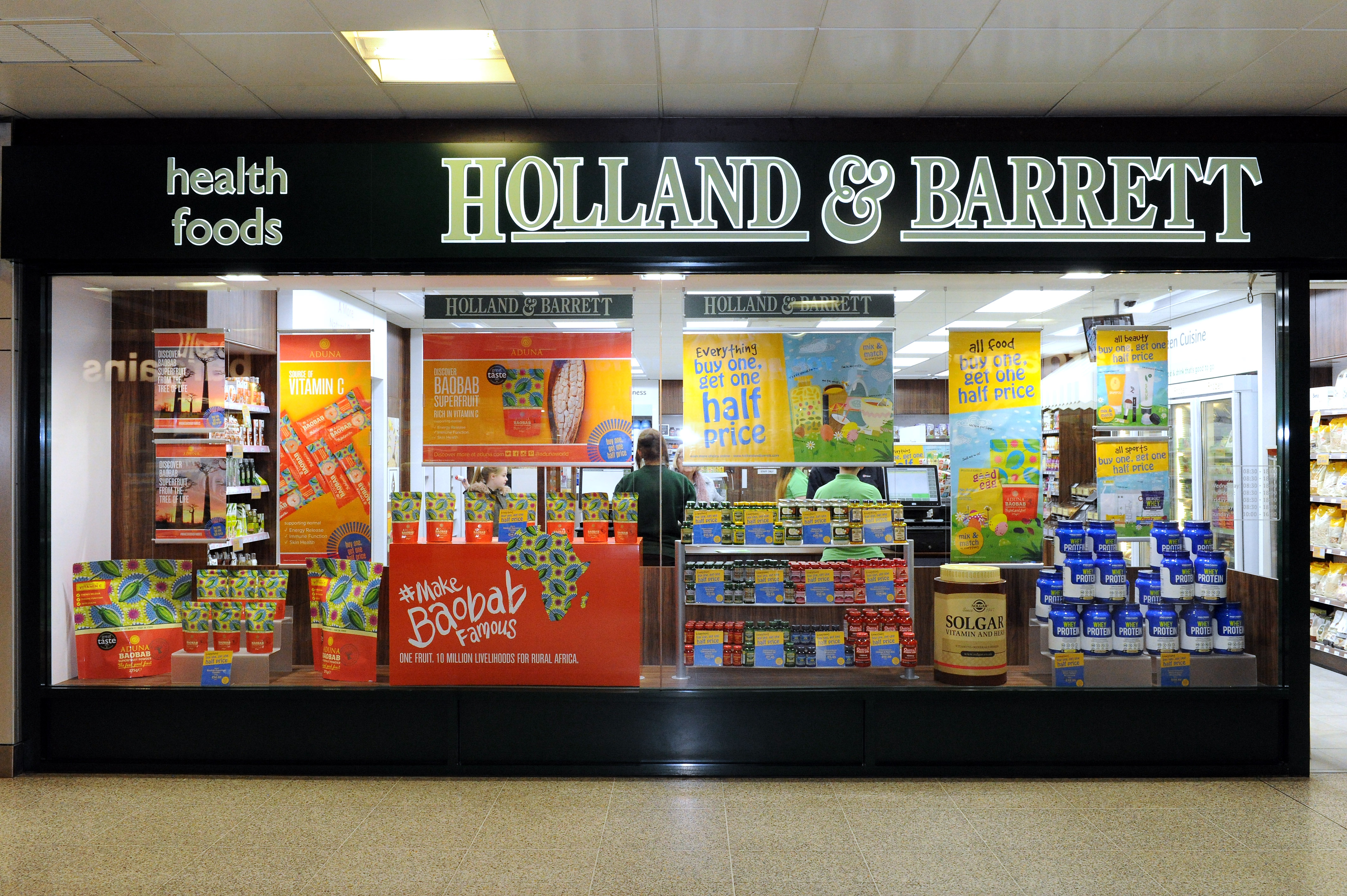 Holland & Barret store in Liverpool. Photo credit: Aduna
The campaign has played a hugely influential role in making Aduna's baobab bars the best selling superfood in Planet Organic stores and it helped the company become a finalist in Virgin's Pitch to Rich competition. Aduna received Twitter endorsement from the likes of TV chat show host Jonathan Ross and Annie Lennox, as well as over 12,000 public votes. It received a £100,000 marketing budget from Virgin, which helped secure it a partnership with Holland & Barrett.
For the past few weeks hundreds of Holland and Barrett shops on highstreets across the UK have dedicated their window displays to the Aduna baobab campaign. Hunt says sales figures have soared. Looking ahead, the challenge is to maintain and build upon this enthusiasm and recruit more brand champions, which will in turn translate into sales as track record has proven. 
The NatWest SE100 Index is an online database of social ventures, ranked and scored according to their growth and social impact. Social ventures on the Index are invited to attend a number of events throughout the year to up their business know-how and network with likeminded entrepreneurs. To find out more about signing your venture up to the Index, click here.
Photo credit: Aduna