Five tips for getting the best out of your employees
Have you ever had the kind of day at work when you daydreamed about throwing in the towel and setting off to find a more exciting and fulfilling role? That's exactly what happened to Joost Minnaar and Pim de Morree – now known as the Corporate Rebels.
As they say themselves: "Like most people (87% of employees are disengaged!), we worked in uninspiring workplaces characterized by inertia, bureaucracy, and a lack of motivation.
"We believe these organizations, which are mostly based on outdated structures, are doomed to fail in today's rapidly changing environment."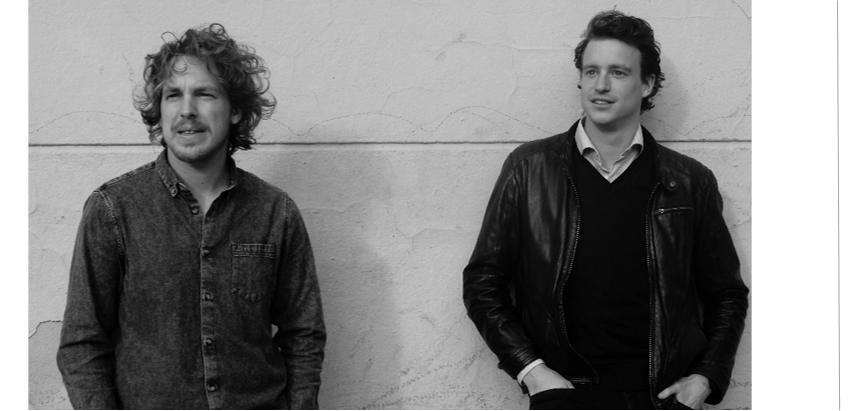 Caption: Joost Minnaar and Pim de Morree
With some savings behind them, they drew up a bucket list of organisations they wanted to visit and people they wanted to meet, before setting off to explore other work cultures. Along the way they visited such well known names such as Google, Patagonia and Spotify.
Some 50 organisations later, they had discovered what makes for a rewarding working environment. It'll be no surprise to Pioneers Post readers that number one on their list was finding that purpose and an inspiring mission can overcome bureaucracy, silos and egos, helping to unleash the full potential of the organisation.
But they discovered several other surprising facets to a stimulating and productive work culture as well. Here, Minnaar and de Morree tell us their top five.
1.    Stop focusing on profits right now! Instead, build a community on purpose and values.
We found that profit maximisation doesn't seem to be the main goal of inspiring workplaces. Money is not what drives them and it is not what makes their workforce highly engaging.
Why not? Because they prefer to focus on intrinsic motivation (i.e. purpose, mastery, autonomy) rather than extrinsic motivation (i.e. money, fame, grades) to engage their employees. Their organisation is about something bigger than just making money.
Profit is important but it is simply not the reason why the organisations exist – they exist for more inspiring reasons. Making money is just seen as the necessary condition for pursuing the higher purpose of the organisation.
2. From predict and plan to experiment and adapt
Long-term strategic business planning and budgeting are all based on the outdated belief that we can predict the future. Let go of your extensive predictions and start embracing experimentation in your daily work.
Experiment, learn and adapt. And don't be afraid to fail – it's an important part of the process. On our search for pioneering organisations we frequently encounter inspiring leaders that create 'safe' environments. In these environments it is common to share failure and mistakes.
The leaders perfectly understand that the organisation can only be highly innovative and successful when it is capable of learning from the failures and roadblocks they hit. They often believe that the more they fail, the more they can innovate and succeed in the long term.
Collectively confessing and celebrating failure seems to make failure socially acceptable, sparks innovation and keeps the organization from becoming too risk averse.
We also found examples of celebrating (and probably more importantly, learning from) failure, like the website Fuckupnights. It has a clear mission: to help decision makers take better informed decisions.  
3. From rules and control to freedom and trust
Get rid of old-fashioned command-and-control structures, allow people to work autonomously and trust that they will act in the company's best interest. This freedom, however, is not a one-way street. A high degree of freedom should come hand in hand with a high degree of responsibility.
Get rid of most rules and liberate people from structural control mechanisms. Let people decide themselves how to work, where to work and when to work.
Surprisingly, this lesson came from the US Navy captain David Marquet, who was in charge of 100 sailors aboard the nuclear submarine USS Santa Fe. Marquet felt the 'leader follower' model wasn't efficient – subordinates would do exactly what he ordered, even if they thought it was wrong.
He wanted to push for leadership at every level. He pushed leadership down the hierarchy, ensured everyone was clear about desired outcomes and established a culture of continuous improvement. To find out more, click here.
4. From secrecy to radical transparency
Avoid secrecy by applying an 'open by default' policy, and an 'ask me anything' mentality. Make data available in real-time, and provide people with the right information at the right moment in order to increase decision making speed and accuracy.
Don't be shy and leverage the power of technology. Grant company-wide access to data, documents, financials and other information. Boost transparency through town hall meetings. (This is obviously something Cliff Prior of Big Society Capital believes in too).
5. From job descriptions to talents and mastery
Make better use of the diversity of skills and talents that are present within your organisation. Get rid of the job descriptions that are obsolete from the moment they are crafted.
Let people work on things they like and which best fit their interest, talents and strengths. When people do what they are good at, it increases motivation and engagement.
Encourage people to choose their own tasks and responsibilities. Let them sculpt and tailor their job and design the organization around a talent model, allowing people to grow.
To learn more about employee engagement from the Corporate Rebels, attend the Beyond Good Business event taking place at the The Royal Institution, London on 23rd May. Pioneers Post is proud to be a partner of the event.  To buy tickets or find out more, click here.
Photo credit: Mike Kononov/Unsplash