A social finance application checklist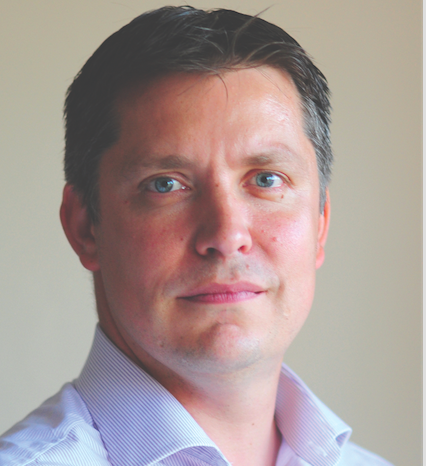 I have nothing but admiration for people who start up their own businesses. Those of us who choose to take home a wage at the end of a month can't truly appreciate the pressure of running your own enterprise. It often means taking on the role of CEO, FD, marketing manager and sales director all yourself. It can be risky, it can sometimes be uncertain, it is often lonely and it's always hard work.
Being a social entrepreneur is sometimes seen by the outside world as something a bit fluffy. Are social enterprise leaders simply idealistic, do-gooders with lofty ambitions for a better world?
In my experience, nothing could be further from the truth. Not only do they face all the same challenges of running a conventional business – they've added delivering social change to their workload. Some social enterprises not only have the pressure of running a commercial businesses but also run charities at the same time whilst working with the most vulnerable people in society. That's quite some commitment – and takes a very special kind of person.
Raising finance as a social enterprise can be more complicated too. If you're not able to access mainstream bank finance (which fortunately many are) then the option is the ever expanding world of social finance. In this brave new world, not only do you have to demonstrate financial sustainability, you have to demonstrate your social and/or environmental impact as well. This is the world of the triple bottom line.
Your social lender is on your side. They will want to do all they can to lend to you
Whilst there is no shortage of organisations now offering specialist finance to social enterprises in the UK, the choice itself can be confusing. The social finance sector pretty much admits this. Take a look at the mission of Good Finance, the sector body whose role it is to be the one stop shop for social enterprises looking for finance. It exists to help charities and social enterprises 'navigate the complex world of social investment'. Yes, the sector appears so complex to its potential customers that it has developed its own navigator.
I happen to think Good Finance does a great job, pulling all the elements of a fragmented sector into one place and wrapping its expert arms around all the different finance providers and the many variants of finance available (I counted 17 potential options on their website). However, its very existence is a proof that it can be very hard for a social enterprise to know what's on offer and who can help them when they need money.
Sadly, I can't really offer any solution to the complexity of provision, that's Good Finance's role – but I can shed some light on what to do once you've found a lender that you like the look of.
My employer, NatWest, has operated a micro-finance fund (a 1990s term for what would now be called a social lender or a SIFI) since 1999. It is called NatWest Social & Community Capital. It lends to social enterprises that can't access mainstream bank finance and over the last 20 years we've welcomed dozens of social enterprise customers through the door and funded social businesses from ethical fish to roadsigns. Our decisions are made by real people, both bank specialists and external experts who weigh up the risks and decide who we will support, every alternate Thursday morning.
It's great to be able to connect funding with the right businesses – those that have successfully navigated the sector, impressed the panel and can crack on with delivering their social impact. But, for every business that we've been able to fund there are some that we haven't been able to help. Sometimes that's for a very good reason, but sometimes the businesses applying don't provide enough information on financial sustainability or social impact for us to be able to back their venture.
So what can aspiring customers do to stand the best chance of receiving a positive decision and make the process run more smoothly? I'll share some of our top tips with you.
10 steps to help you access social finance:
1. Make sure you're eligible
By far the largest numbers of declines we have to give are to organisations which don't meet our basic criteria. We have our eligibility criteria on our website but many organisations don't look at them first. We even have a telephone number so we can have a quick call, establish that we can't progress as quickly as possible and suggest some further avenues. The sector has as many different criteria as it has lenders, so improve your chances of success by researching and choosing a lender that you know can support you. Most of them publish case studies so you can see the types of enterprises they support.
2. Show how you can repay
A wise bank manager once said to me that banking is quite simple. "We will happily lend you money but we would quite like it back at some point." Most social lenders are no different on this. At some point (and usually the sector can be more flexible and patient), we are looking to have the money back to recycle to other deserving organisations. If you can't show clearly how this will happen and have a credible plan for repayment then it's going to be an uphill struggle.
3. Demonstrate a social impact
This should be quite straightforward for social enterprises which specialise in delivering social change. However, not all social enterprises provide us with details of how their activities deliver social benefit. Do you keep numbers of beneficiaries? Do you survey them? Have you got any case studies? An application with these elements in it stands a much stronger chance of approval.
4. Don't be too early
Most lenders, even though they might love your passion, can't fund early stage ideas – not even great ones. They need some numbers, some evidence that it will work. If you've done it before then that's a good place to start – but for the majority of lenders, some proof of concept work will help show that you've got substance as well as style.
5. Don't be too late
These can be the real heartbreakers. Sometimes by the time we get to look at the business, it might be experiencing problems that aren't best solved by a credit application and there's very little we can do apart from signpost to grant providers. When resources are scarce, you need to carefully budget on a weekly and monthly basis, so you can identify financial needs and set realistic targets for assistance. We've managed to support social enterprises that were experiencing some really challenging conditions. In their cases we were able to support because we could see clear repayment, we could see the obstacles weren't insurmountable and we were clear on the social impact that needed protecting.
6. Work with us
Your social lender is on your side. They will want to do all they can to lend to you. If they're asking you lots of questions, it's because they need to be able to understand your business in order to represent you in the best possible light to their credit panel (or equivalent) who will make the final decision. It might seem like they're asking for a lot but that's for two main purposes. They want to have confidence that you understand your business and its challenges and they want to be well prepared for the questions they're going to ask or have been be asked. The best thing you can do is to give them as much as you can.
7. Be clear
I once read a credit application from a customer, looked at their financials and website but then had to ask the question: what is it that they actually do? Don't assume that just because you're familiar with the inner workings, strategy, vision and future plans for your organisation that someone who has never met you before will understand what you're about. Make sure you explain clearly what you do, who your beneficiaries are and how you make money. Tell us specifically what you want a loan for and what difference it will make.
8. Management and governance matter
Every lender wants to know your story. Who are you? Why are you doing what you're doing. What makes you good at it? What skills do you have? Why are you so passionate about the cause? What's your track record? Who is going to keep you on mission and in check? In our impact framework we score all organisations on our perception of the quality of board and management as it's a crucial factor for us to consider when we're deciding on whether your business plan is achievable. 
9. Tell us about your impact
Some customers think that this is the fluffy stuff, it's nice to have but not essential. For a social investment credit panel making a decision of whether to lend to you or not, this is absolutely crucial. It is sometimes the difference between getting a loan or not from a social lender. It never makes up for a lack of financial viability, but it helps to enthuse and energise people to want to support you. Tell us lots about the difference you make. Give us numbers and inspiring stories if you can.
10. No nasty surprises
Never hide anything. Giving your lender a nasty surprise undermines trust and confidence in you and your business. If you tell us that you've had problems in the past, explain the context and what you did we can take a view on the facts and it shows you're open and transparent. If we discover issues when we're doing our due diligence and you haven't told us, then it won't fill us with confidence you'll do the right thing if you hit hard times again.
In conclusion, the social finance world can look complex. Like any sector, it is full of confusing concepts and acronyms but at the heart of it, it's real people making decisions about other people, their track records and their future plans.
We share a common aim with the businesses we are looking to support – we both want to make a difference in local communities. I hope that by being open about what works and what doesn't for our particular lender, we'll give you a greater chance of success in funding your venture and make that lasting societal change that we all want to see.
NatWest Social & Community Capital supports a variety of social enterprises.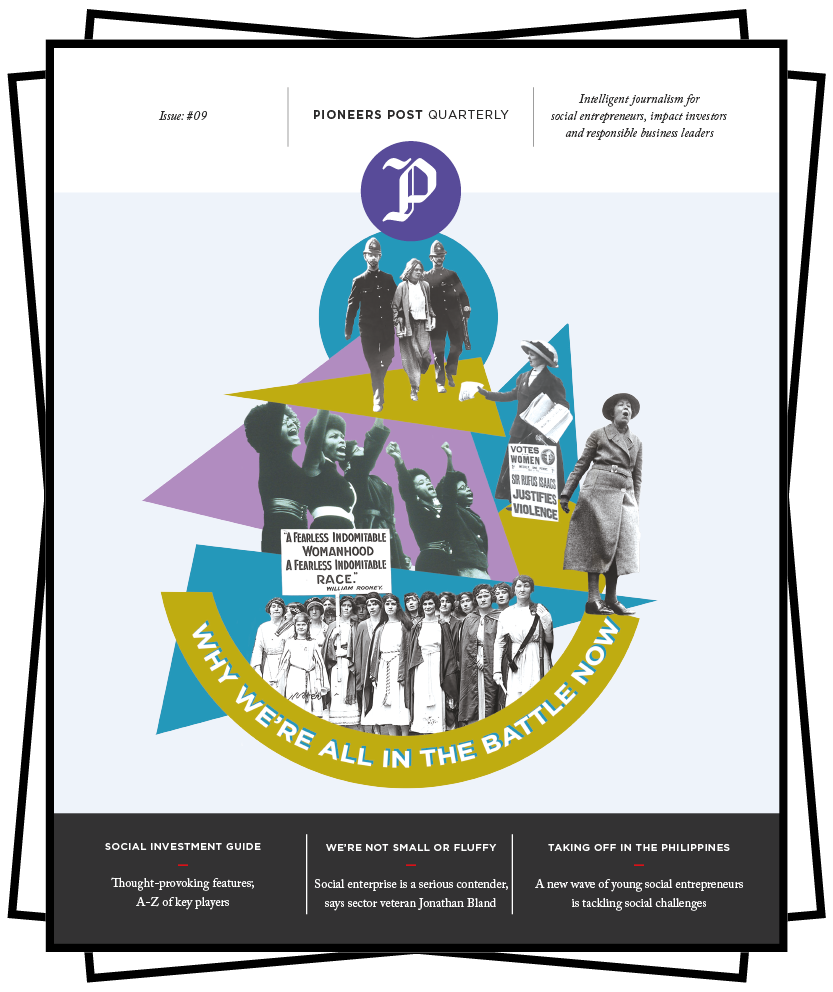 This article features in issue #9 of Pioneers Post Quarterly. Subscribe now here to get your own copy of the printed edition.
Interested in social investment? Read the Pioneers Post Special Guide to social investment: How to Make Money Work for Good here.