Untold Banking #6: How can we help 'small' stay 'beautiful'?
Small charities and social enteprrises are often the stars of our local communities. But we still haven't figured out how best to support them, particularly with investment. Writer and researcher Leila Baker explores the issues.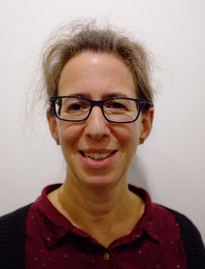 Small charities and community groups are no strangers to entrepreneurialism, springing up to tackle issues and causes that need attention and powered along by people's passion and ambition to make a difference. Numerically, they dominate the voluntary and community sector; financially, they have been the worst affected by recent policy changes.
There are masses of charities out there that need investment, they're doing good things in their communities. The kind of lending that a mainstream bank offers is neither available nor suitable to most of these organisations. In order to benefit from any investment, they will need not only a product but also a process that is tailored to the interests and capabilities of a small charity.
But where it all starts is with a relationship between a charity and an investor who understands that charities are mission-driven; and that the aim of any investment should be to leave a charity in a stronger position not only financially but also in relation to its ability to pursue its mission. This relationship and engagement with a charity's mission lay the foundations for a successful investment. They make it possible for both parties to engage in meaningful conversations about the other elements of successful investment – like a charity's management and governance or its financial stability.
Having established that relationships are key for successful investment in small charities, investors also need to consider how they can adapt their products to the small charity market, avoiding early repayment penalties and offering flexibility around payment holidays, for example. Increasingly, investors must also consider offering blended finance of grants and loans.
Good relationships and production adaptation will only get investors so far. Small charities may also need extra support to guide them through the investment process, from decision-making and the role of trustees through to making an application and then using and managing the investment.
The stages prior to an investment decision are typically stressful and unfamiliar to small charities. Having a good relationship and clear guidance can help a charity decide against investment or open it up to being challenged on things that will need to change in order to effectively manage an investment. 
Numerically, they dominate the voluntary and community sector; financially, they have been the worst affected by recent policy changes.
This is one aspect that I think NatWest's Social and Community Capital fund is able to offer that some other social lenders can't (smaller deals, start-ups, etc). It was set up to do 'riskier' stuff specifically aimed at supporting social enterprises and charities who couldn't get mainstream finance. It was also set up to provide extra support to those that need it as they navigate the investment process.
So what's next for investment and small charities? As is often the case, this discussion perhaps opens up more questions than it provides answers.
Can investors – should they – seek to engage with inexperienced charities to help them survive? What is the role of investors in 'social investment' that is not 'impact investment'?
Smaller charities and social enterprises may not be as 'investible' as some of those high-growth, 'purpose-led' businesses to whom many 'impact investors' have pinned their colours. But they are the organisations who in small ways make the biggest difference, who best understand the markets in which they operate because they are a product of the very communities they seek to support.
After all, when NatWest saw 20 years ago that a 'mainstream' investment approach would not work for certain types of community organisation, its answer was not to walk away – but instead to build a different kind of investment fund.
This article is part of a sponsored partnership with NatWest Social & Community Capital.