Halting human contact: how social enterprises are rethinking their business models during Covid-19
Lockdowns across the world. Social distancing, isolation and quarantine commonplace. What does that mean for social enterprises that usually work directly with vulnerable people and rely on face-to-face communication? We spoke to social entrepreneurs in the UK, Turkey and South Africa to find out how they're taking on the challenge.
Over the past few weeks, our priorities have shifted in ways we could barely have imagined before. With more and more people under orders to stay at home, the focus is on the essentials: food, toiletries, medication, vital transport – and demand for these has leapt. Some social enterprises are well-placed to deliver on (and benefit from) this. Amsterdam-based food delivery company FOODLOGICA – which uses electric vehicles to transport goods – says custom has 'exploded' and is calling for more drivers. Who Gives a Crap, which donates half its profits to building toilets, says that demand for its toilet paper in the UK is about 20 times higher than usual. 
But others –  especially those working directly with vulnerable people – are having to rethink the way they work, at least for the foreseeable future. This, in some cases, involves a total restructure of their organisation, while others are able to use technology to shift their services temporarily. For all, though, getting it right is complex – and urgent, both for those they're serving and for the sustainability of their own business.
Here's how three social enterprises are rapidly adapting to a new way of working under the coronavirus cloud.
Older people: Good Life Sorted, UK
Older people are at increased risk of severe illness from the coronavirus and in the UK, those aged 70 or above have been told to self-isolate in their homes.
That makes the services of organisations like Good Life Sorted crucial. They connect the elderly in the UK with 25 vetted helpers who offer a range of home services (from shopping or collecting medication, to hairdressing or home repairs) for an hourly fee.
"Everything and nothing has changed," says Verity Batchelder, co-founder and COO. Helpers are continuing to service existing clients as much as they can in line with government guidance, providing only the most essential services. The company has introduced a new self-solation support service which involves their usual errands, as well as check-ins by phone. This service is free, and is being promoted through local councils and GP clinics. "Our view, at times like this, is you primarily have to think of the community. It's not about making money, it's about doing the right thing," says Batchelder.
"At times like this, you primarily have to think of the community. It's not about making money, it's about doing the right thing" 
And she is seeing this as an opportunity for Good Life Sorted. The company generates some income by supporting care agencies that are struggling for staff, and as backup support in case the families of those who are vulnerable fall ill. Although numerous grassroots community groups are rallying to support vulnerable neighbours, Batchelder explains that there is still a need for helpers that "have been vetted and are used to dealing with the elderly and vulnerable".
Good Life Sorted joined the UnLtd Thrive programme earlier this year, which gives selected companies six months of support and an opportunity to secure investment of up to £50,000, either through UnLtd or its partners. Batchelder says her current (undisclosed) funders have been "very supportive" and "kept very much involved in any changes of approach" that the organisation has decided to take. Initial negotiations suggest funders are taking a long-term view, and the co-founder says she feels lucky to be in this position. 
What's worrying Batchelder is not the resilience of Good Life Sorted, but that of its vulnerable clients. "When I talk to our elderly customers, many of them are more concerned about loneliness and social isolation than the virus itself," she says. But the team is doing their best to keep up as much contact as possible. "We're making a big point of staying connected, both with helpers and clients. We're checking in regularly with phone calls – it's actually easier to contact people as everyone is home!"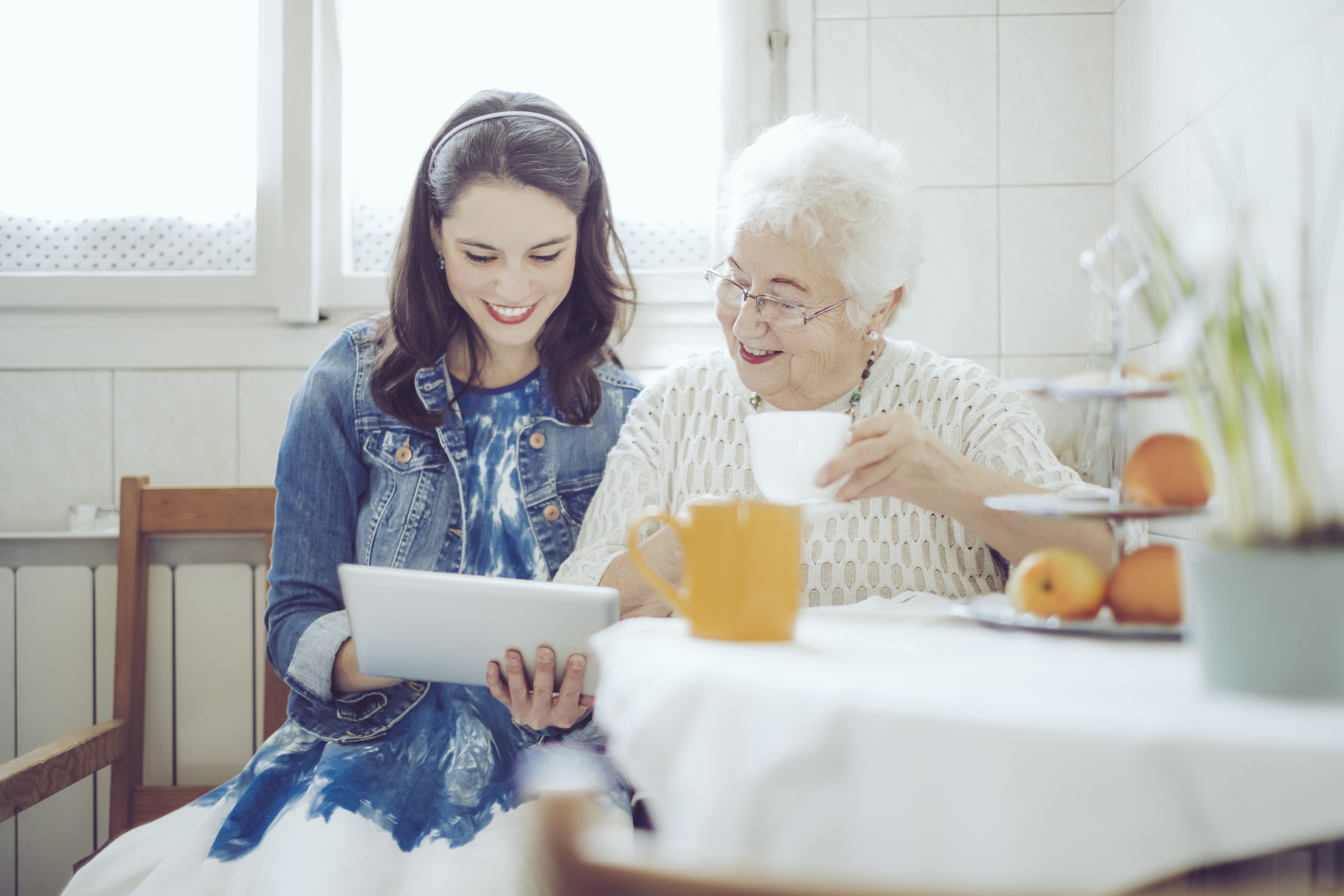 Above: Good Life Sorted helpers supporting older clients with home services (credit: Good Life Sorted).
The migrant community: Tina Zita, Turkey
Less than a year old, Tina Zita, an Ankara-based catering service designed to empower and integrate migrant women through cooking, has been hit hard by the current crisis. Usually, the women cook from their own homes, and the food is collected and delivered to various events. Strict government restrictions of quarantine combined with the cancellation of all social events has meant that Tina Zita had to stop all physical activities three weeks ago. 
"Our women are not in a good financial state," says co-founder Maab Sarikahya. "They now have no stable income, and no savings". Tina Zita  usually pays them by the hour, but as it is not generating income itself now, is unable to do so. 
But Sarikahya is determined to find a way to survive this. As well as calling for donations and setting up an Instagram campaign to ask people to contribute by sending a meal, she is also looking for UN funding. And she hopes that tapping in to a wider network will bring solutions. The social incubator Istasyon TEDU, for example, is connecting social enterprises working with disadvantaged groups in Turkey, to encourage them to solve issues and discuss strategies together. 
For small organisations like Tina Zita, sharing knowledge is crucial. Over the past year, it has been in touch with PichaEats, a similar but larger social enterprise based in Malaysia which supports refugee families through food. Learning from this more established organisation is proving to be even more beneficial now, providing Sarikahya with strategies and ideas for weathering the storm, as well as helping to find ways to support their beneficiaries. "We're discussing creating a joint platform for our beneficiaries, for women in Turkey and Malaysia to feel connected and have mutual support."
Sarikahya is also keeping connected with her beneficiaries, for example discussing new menu ideas. And while physical activities are on hold, she is finding time to focus on other aspects of the business, including updating the website and storytelling.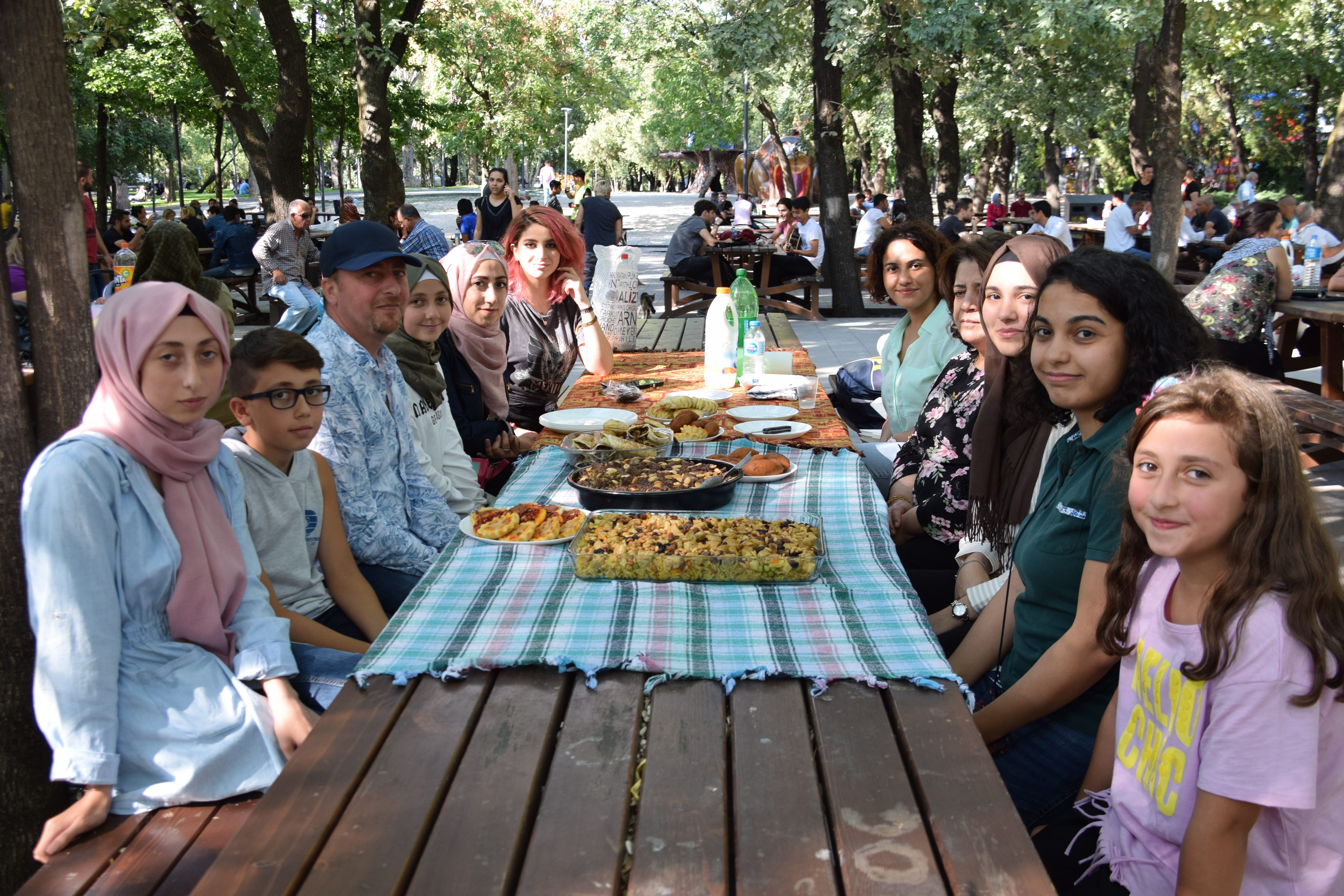 Above: An event catered by Tina Zita (credit: Tina Zita).
Young people: Harambee, South Africa
There are more than 3 million unemployed 15-24 year olds in South Africa. And with a three-week government lockdown announced late last week, it's impossible to know what the future of work looks like for young people. 
"What are our economies going to look like on the other side of this pandemic? How are young people going to be ready for that? These questions are preoccupying us 24/7," says Maryana Iskander, CEO at youth employment accelerator and social enterprise Harambee, one of the winners of last year's prestigious Skoll Award for Social Entrepreneurship.  
The organisation works with 100,000 young people across South Africa annually, providing services including work readiness training, work seekers support, and online learning, with a team in Rwanda too. In one way, the organisation was already prepared for this year's crisis: recognising that it was costly for many young people to travel to Harambee venues, it established a contact centre two years ago to complement its face-to-face activities. "Phone proved to be one of the most powerful in-between channels – one human talking to another human." And it's this basis that they are now building on. "We're ramping up phone calls, SMS, social media, WhatsApp, voice recordings," explains Iskander. 
But aside from needing to shift the medium through which they interact with young people, Iskander recognises that what they are now communicating also has to change: "it's not easy to help young, economically disenfranchised work-seekers transition into work when companies are shutting their doors". 
"What you were doing three weeks ago might not be relevant any more"
And so Harambee's solution is mass communication. In the spirit of its namesake (Harambee translates as 'all pull together'), it has just launched an online campaign, '3 million 3 weeks'. Partnering with the government and other youth development organisations, they have set a target of reaching 3 million young people "who are excluded from the economy" during the three-week lockdown. 
"The idea of the campaign is to enable others," explains Iskander. This means using Harambee's extensive channels and ability to create content to help other youth organisations communicate with their networks. By pooling together, there will be an "army of people responding" to young people, making them feel as though "someone is paying attention to [them]". The campaign will aim to provide accurate, reliable information about the pandemic, guidance on how to stay employable during this period of waiting, and information about opportunities and jobs – now and in the future. 
And what does that future hold? Iskander's immediate answer: "Getting behind government and helping them be an effective answer for society." Longer term, she's conscious that adaptability is key; Harambee's motto of "staying in love with the problem more than staying in love with your solution" is even more poignant nowadays. "What you were doing three weeks ago might not be relevant any more," she says.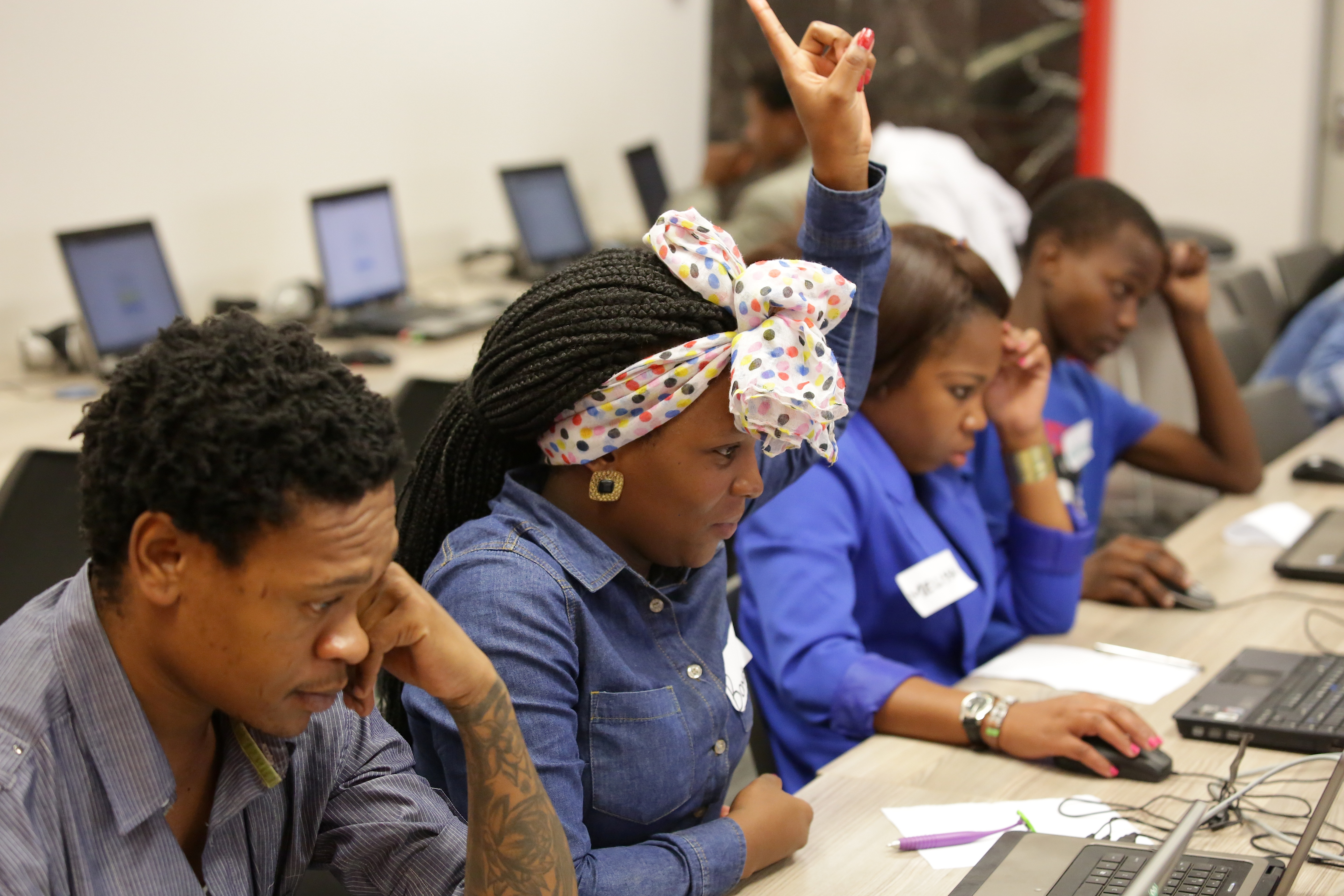 Credit: Harambee candidates in training (credit: Harambee)
Thanks for reading our stories. As somebody working in the impact economy, you'll know that producing quality work doesn't come free. We rely on paid subscriptions and partnerships to sustain our purpose-led journalism – so if you think it's worth having an independent, specialist media platform to share your news, insight and debate across the globe, please consider subscribing. You'll also be buying social: Pioneers Post is a social enterprise itself, reinvesting all profits to help you do good business, better.
Header photo: Harambee candidates (credit: Harambee)