'We're pausing our community relationships, not just the business' - Rosie Greatorex, Lexi cinema
There's no guide to steering a social enterprise through a global pandemic. How do you shore up cash? How do you keep your customers on side? How do you keep staff and volunteers healthy, and stay semi-sane yourself? Rosie Greatorex, general manager of the UK's first social enterprise cinema on finding ways to keep up community ties, even when the box office is closed.

"Cinema is a sector which is going to be hit really hard by the pandemic. A lot of major titles have moved their release dates to 2021, so there will be fewer big films to bring in box office revenues. We also also don't know how long it's going to take for people to feel comfortable sitting in an auditorium again. Box office analysts have been saying that after reopening it could take 14 weeks for the landscape to return to normality. For small cinemas like us, that's a really long time.
Lexi Cinema is a community cinema in Kensal Rise, north west London. 100% of the profits that we make from box office sales and space hire go to the Sustainability Institute – an eco village just outside Cape Town, where they teach sustainable farming methods and run a nursery for children. We also run outreach programmes for our local community – including screenings for the hard of hearing, senior discussion groups and weekly screenings for women refugees who are learning English. 
After reopening it could take 14 weeks to return to normality. For small cinemas like us, that's a long time
We've closed our doors, and we have furloughed almost everyone in our paid staff team of nine people. For these first two months, we've been topping up everyone's pay to 100%, but we'll have to see how it goes. Like everyone, we just don't know how long it's going to last.
We're not just pausing our business, but our community relationships. It's a real shame that we're not going to see our regulars for a while, and some of them even came in to say goodbye before lockdown. For many locals, the Lexi is one of the only places where they can come to get out of their homes and socialise.
 
What worked for Lexi Cinema
Closing the venue temporarily and furloughing staff 

Staying connected with volunteers and regular customers through an online film programme and social media

Continuing the cinema's food bank support
Keeping the community spirit alive
Very quickly we decided that we wanted to run a virtual cinema programme online as a means to stay in touch with our 50 volunteers and regular customers. It's completely free and every week we're programming two main features, a black and white classic and some children's films. It's been fun, and a chance for us to show some more specialised stuff. I'm hoping that it will keep people engaged, so that when we reopen they will want to come back. We've got a few regular Lexi customers who are always online for the virtual screenings and we check in on social media to have lively discussion afterwards. It's something that we're thinking about continuing even after we reopen, as a way to provide cinema for people who can't leave their homes.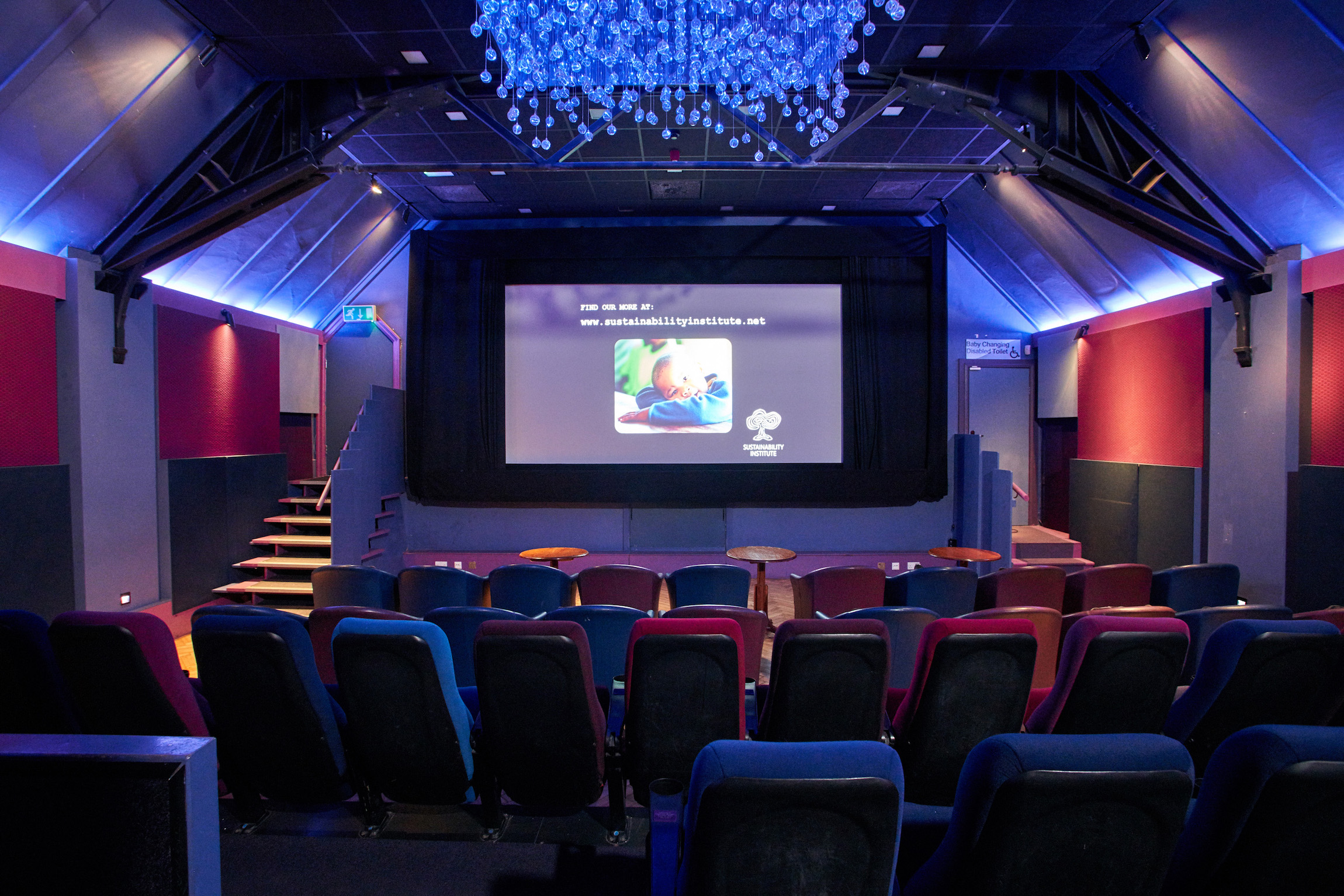 We've been a foodbank collection point for a few years now. You might remember a film called I, Daniel Blake [directed by UK filmmaker Ken Loach and released in 2016]. There was a really key scene in that film about a foodbank. Soon after watching that film, we decided to start collecting food donations for our two main local food banks. Initially, it was just going to be for the first month after the film's release, but people just kept bringing in food. 
We normally get around two people dropping off food per day. Now we have about six people a day bringing donations
During lockdown, we've had permission from Brent Council to keep opening our doors just to receive those donations, and we've got one member of staff – Zoe, from our operations team – who's still in the building keeping it going. It's a nice way for local people to feel like they are contributing. Per year, we collect about a tonne and a half of food – which we normally get from around two people dropping off food per day. But during closure, we've had about six people a day bringing donations.
I'm finding out what I do when I'm not super busy. It's quite full on running a venue, and I have quite a long commute: I live Hackney [east London] and the cinema is in Brent. So this has given me a load of time. I've been planting seeds and doing yoga and lots of wholesome things like that. My partner is a film critic. Often we need to watch different films for our jobs – but we've been able to sit down together and watch a lot of movies in a darkened room. So just being able to watch the same film together in the same room is really nice.
Plans on hold
The closure has come at a weird time for us, because we had been very engaged in a fundraising campaign which enabled us to raise over half a million pounds to build a new screen and community hub in the car park behind our cinema. We're hopefully still going to build it, it'll just be a weird hiatus on our plans. It feels strange to pause something which we had been working towards for so long.
We had also just started an NHS pilot scheme – where a local GP would prescribe regular trips to our cinema to women with postnatal depression, people who are socially isolated, and people with anxiety. We were then planning to survey the patients after six months and hopefully show that it had been a therapeutic intervention. Many of these people had only just built up the confidence to start coming out to the cinema, so it's a shame that the lockdown might put them back to where they were before. 
So, it's been a weird time for everybody. But I'm really proud of the Lexi team for putting together the virtual programme to keep us going as a community hub.
I just hope that people have missed us, and that they come back to the physical cinema when this is all over."
 
Rosie Greatorex was speaking to Caroline Hailstone. Read more about Lexi Cinema.
Images: Lexi cinema changes its readograph to support the weekly 'Clap for Carers'; the auditorium (credit: Lexi Cinema). 
Check back soon for more stories from the frontline of running a social business through the Covid-19 crisis. If you'd like to share yours, email us at news@pioneerspost.com.