'We've been using this as a sort of mandatory retreat' - Etienne Salborn, SINA
Etienne Salborn is the founder of Social Innovation Academy (SINA) in Uganda, a growing network of residential centres that help marginalised youth to identify and develop sustainable solutions to problems in their own communities. Its first base opened in 2015 in Mpigi, 40km from the capital city Kampala, and has trained some 300 young people, or 'scholars', to date. Salborn talks us through the implications of strict lockdown on a self-organising team, the social businesses it has nurtured – and the arrival of his first child. Plus, we hear from a SINA scholar who's found an opportunity to focus on untapped markets.

"In Uganda the lockdown has been a bit more extreme: even public transport and private cars have been banned, so people are basically only allowed to move around by walking or with a bicycle. To get to hospital or to work you need a special permit and the places issuing those have been quite overrun, especially at the beginning. 
Now people are managing somehow. But in Uganda many people make a living either from the transport system which is now suspended, or from selling stuff on the street, basically earning what they need for the day. And now they cannot earn for the day. Crime has been rising because people are trying to survive; that's why there's a curfew at night when it's dark.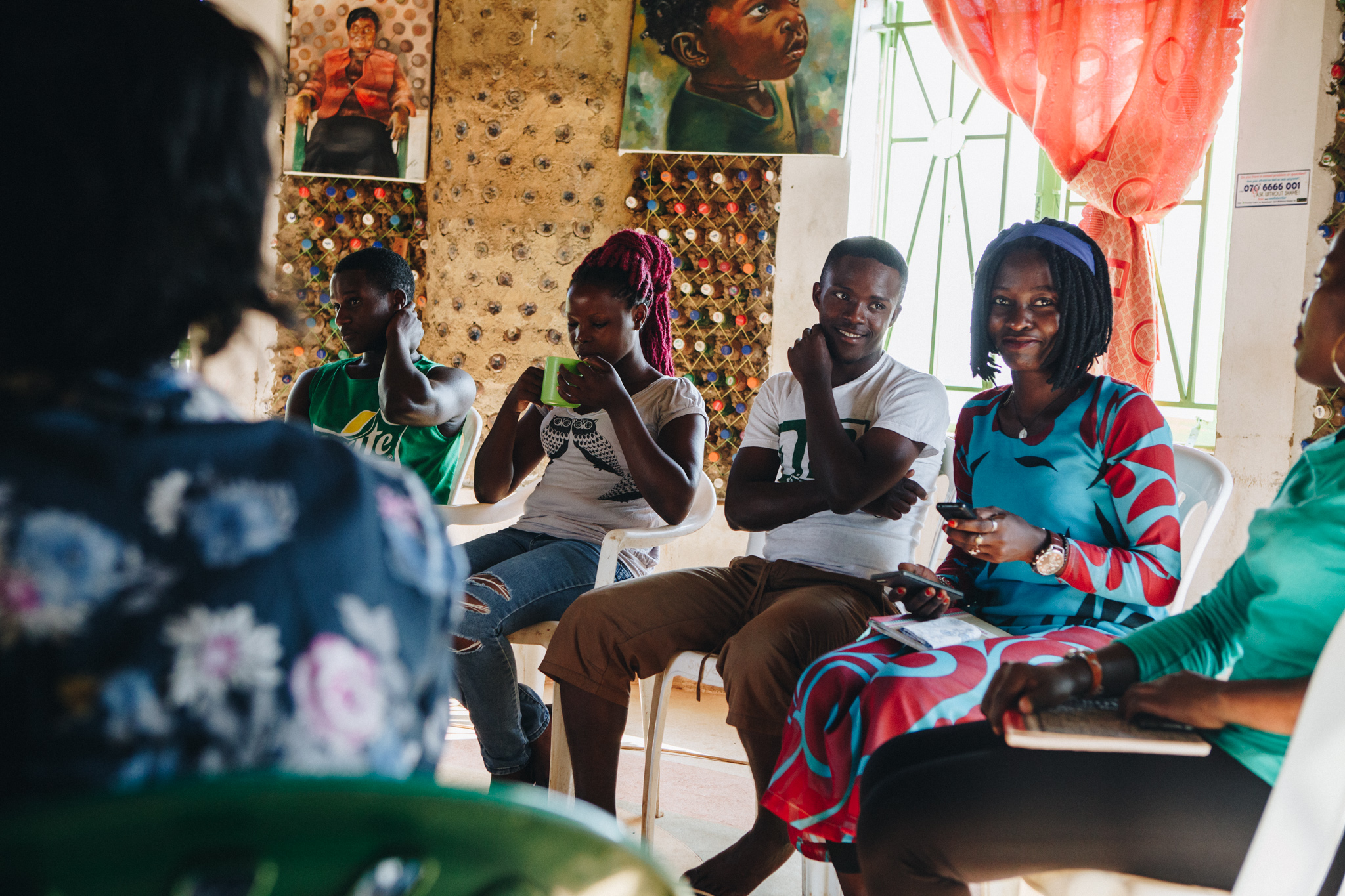 Above: SINA scholars, pictured before lockdown. Many of the buildings on the campus (pictured top) have been built with discarded plastic bottles, filled with compacted sand, instead of bricks
We provide food and accommodation to our scholars as part of the programme, but as an educational institution, we had to close on 20 March and send most of them home. Some of the refugees went back to the refugee camps; some have families so they went back home. A few remained – those who have nowhere to go.  
If people stay away for long, we might lose that element of people learning from each other
Since Mpigi is residential, our 15 or so staff live here. They remained behind and have been using the time as a sort of mandatory retreat. It has actually been quite valuable to have some time to reflect and evaluate.
In Rwanda all education programmes are suspended up to September, so we might need to expect something similar. For now, the break is still productive for us, but if it lasts for another few months, then one risk will be losing momentum between the generations of scholars at the academies. A lot of informal and formal learning happens while people stay with us: our scholars themselves run the community. If people stay away for long, we might lose that key element of people learning from each other. And some people might not come back because they've had to find other ways to survive.
What worked for SINA:
Using the unexpected time to take stock and work on long-term plans
Developing online learning programmes, via platforms already in wide use
Leaning on its Holacracy model to react quickly and stay resilient
A network of supporters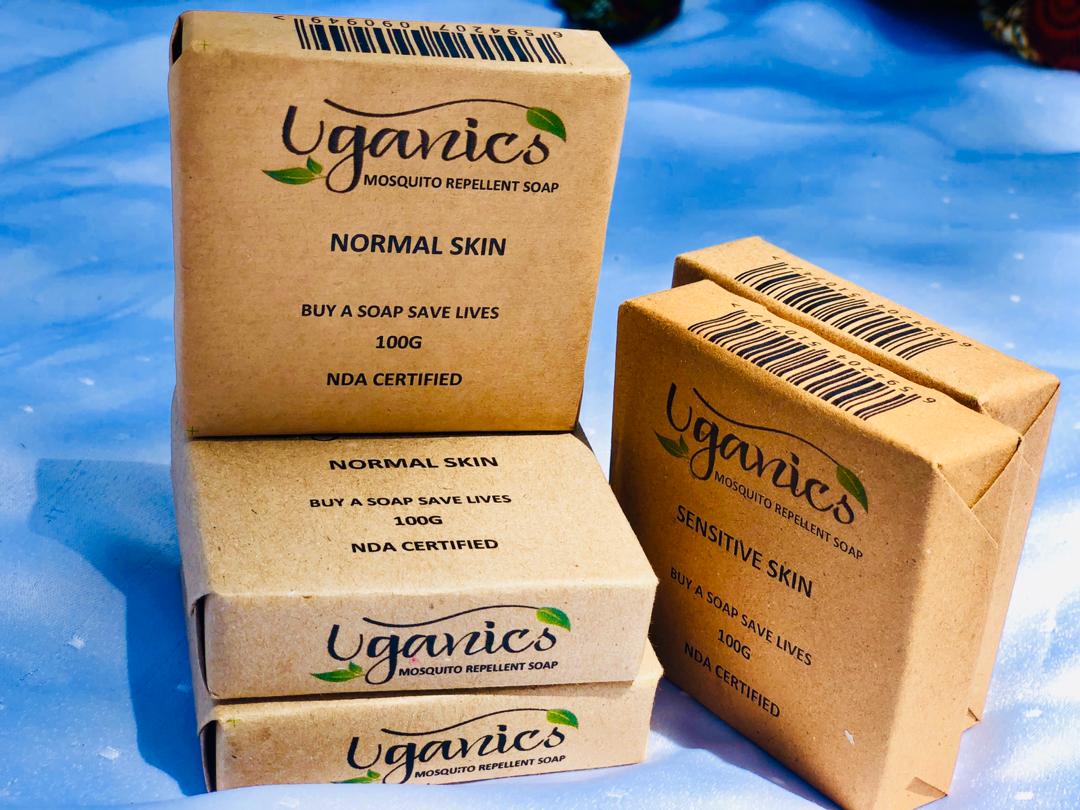 Above: Uganics, an organic soap containing mosquito repellent to tackle malaria, is among the brands born at SINA
We're funded by small family foundations and private individuals, but we're working towards becoming a full social business so that we can cover our costs fully. In Mpigi we have some shops where we sell our scholars' products, and international participants who pay for the programme subsidise some of the scholars from Uganda who can't afford it. It's one of our revenue streams. Of course, now that's not possible. 
One of our funders suggested we could reallocate their project funding to anything that we felt was needed. That was helpful. Another one that supported us last year with a one-off grant came back and said, we'll support everybody that we supported last year with another small grant, which was nice. Our regular supporters have mostly been able to continue. We'll see what the long-term effects will be and we'll have to adjust.
We launched a hackathon purely based on WhatsApp. Teams formed that had never met before
We also have a few support structures which have been quite successful. We launched a crowdfunding campaign to collect funds to help families in our surroundings with essential supplies made by our social  businesses. One was formerly doing fashion, now they're making masks; another is making reusable sanitary pads, which is still essential. Those entrepreneurs don't have their own outside offices or spaces yet so we allowed them to continue to operate here – businesses are allowed to operate under certain conditions. 
Social network saviours
We've started to shift some of the sessions that we normally do to online ones, using Facebook, because that's the simplest tool and the one that most people have access to. 
It took a few weeks to really understand what can work. It has been a challenge but also an opportunity to figure it out, especially in Uganda where access to online learning is still very basic – not everybody has smartphones. We've provided scholars with data bundles so they can access the internet. For now it has worked quite well. We might continue in the long term, maybe run an online programme that can reach many more people.
We launched a hackathon in collaboration with another organisation, and with university campuses all over Uganda to elicit ideas for how to fight against corona. That one was purely based on WhatsApp. Teams formed from different locations, they'd never met before. The only communication mode was WhatsApp. About 100 people went through the whole process. It was very hard to coordinate, but some great ideas emerged which are now being selected for incubation once it's possible again. 
Resilient to change
We don't know yet when people will come back [to the academy] and what the regulations will be by then. An advantage is our space – we are able to space out people quite well, so we could work in small groups. But time will tell.
I had a very big personal challenge: my Ugandan girlfriend gave birth just four weeks ago. We had to get special permission to travel to the hospital, and renew it three times. That was always a process. It's been a bit of worry and stress. But luckily everything went well.
My Ugandan girlfriend gave birth four weeks ago. It's been a bit of worry
How am I coping with all this change? Well, fine, I think. Change is something that we have incorporated so much into SINA. Because there are small incremental changes all the time it has been easier to adjust to new circumstances. 
We're running on Holacracy, meaning it's not a hierarchical structure with bosses and subordinates, but rather self-organised circles. So, if somebody is in charge of something, which is defined by the whole team in that circle, then the person has full autonomy to make their own decisions, they don't ask for permission. For example, we were quick to go out and buy food and stock up before the prices were rising. We didn't have it in the budget, but the person responsible realised it was important, so they just did it."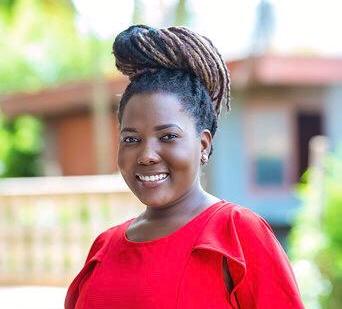 Joan Nalubega joined SINA in 2016; her formal graduation from the programme was scheduled for this month but has been delayed due to Covid-19. 
The startup she created at SINA, Uganics, produces an everyday soap containing mosquito repellent (pictured above). Sales to tourists and hotels at a higher markup subsidise a lower price point for low-income households. To ensure quality of ingredients, the company trains and supervises local families to cultivate the herbs and produce essential oils it needs, which it then buys. Uganics has five staff and involves around 24 women in oil production.
"Covid-19 is making our supply chain difficult. The factory that used to print for us is in the middle of Kampala, which is all locked down. So we have orders but we can't work on them because we can't finish the product. 
Part of our market is tourism and right now the hotels are closed. But we also have a higher demand for our soap in the local communities from the locals and from government officials – we can sell soap to them that's not packaged. That's how we are surviving.
I was worried in the beginning. But in March when Covid had just become serious, we sat down and talked about the future of the company. We realised it's an opportunity for us to market more to our local market. Since then, our sales have grown. We're also marketing ourselves more to middle- and higher-income people in Uganda. And we're trying to get some relief funds to cover our costs for now. 
Even if we have Covid-19, it doesn't stop malaria cases happening – people need us anyway. Every time I think about the future of my business I'm excited." 
Read more about Social Innovation Academy and about the story behind Uganics. Header photo: A drone shot of SINA's first base in Mpigi (credit: SINA).
Etienne and Joan were speaking to Anna Patton.
Check back soon for more stories from the frontline of running a social business through the Covid-19 crisis. If you'd like to share yours, email us at news@pioneerspost.com.