Four skills that turn a company into a changemaker
A company culture where employees at every level are encouraged to think differently and make a positive difference has multiple benefits. Drawing on its decades of experience with changemakers, Ashoka has identified four skills that can redirect a corporate culture.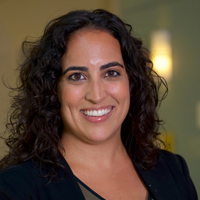 The world is changing faster than ever before and we are facing countless complex challenges. As we work to build a world where solutions outrun problems, for-profit companies have a significant part to play. Stakeholders increasingly expect businesses to demonstrate genuine commitment to people and the planet. However, to drive positive societal change, companies must undergo transformations of their own.
For over 40 years, Ashoka has supported transformative journeys. We work with a network of 3,800+ systems-changing social entrepreneurs, as well as advising and partnering with dozens of companies globally to advance social and environmental impact.
Anchored in this experience, our Changemaker Companies Framework is designed to help companies expand their impact. Deep shifts happen as a result. Companies find their purpose, connect it with their core business, and turn positive impact into a competitive advantage.
 It all starts with embracing a culture of changemaking.
What is a culture of changemaking?
A "culture of changemaking" is an environment where employees at every level of a company are empowered to think differently and use their skills to make a positive difference, transforming the organisation and its priorities as a result.
Creating this culture involves working to minimise traditional roles and hierarchies. People come together, regardless of seniority, to reflect and learn from each other — allowing team members to adopt a mindset of possibility and problem-solving for the common good. And when teams embrace changemaker skills, they take impact to another level.
Ashoka's changemaker skills
After researching the skillsets of social entrepreneurs worldwide, Ashoka has identified four skills that lie at the heart of a culture of changemaking.

Above: A visualisation of the Ashoka Changemaker Companies Framework produced for Microsoft
Conscious (or cognitive) empathy 
Changemakers try to recognise and understand other people, groups and perspectives in all of their complexity. They spot and learn from patterns over time in order to act for the wellbeing of everyone.
Based on a survey of 109 Ashoka Fellows and social impact leaders, McKinsey reported in 2019 that leaders who exhibit conscious empathy possess three key capabilities: they inspire others and build trust by finding common ground, develop a broader vision for the future, and lead by example towards this vision. Conscious empathy requires people to be open and self-aware and assume that others have good intentions.
Collaborative teamwork
A changemaking organisation operates in a constellation of non-hierarchical teams that come together around specific problems or opportunities. This fluid, ever-evolving way of working allows employees to break out of silos and play different roles in multiple teams, spreading knowledge and ideas across the organisation.
This approach also calls for collaboration across sectors, bringing down the walls between businesses, social enterprises, nonprofits, and other institutions to work towards a common goal. At Ashoka, 25% of all Fellows already focus on community participation and co-creation.
Shared leadership
Shared leadership encourages others to replicate models in order to achieve wider positive impact — an approach modeled by 90% of Ashoka's Fellows. Collective leadership means that team members are invited to the table as co-creators. Leaders facilitate open dialogues that build shared purpose and instill ownership. This, in turn, allows businesses to envision new possibilities, particularly for those traditionally denied agency.
[Systemic change] is all about building relationships, beginning from a place with alignment and shared values to find solutions - Ashoka Fellow Ai-jen Poo, founder of National Domestic Workers Alliance
Systemic action 
When changemakers examine social and environmental problems as complex ecosystems with the attitude that every problem can be solved, the answer often involves systemic action.
Since Ashoka selects its Fellows based on their systems-changing idea, we see 93% of Fellows successfully alter market systems by finding and addressing inefficiencies. They create novel solutions that are more effective, efficient, sustainable, or just.
Why is a culture of changemaking important?
Companies that champion changemaking skills play a leading role in addressing our collective challenges and advancing the common good. But there is also a strong business case. For companies, a culture of changemaking is a powerful source of differentiation, helping companies realise and deliver on their purpose and impact goals. With changemaking at the centre employees become more collaborative and entrepreneurial. Organisational models also become more flexible, allowing teams to quickly adapt and innovate.
By collaborating with social entrepreneurs, companies gain a window into future market trends and can more easily identify the right impact goals that align with their core business missions. Companies can generate new value and build market power with new and untapped customers.
Changemaking culture in action
Ashoka's partnership with Boehringer Ingelheim, a major pharmaceutical company, over the last decade demonstrates the core value of a culture of changemaking.
Through the partnership, many employees across the company's businesses, functions, and geographies have engaged in Ashoka's tailored social intrapreneurship course. Ashoka Fellows and employees co-created solutions that addressed unmet health needs of vulnerable communities. The company's executives have worked with social entrepreneurs to provide strategic on-site support, leading to ongoing collaborations. This work has served as inspiration and strengthened the company's sense of purpose. It has also helped reinforce the company's passion and desire to serve humankind, improving the connection between business and social goals.  
Meet some of Ashoka's changemakers at its upcoming events. 
Jeanine Buzali is changemaker companies lead of Ashoka in North America.
At Pioneers Post we're working hard to provide the most up-to-date news and resources to help social businesses and impact investors share their experiences, celebrate their achievements and get through the Covid-19 crisis. But we need your support to continue. As a social enterprise ourselves, Pioneers Post relies on paid subscriptions and partnerships to sustain our purpose-led journalism – so if you think it's worth having an independent, mission-driven, specialist media platform for the impact movement, please click here to subscribe.