Sales tips for social entrepreneurs: How to build relationships with large retailers
Looking to get your product on supermarket shelves, or to sell your service to a large retailer? Rachael Brown, programme leader at Social Investment Scotland's Retail Academy – which helps social entrepreneurs to get their businesses into the mainstream retail space – shares five tips to help you secure a contract.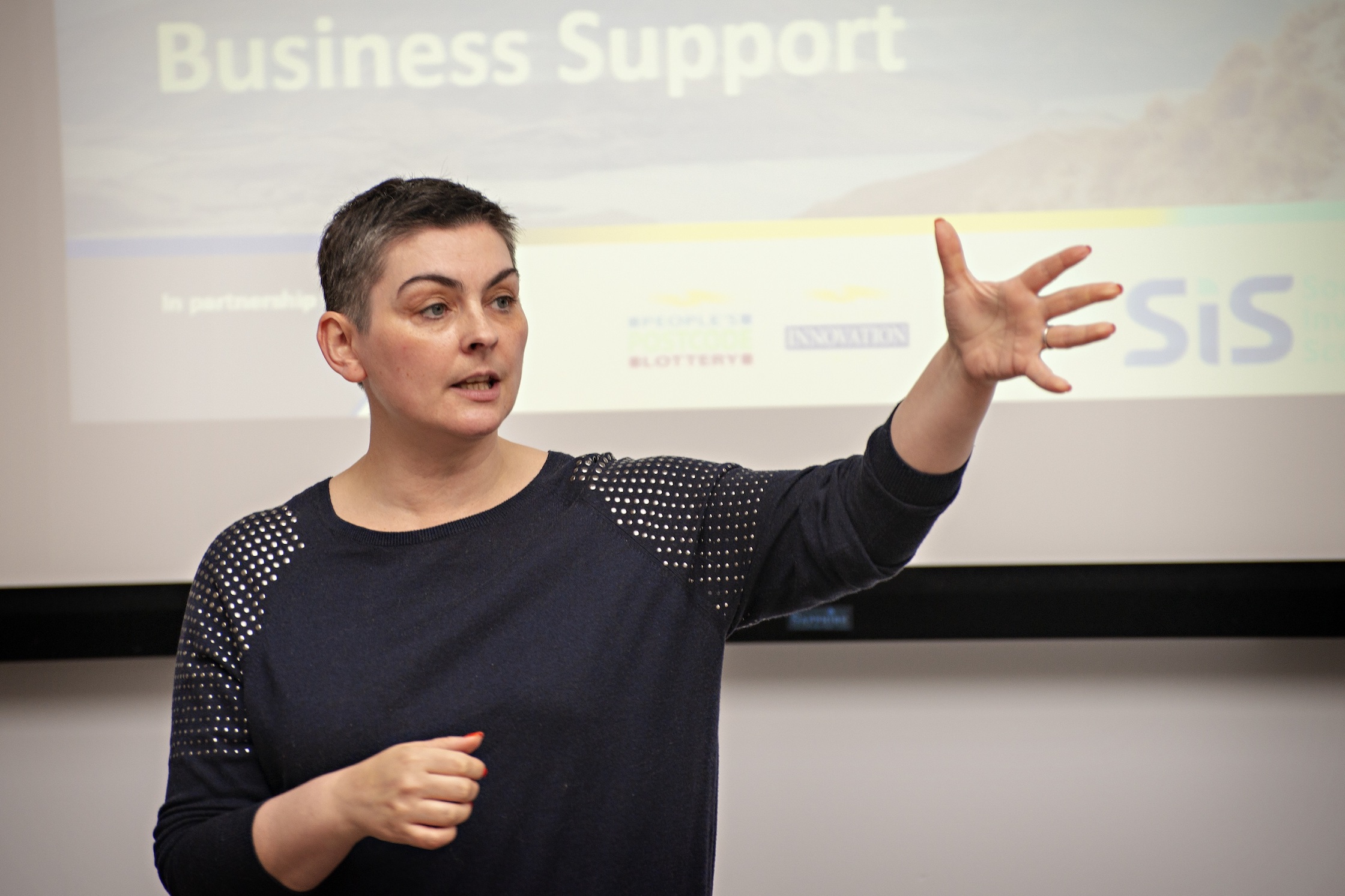 The future of commerce is changing. A growing global marketplace for purpose-led brands is paving the way for social enterprises to compete for the consumer's attention alongside established household names. As the UK looks towards recovery from the pandemic, there is a unique opportunity for retail social enterprises to help build back a better, fairer, greener economy.
However, retail environments are also shifting rapidly – from the uncertain future of the high street to the growth of online stores – and sellers of all shapes and sizes need to be prepared to adapt to this new normal.
The pandemic has accelerated changes that would usually take years, over a matter of weeks. Shopify's latest ecommerce report showed that 10 years of ecommerce growth happened in just 90 days as countries across the globe went into lockdown last year. As a result of new shopping habits, consumer demands have also evolved, with immediacy, convenience and the speed of transactions now listed among the top purchasing influences.
Breaking into the mass retail market can be transformational for social enterprises in terms of turning sales into impact, but it does not come without its challenges. Preparation is key when approaching and pitching to a large retailer, as well as transparency, authenticity and building an emotional connection.
Here are five important areas to consider for any social business looking to secure a contract with a large retailer.
1. Knowledge, market research and expert advice
They say knowledge is power and that can certainly ring true when pitching your brand. Ask the experts if you can, and gather as much data and research as possible, whether that's from market research organisations such as Mintel or YouGov, academic journals, reports from global consulting firms, or your own first-hand research from speaking to existing or potential customers.
Use that insight to inform your strategy and approach to sales. Understanding the retail operating environment will also come into play – ecommerce is now a must-have rather than an optional extra. Big retailers will want to know how you're approaching this channel.
Getting to know your market is also crucial: who are the competitors and what do their customers say about them? How does your pricing strategy compare? How many brands are already offering the same products?
Studies have shown that people tend to expect more from social enterprises and purpose-led brands in terms of values and impact, so be prepared for any tricky questions about processes, supply chains and the decisions you have made.
2. Identify your customer and what influences them to buy
Pinpoint who you want to sell to, and why, and remember that the purchaser may not be the same person as your end user. For example, products designed for children will often be purchased by grandparents – so in this case you would need a product and marketing strategy that appeals to more than one group. Think about their motivations for buying – and don't spend with your own wallet: your perception of 'expensive' might be completely different to that of your target audience. 
Remember that the purchaser may not be the same person as your end user
Develop a detailed customer persona that goes beyond traditional demographics – we know that the archetypal 2+2 family rarely exists, and there are so many factors that influence which products people choose and why. Have a look at some of the online tools that can support you with this, such as HubSpot's persona generator.
3. Build your brand and learn to tell the story
Storytelling is an essential part of building a purpose-led brand, through packaging, on social media, and especially in the room when you are pitching to a retailer. Practise your pitch, and focus on the story – why was the brand created, what is the impact, who are the people that will benefit?
Develop a rapport with the people you are pitching to and deliver your presentation with lots of energy that will leave a lasting impact. Facts and figures and business plans can be left behind as handouts, but the story you tell on the day will capture the attention of decision-makers and make your brand memorable.
4. Get comfortable selling and build a reputation for stellar customer service
Before you approach a big retailer, get comfortable with your sales process, and work out what leads customers to make a purchase. If you have strong sales via owned channels such as your website and social media, it will support your pitch. Think about some of the retail habits you have already identified, such as convenience and speed, and how your sales process aligns with them. 
Personalised, customer-centric service is another way to differentiate your brand from others
Customer service comes into this too and can play a huge part in influencing repeat purchases and word-of-mouth recommendations. Personalised, customer-centric service doesn't have to be expensive and complicated, but it is another way to differentiate your brand from others on the market and give big retailers a reason to back your product over another.
5. Build a network
Repeat purchases are incredibly valuable, and a team of loyal customers might become your 'tribe'. Think quality, not quantity, and consider building a network of like-minded individuals that resonate with your brand values and personality, for instance, through social media. Demonstrating this following to a big retailer can offer them confidence in your brand, as the tribe will choose to follow you.
Similarly, think about your own network, and speak to other social entrepreneurs who have approached similar challenges. LinkedIn, networking events and local business support organisations can be an invaluable source of support. For instance, the SIS Retail Academy offers a unique opportunity to get together in one room – or virtual room – to bounce ideas off one another and share experiences.
Rachael Brown is Social Investment Scotland's social entrepreneur in residence, and the SIS Retail Academy programme leader. Find out more about the SIS Retail Academy.
Thanks for reading our stories. As an entrepreneur or investor yourself, you'll know that producing quality work doesn't come free. We rely on our subscribers to sustain our journalism – so if you think it's worth having an independent, specialist media platform that covers social enterprise stories, please consider subscribing. You'll also be buying social: Pioneers Post is a social enterprise itself, reinvesting all our profits into helping you do good business, better.