How to: switch your social enterprise to a four-day week
Considering a company-wide four-day week, but not sure where to start? Kirsty Thomson, founder of social enterprise The Circle, describes how she implemented a "life-changing" shift eight months ago, and shares top tips for making it work.
It began as an occasional, complimentary Friday off during the initial high-stress months for those working during the Covid-19 pandemic. But, as Kirsty Thomson saw staff energy levels rocket after a long weekend, she decided it was finally time to trial something she had dreamed of but never found the time to implement. 
The Circle provides affordable offices, community spaces and business consultancy and training for social organisations in Scotland. Since October 2020, it has been testing out a four-day working week, with employees still receiving full-time pay. It took less than a month for the board to approve making this a long-term change: as the remainder of staff gradually return from furlough, they will also work 32 hours. 
Founder and CEO Thomson shares her reflections on the shift, what worked well for her 11-strong team, and some tips for other social enterprises considering following suit. 
1. Don't be afraid to challenge norms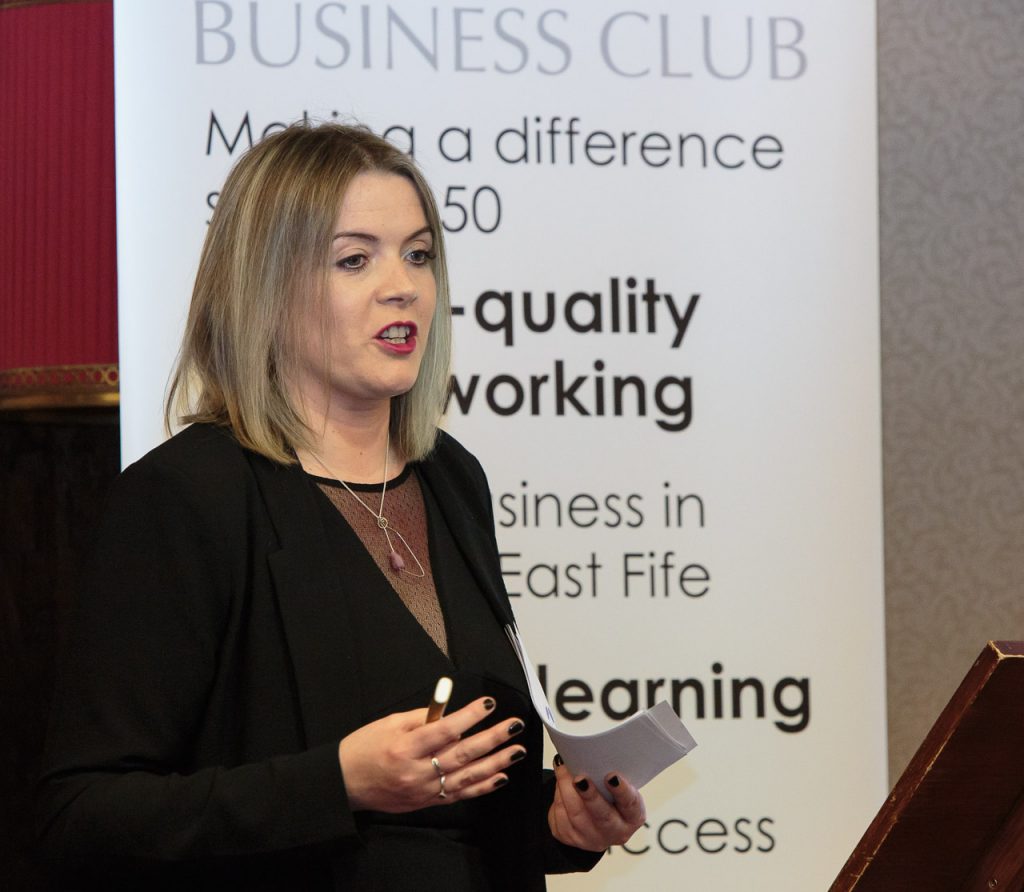 "In social enterprise we're able to challenge convention, and to say 'how can we do things a little bit differently?'" By innovating, social enterprises can better serve both employees and beneficiaries, Thomson (pictured) believes – and set an example for other organisations.
She is challenging the ingrained 9-to-5 working week, but also the approach society takes to work. "As a culture we've got into this habit of having to constantly respond to an email the minute it drops in the inbox." It's fine for someone to respond the following day, Thomson explains. And if it's urgent, you shouldn't be replying on your rest day: someone else in the office will pick it up. By slowing down, nerves can be calmed and we don't end up in a constant state of urgency. 
And soon enough, challenging the norm doesn't seem so extraordinary after all: "Staff have said to me they don't know what we did before this, because it just feels so normal."
We've got into this habit of having to constantly respond to an email the minute it drops in the inbox
2. Use a pilot to learn and adapt
The Circle's building closed temporarily in March 2020, limiting the services it could deliver, and put a number of staff on furlough. "We still managed to achieve so much during that period," says Thomson. That incentivised her to trial a four-day week from October to December 2020. It was a chance to see how it would work operationally, how staff would respond, and – importantly – to build a case to take to the board. 
And your pilot doesn't have to run smoothly. Thomson explains that it's an opportunity to learn lessons and take those forward in a way that works for your organisation. 
3. Take time to plan shifts, hours and meetings
Putting a new schedule into practice takes time and planning. The 35-hour working week has now been reduced to 32 hours, so staff end up working for roughly 30 minutes extra per day, but salaries have stayed the same. Employees are on rotating shifts so that people are off on different days: generally off-days are Monday and Friday, but with more regular days offered to employees who have caring responsibilities and need a more fixed timetable. Big team meetings take place mid-week when the majority are working. 
And when is the best time for an organisation to make the shift? Thomson starts to suggest that when an organisation is in startup phase it is already juggling too much to consider a four-day working week – but then she backtracks. "Maybe that's the wrong idea. Maybe it's exactly what you do. You decide from day one."
Be prepared to hear when it's not working
4. Be transparent – and keep talking
When preparing to make the switch, Thomson and the team spoke individually to clients and partners, held Zoom meetings with tenants and used social media to explain that The Circle  would be working a little differently. Employees are encouraged to always put their out-of-office email on during their "resting days", with enquiries directed to someone else in their absence. 
Transparency has to filter into communications with staff, too. "Be open, that's key. Keep talking to your staff, make sure this still works for them," Thomson says. She checks in with her team every couple of weeks to understand how the transition is settling – and isn't just looking for confirmation of success. "Be prepared to hear when it's not working and how to implement things differently."
5. Capture data before and after the switch 
One of Thomson's regrets is not capturing data from before she implemented the four-day working week. "It would have been really useful to know what a typical winter period from October to December would generally look like," she says. Her advice? "Track sickness, absentee levels, retention rates, new hires." 
You're a whole person when you come to work, you're not just a person that works there
Anecdotally, Thomson is convinced that the new approach is beneficial to staff and to the business. The Circle's turnover increased last year – while Thomson can't be certain, she suspects that people are generally happier and healthier, and that a better work-life balance helps people to be more productive during working hours.
And perhaps her hunch is right – no one has been off sick since the four-day working week started eight months ago, and there's been an "overwhelmingly positive response" from staff in terms of what having an extra day has allowed them to achieve in their personal lives. "It's changed everyone's quality of life". 
Thomson sees it holistically: "You're a whole person when you come to work, you're not just a person that works there." 
Images: The Circle Open Day and stakeholder consultation event in September 2019 (credit: Yulia Skulskikh); Kirsty Thomson speaking at business networking event Edinburgh (credit: Alan S Morrison)
Thanks for reading Pioneers Post. As an entrepreneur or investor yourself, you'll know that producing quality work doesn't come free. We rely on our subscribers to sustain our journalism – so if you think it's worth having an independent, specialist media platform that covers social enterprise stories, please consider subscribing. You'll also be buying social: Pioneers Post is a social enterprise itself, reinvesting all our profits into helping you do good business, better.