Six hard-earned lessons on social enterprise mergers
UK social business Catch22 – itself the product of a merger between two organisations – has announced a string of tie-ups in recent years, including at least one that didn't quite go to plan. CEO Chris Wright tells us what he's learned from the experience. 
Social business Catch22, which provides services in the areas of justice, education, employment and family support around the UK, has announced a string of tie-ups in recent years. 
It acquired five independent schools in 2014, followed by the charity Only Connect in 2015; since late 2020, it has completed mergers with Community Links and Ripplez CIC, and announced another with Code4000.
In fact, Catch22 is itself the product of a merger, in 2008, between two charities, the Rainer Foundation and Crime Concern. So it's unsurprising that Chris Wright, CEO since 2011, is an advocate for "more consolidation" among social enterprises.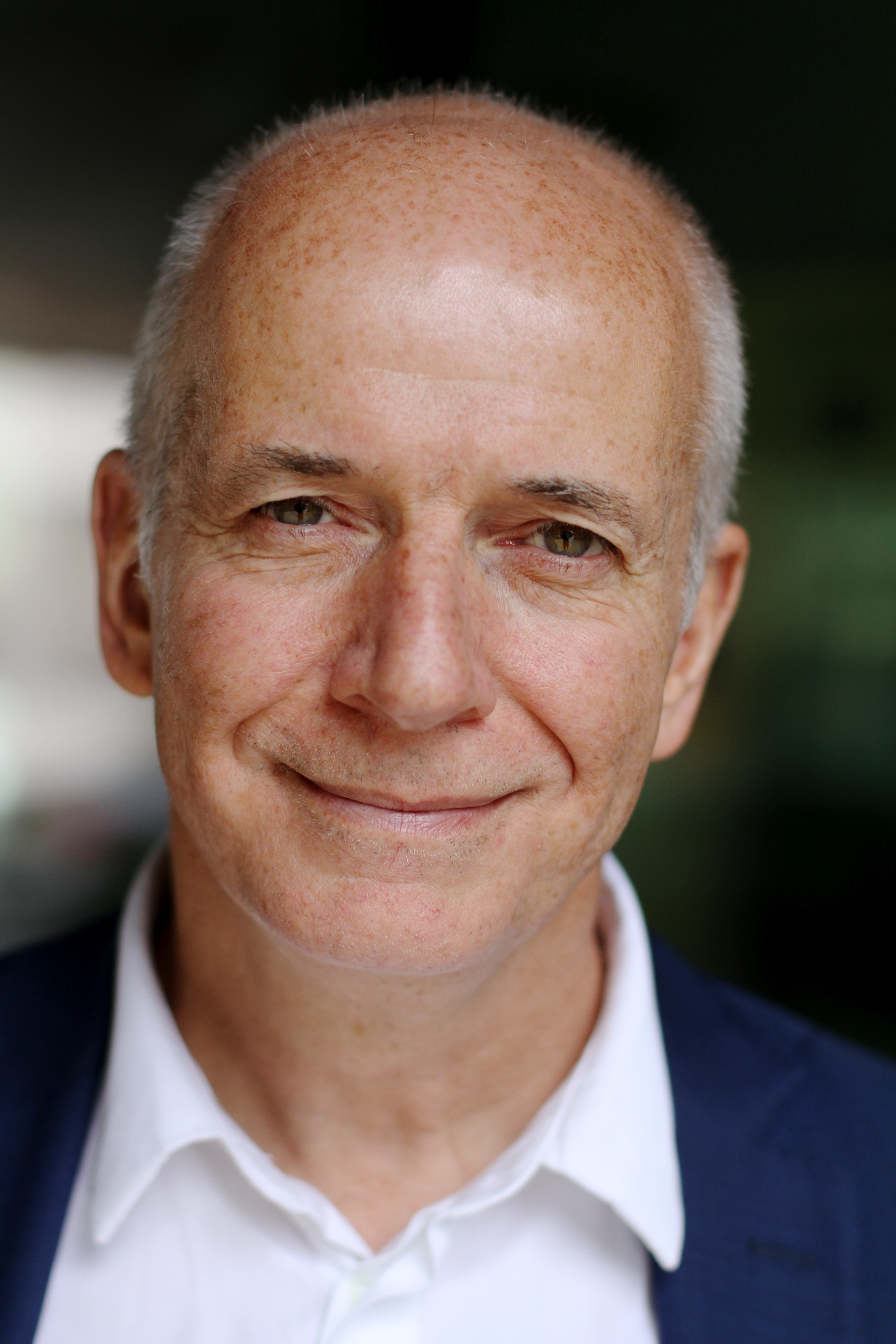 "If we're concerned about getting resources to beneficiaries, then we should be trying to find ways of being more efficient in the way we run ourselves," he says. Merging with similar organisations is one way to streamline back office functions, for example. 
The CEO is clear that merging is not easy, though – and in a recent interview with Pioneers Post, he acknowledged that he hadn't got everything right. But Wright's experience could offer useful lessons for others. "We've become more alert and aware of the pitfalls and things to be respectful of and mindful of," he says.
Below are some tips we picked up from the discussion. 
1. Be crystal clear about intentions 
"Be very clear about what it is you're going to try and achieve," says Wright. "And make that absolutely clear at the outset, in any conversations you're having with respective partner organisations."
And don't assume that your counterparts share the same vision – or even that they totally understand what you mean, he adds. 
"People might not always hear things in the same way… you have to keep on doubling back on what it is you've set out: this is why we're doing this; this is the vision that we're setting out; this is what you've signed up to – so that there's clarity." 
Catch22: Key figures
Areas of focus: justice, education, employability, youth and family services. It also runs a two-year incubator programme supporting social entrepreneurs with ideas for improving public service delivery
Legal structure: registered charity and company limited by guarantee
Annual turnover: £52m in 2019/20
Staff: 1,700 (including 600 sessional workers and 120 volunteers) 
Impact: In 2019/20, worked with 20,000+ victims and 36,000+ service users in custody through justice programmes; helped 500+ people into employment; engaged 11,000+ people through youth and families work
2. Watch out for the distress factor
In the social sector, conversations about mergers and acquisitions "sometimes start from the wrong place", Wright says. "They start because organisations are in distress." The other party might get involved out of a willingness to help – but if financial distress is driving the decision, rather than "a really clear vision", it's much harder to approach it in a strategic way. 
"That's the lesson I've learned," says Wright. "It makes much more sense to consolidate at the point where the respective organisations... have a degree of strength behind them." In such cases, joining forces will "maximise the value" of the future organisation's work.
It wasn't driven from, 'we're about to fall off a cliff'. It was really about: how can we do more of what we do?
3. Shop around for the best partner – even if you're small
Last year Catch22 came across a "really progressive example" of initiating a partnership, according to Wright – one that shows how the power doesn't necessarily have to lie with the larger partner.
Ripplez CIC delivered early intervention and intensive home visit services in Derbyshire and Northamptonshire. They wanted to do much more, but as a small social enterprise – with a staff of 34 – there was only so far they could go without a partner. So they produced a prospectus and "went, in effect, to market", explains Wright. "[They] said, this is what we do, these are our numbers, this is our pipeline of work, and we're looking for somebody that we can come and join."
A number of organisations were invited to respond and explain how they would work together; after the Ripplez board reviewed responses, they chose Catch22. (A period of due diligence followed before the merger was agreed.) 
Wright describes it as "a brilliant process" – and one with a "very different" dynamic to mergers driven by urgency. "It wasn't driven from, 'we're about to fall off a cliff'. It was really about, how can we make sure we can do more of what we do?"

4. Be aware that things might not work out as expected
Wright had intended that Only Connect – which helps people in or recently released from prison – would become a sort of "laboratory" within his organisation for testing new ideas to improve the criminal justice system. But it didn't work out that way, in part because some funders saw Only Connect, now a wholly owned subsidiary, as part of a much larger organisation and therefore ineligible for funding. "The greater ambition gets absolutely diluted by survivalism," he says.
Faced with two options – to collapse it into Catch22 entirely, or to go back to being an independent organisation – the latter was chosen, and Only Connect became its own entity again in 2020. 
Catch22 was happy to have helped the smaller charity to become financially stable, and Wright says that the experiment was not a failure, but acknowledges that "it just didn't deliver what I really wanted it to deliver".
Conversations with Community Links, meanwhile, first began back in 2015, when the east London charity – which runs programmes in youth, employment, health, advice and policy – approached Catch22 via a broker. The initial contact was driven by "distress", Wright says; when Community Links' financial situation later eased, conversations stopped – only to restart again 18 months later. 
This new round of discussions led to Catch22 assuming sole membership of Community Links (allowing it to appoint and remove trustees) and becoming a significant investor in the charity; the two shared back office and corporate services. A full merger was finally announced in February 2021.
"These things can take a long time. That took a particularly long time," says Wright. "I think, in hindsight, I'd rather have probably got to where we got to at the beginning, but because you're trying to bring people with you, it's difficult… I suppose that was just a very iterative process."
5. Invest time in relationships
Successful mergers take commitment. "Anybody going into it has to be really conscious of how much time it consumes to get it right," says Wright. Beyond what he describes as the "mechanics" of bringing two organisations together, the biggest demand is in building relationships and engaging people. "The people bit is incredibly important… you're trying to bring people with you, and it's difficult because people are driven by different motivations – they're not driven purely by financial numbers, they're driven by mission and history."
While trustees need time to feel confident that any change will protect the charity's assets and beneficiaries, employees may face a raft of other concerns.
"People apply for a job in one organisation, they didn't vote to… be in another organisation, and that's been done to them." It sounds obvious, Wright adds, but leaders need to work hard to ensure that people feel welcome.
One tip for getting employees on board with a new structure: communicate the message that this will give them more job security and help them continue their valuable work.
The people bit is incredibly important
6. Prepare to leave egos aside
The proactive approach by Ripplez CIC was brave, Wright says: the management team knew they were putting their jobs on the line, because there was no guarantee that they would be kept on. Boss Justine Gibling "was incredibly magnanimous about the fact that she was no longer going to be a CEO of an organisation, and that she might not have a job", he says. (In the end, Gibling moved to Catch22 for six months to support the transition, before leaving at the end of June.)
In the commercial world, such personal sacrifices might be softened with a fat cheque. That's unlikely in social sector roles.
"Sometimes you step aside because the greater good can be achieved by doing that. And that requires a huge humility," says Wright. "I really respect people in a position to do that."
Header image: a one-on-one support session with a service user as part of Catch22's Victim First programme, which supporsts victims and witnesses of crime in Leicester, Leicestershire and Rutland (credit: Catch22)
Thanks for reading Pioneers Post. As an entrepreneur or investor yourself, you'll know that producing quality work doesn't come free. We rely on our subscribers to sustain our journalism – so if you think it's worth having an independent, specialist media platform that covers social enterprise stories, please consider subscribing. You'll also be buying social: Pioneers Post is a social enterprise itself, reinvesting all our profits into helping you do good business, better.