How to: build a recruitment roadmap for social impact roles
Your workforce can make or break your effectiveness as a social impact organisation. So how do you build your very own A-team? Sheena Pentin, founder and director of specialist recruitment consultancy Careers4Change, shares top tips for smart hiring strategies – and reveals some common pitfalls to avoid.
Have you ever wondered why some recruitment drives get better traction than others? 
Well, now's the time to look into this. With social sector organisations growing and a surge of vacancies – from frontline community jobs to impact investment to ESG roles in mainstream investment firms – there's more competition than ever to get the right talent on board. That makes it crucial to create a robust recruitment strategy. 
Many social sector organisations aspire to be more inclusive and attract a varied candidate pool by rethinking recruitment strategies, hiring recruitment consultants, turning to AI-powered interview processes, or engaging in employee training to omit biases. 
That's a good start. But to build a consistent, successful recruitment approach – and to avoid losing out on valuable talent and wasting time – there are some more steps to consider. Let's jump in. 
The Pioneers Post newsletter shares a selection of impact jobs around the world each week. Contact us to get your vacancy listed.
Consider general recruitment trends in your planning 
In the UK social sector, mid-range manager level roles at around £40k-£50k in communications or operations gain a lot of traction – on one occasion, we received over 650 applications for an operations manager role at a trust. This is because many mid-range applicants do not yet have family responsibilities, can afford to compromise on salary, and are often millennials determined to pursue their purpose. 
There's also plenty of interest in executive level roles at around £80k. These senior individuals are often searching for second careers in financial management, communications, risk and operations that inspire and invigorate them.
Recruiters should therefore bear in mind that junior roles will receive many applications, and hiring managers should expect to do a thorough sifting process. With senior roles, you'll receive fewer applications, but of a higher quality and with far more experience, so it's more likely that every candidate will need careful consideration. 
Junior roles will receive many applications, and hiring managers should expect to do a thorough sifting process
Build a diverse recruitment team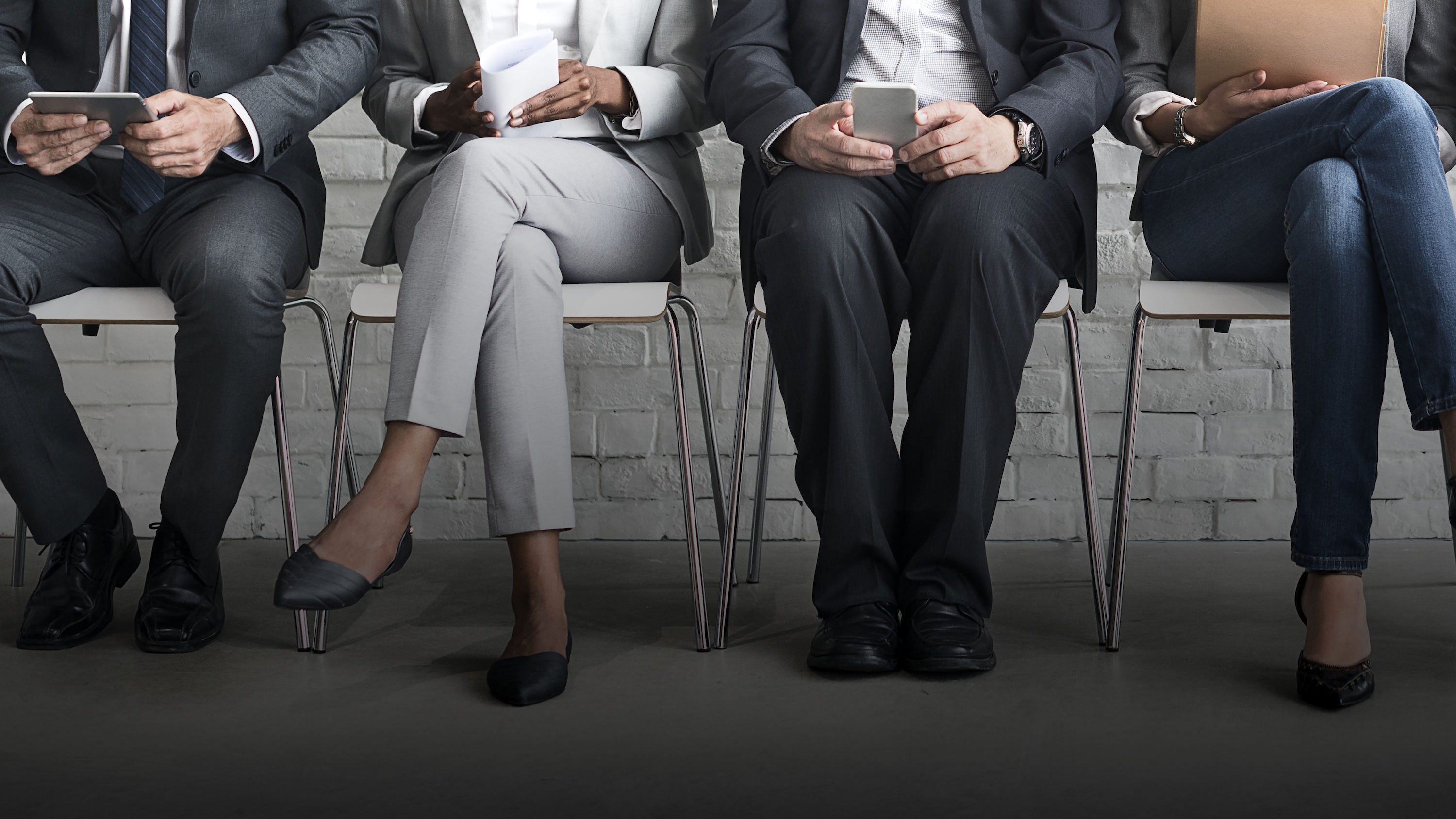 Above: Many social sector organisations are keen to build diverse teams – but don't forget to consider the backgrounds of your interviewing panel
Many social impact organisations are keen to build teams that reflect the communities they support or serve. But to achieve this, it is important to also consider the demographics of whoever will be interviewing the shortlisted candidates. 
Ideally, you should have three interviewers, from a mixture of backgrounds, so the decision-making is not skewed by personal biases. Some organisations also appoint a panel rather than one individual to do the shortlisting, to make the process fairer. 
If you outsource recruitment you'll see that, on the whole, the recruiting sector in the UK has a severe gender imbalance at the top. As a woman-led recruitment consultancy, I am only too aware of these disparities. However, any good recruitment consultancy should guide you on equity and inclusion, helping you to attract more diverse groups to create resilient and solutions-focused teams, and encouraging fairness across all recruitment practices.

Follow a rigorous process
Some social sector organisations lack a structured recruitment roadmap because they cannot justify the expenditure on a specialist recruiter, leading to a muddled process and too many parties involved.
But outsourcing some of the work to a specialist recruiter means you can focus on your core business, without the distraction of internal recruitment processes. Beware: some recruiters will offer a cheaper service by not conducting candidate interviews themselves first. This can be a false economy, though, as it may lead to a disappointing shortlist. 
Be transparent on salary from the start; there is no point luring in candidates who will not accept a salary trade-off
For Careers4Change, being rigorous means building structure into every stage of the recruitment process: 
1. Set specific timelines and stick to them. This applies to every part of the process: marketing the role, providing the shortlist, inviting candidates for interviews, and conducting the interviews. In my experience, an interview process with clear timelines and an indication of how many interviews there might be keeps candidates interested because they have first-hand exposure to how they may be treated as an employee. 
2. Craft a comprehensive job title to attract the right people. Make sure it encapsulates what the position entails. For example, if you are after a PR person, don't call it a media job that could attract social media executives – be specific. And after setting the title, don't change it mid-way through advertising the role. 
3. Master the job descriptions. Use terminology that encourages people of every background, sexuality, and gender to apply, not words that are deemed to have "masculine" or "feminine" connotations. Software like Textio can help you find gender-neutral terms. Avoid negative language like "only apply if" that would put off potential strong candidates, keep paragraphs and sentences short, and remove jargon. Most importantly, the job description should be as much about the ideal candidate as about your organisation.
4. Include a salary. Some organisations are disappointed at the interview stage when talented candidates drop out due to a low salary offer. Be transparent from the start; there is no point luring in candidates who will not accept a salary trade-off.  
5. Market the role to appropriate target audiences. Consider both paid and unpaid jobs boards, and share on social media. Think about the desired characteristics you are looking for, too: are you wanting to recruit from marginalised communities, from the commercial sector, or among those with first-hand experience with local community projects? Specialist recruiters can help you target your search in an efficient way. 
Pursue passive candidates to broaden your reach
There's a lot you can gain by reaching out to passive candidates. Sometimes they are 'stuck' in commercial roles, but it's clear from their work as trustees or volunteers that social motivation runs through their veins, and they are ready for a social impact role. They just don't know how to make a change. 
Passive candidates may be ready for a social impact role. They just don't know how to make a change
When the seed is sown, it can be powerful. Often I find that when I reach out to candidates through a search, even if they're not the right fit for the job I'm suggesting, within months of an initial chat, they move to a social sector role. 
While a candidate mapping process through different sources can identify stellar candidates, the challenge is often persuading them to offset their current salary for a fresh and inspirational direction. 

Offer flexibility 
In our experience, flexibility is often highly valued by candidates. However, this is not just appreciated by mothers juggling work and home life, as some would presume. In fact, flexible working arrangements are a growing phenomenon, with some employers already switching to a company-wide four-day week. 
Therefore, from the very beginning, allow candidates some flexibility when scheduling interviews – this underlines your flexibility towards working patterns, attracting a range of talented candidates with varied needs.
Show flexibility around hours, upskilling and moving across departments to demonstrate that you are an organisation that believes in continual professional development (CPD) to drive creativity and innovation. 
Experiential learning is a large part of the social sector, as organisations are often flat in structure; there are opportunities to learn skills and take on responsibilities beyond the job description. If you show flexibility, candidates will also be flexible and open-minded and match the agile nature of your organisation.
Hold values-based interviews
In the commercial sector, interviews are largely competency-based, testing for specific skillsets, and scenario-based questions feature regularly too.
But in the social sector, where social motivation is crucial, candidates must be assessed not only on their technical skillsets but also their natural intrinsic values to determine whether they are on the same page as their prospective employer. Values-based questions, then, are an essential part of the interview process. Are they collaborative, versatile and open? What is important to them? 
This is where the emergence of AI-powered recruitment processes is not so helpful: how effective is AI in determining someone's values? It can present barriers as well as solutions for organisations seeking a more inclusive approach.
There are plenty of factors outside of your control that can impact the recruitment process, but following these simple, often overlooked, steps can attract diverse candidates and reduce wasted time and disappointing outcomes. 
Sheena Pentin is the founder and director of specialist recruitment consultancy Careers4Change.
Header image by Lokman Sevim from Pexels
Thanks for reading Pioneers Post. As an entrepreneur or investor yourself, you'll know that producing quality work doesn't come free. We rely on our subscribers to sustain our journalism – so if you think it's worth having an independent, specialist media platform that covers social enterprise stories, please consider subscribing. You'll also be buying social: Pioneers Post is a social enterprise itself, reinvesting all our profits into helping you do good business, better.