Three tips on engaging a 'hard-to-reach' audience through co-design
You want your programmes to reach an entirely new target group. Where do you start? For 140-year-old charity St John Ambulance, involving young people from "challenging" backgrounds has been a steep learning curve. Here's what they've learned.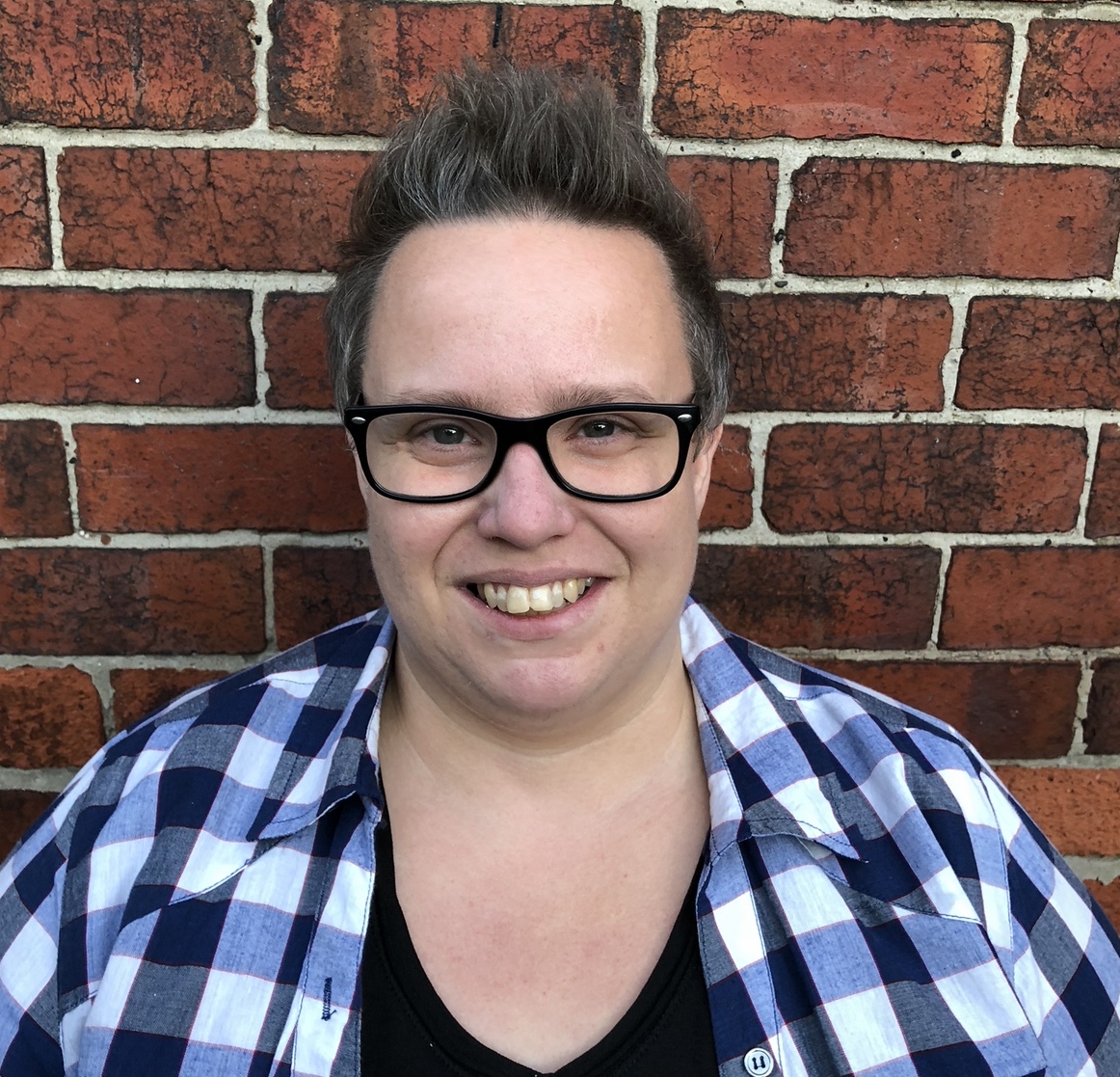 Supporting young people has always been at the heart of St John Ambulance through youth education and training of first aid skills.
But until recently, we had never focused on addressing the specific health issues experienced by young people, particularly in less well-served communities.
Our innovative new Young Responders programme, backed by £1m in funding from players of People's Postcode Lottery, will support thousands of young people aged 14 to 25 to gain physical and mental health first aid skills. Among the young people we want to reach are care-leavers, young carers, those not in education, employment or training, and those who experience or have concerns with street violence.
To successfully engage these groups, we have had to completely rethink how we develop our programmes. It has been a steep learning curve with some important lessons along the way. Here's what we've learned.
1. Don't be afraid of using a new approach – but prepare for a big, internal culture shift
We knew that we could not use an 'off-the-shelf' method to reach our target groups. Instead, we teamed up with the social enterprise Innovation Unit to help us develop a new process that would put young people at the centre throughout.
We recruited 10 young people from our target communities to design, conduct and analyse research with us. They then led the way in co-designing a training model and helped us to prototype it with other young people and potential partners. This took us to a training programme based on peer education, focused on three areas: physical first aid, mental health and street crime.
This was very different to our usual methodology for developing training, where we rely on experts, and it was not easy. Having expertise from Innovation Unit helped to ease that change and gave us conviction. Nevertheless, we had to work hard internally to create confidence and trust in the process. In hindsight, engaging with key decision makers within our organisation earlier would have facilitated this cultural shift. 
This was very different to our usual methodology for developing training, where we rely on experts, and it was not easy
Colleagues who would normally develop our training modules instead worked with the young people to learn about their needs. We've learnt that it takes time and thought to do co-design properly and we invested far more resource in this approach than ever before. But the model we have now is very different to one we would have come up with ourselves, and we have a high degree of confidence that it is relevant, sustainable and effective.
One of the 12 young people involved told us, "I loved learning new stuff and helping St John Ambulance to get more information to help them be better and be stronger."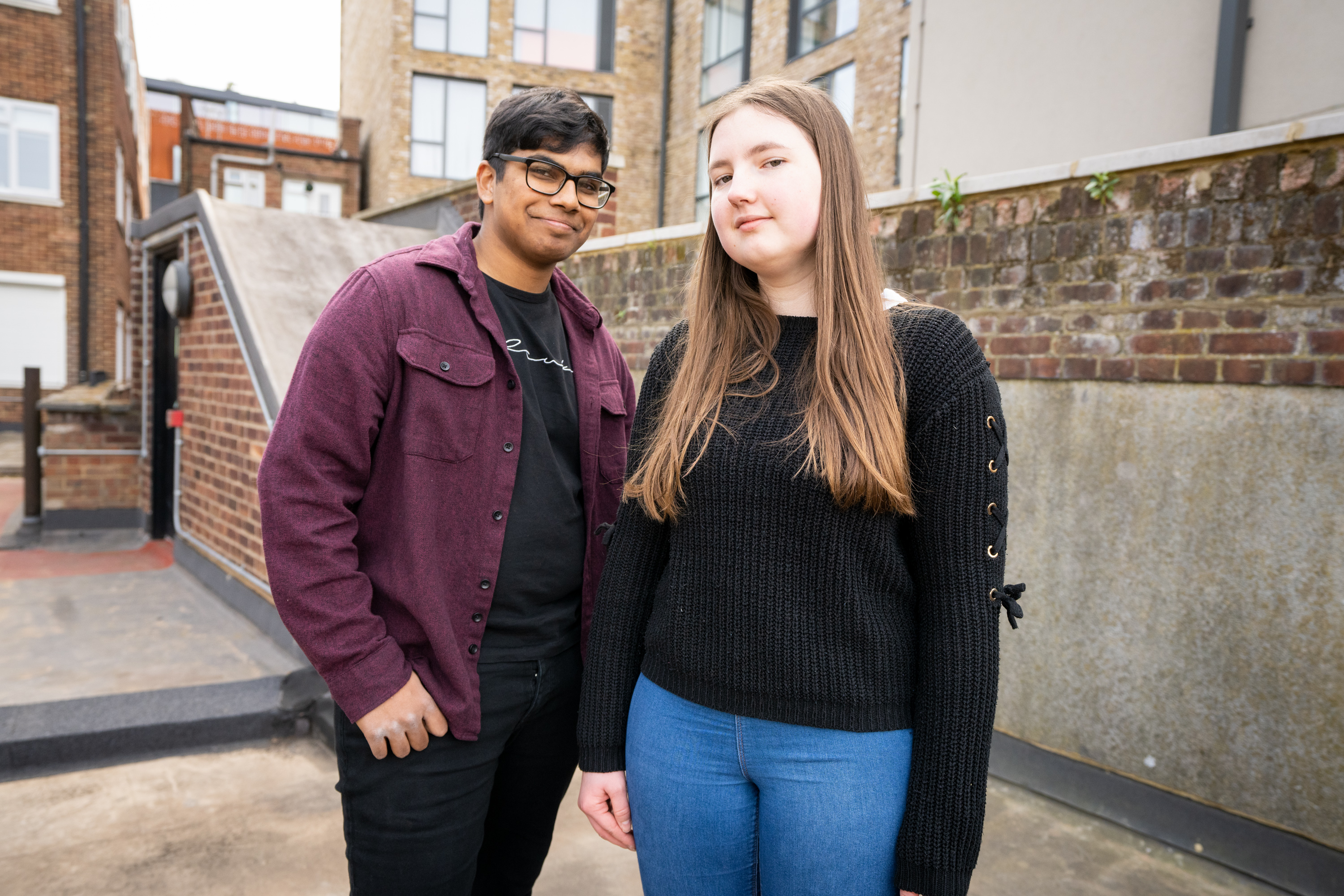 Above: Devan Chauhan, 17, and Sophie Coker, 16, both from Southend, Essex are among the Community Champion Cadets who will deliver the peer-to-peer Young Responder Programme this year
2. Talk to end users to test your assumptions
During our 'discovery phase' we interviewed 15 young people from the target communities. This underlined the importance of listening: we realised that we needed to reframe the brief for the whole programme to factor in the barriers and motivations for young people to participate in a first aid course.
Our interviewees made it clear that young people want purposeful programmes that are relevant to their lives, fit around other commitments, build their confidence and increase their awareness of longer-term opportunities for using and developing first aid skills. The training had to be bite-sized, interactive and targeted; it also needed to be non-stigmatising or patronising. And participants must trust those leading the sessions.
We realised that we needed to reframe the brief for the whole programme to factor in barriers and motivations
The 21 young people who joined us for 'co-design week' also challenged our thinking. They put a real emphasis on incorporating social media elements and online access, not just because this is more convenient and relevant to them, but also because it helps with concerns around safety and not being out at night. This hadn't occurred to many of us.
Ultimately, we discovered how much investment it takes to support some young people to take part in activities.
3. Continually test and adapt
The whole process of developing and designing Young Responders has been a big departure from the norm for St John. The emphasis on understanding the end user – young people – means we have had to do a lot of testing and adapting. The support we have had from the players of People's Postcode Lottery has given us that space to innovate.
The feedback and ideas we gathered during the prototyping phase from young people, practitioners and professionals, and staff at St John Ambulance led the service model to evolve in several significant ways, including developing:
a programme informed by what young people find interesting and relevant, using data on the prevalence of particular health incidents
a co-delivery model which balances the benefits of young volunteers training their peers around violence and mental health
a wider network structure to generate more interest for the programme, acknowledging that shorter-term interaction is more appealing and that Young Responders themselves require a higher ratio of paid voluntary staff to support them
We will continue to test, learn and improve the service model throughout 2022, working with an independent evaluation provider to give us insights into potential modifications that we can make in real time.
Undoubtedly, this process is a whole new way of thinking for us – but as we learn more about how to do it well, what works and what doesn't, I can see that it is very much the future if we want to reach and contribute to communities beyond our traditional audiences.
Rachael Parkes is the Young Responders Project Manager at St John Ambulance.
Images courtesy of St John Ambulance
Thanks for reading Pioneers Post. As an entrepreneur or investor yourself, you'll know that producing quality work doesn't come free. We rely on our subscribers to sustain our journalism – so if you think it's worth having an independent, specialist media platform that covers social enterprise stories, please consider subscribing. You'll also be buying social: Pioneers Post is a social enterprise itself, reinvesting all our profits into helping you do good business, better.