Five ways foundations can start investing in climate action
Philanthropy is uniquely placed to drive change, thanks to its reach, resources and independence. But for many foundations, the hardest part about climate action is knowing where to begin. Expert tips from Philea and Active Philanthropy.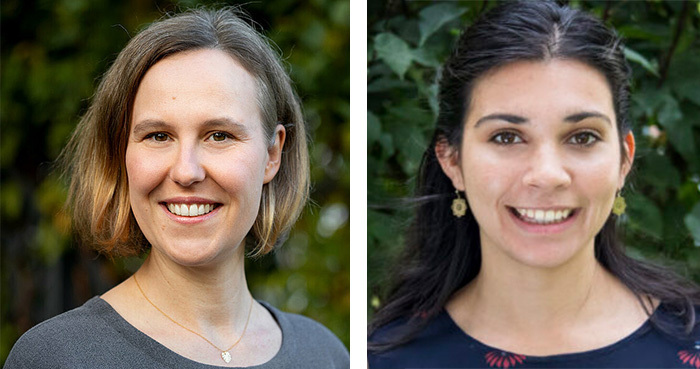 At the first ever Philea Forum last month, Rob Hopkins, co-founder of the Transition Network and author of 'From what is to what if' took us time travelling to 2032. He asked the audience, primarily representatives of philanthropy from across Europe, to imagine what the future would look like, sound like, feel like, smell like if we did everything in our power to mitigate climate change. He challenged us, as changemakers, to imagine what if… What if we were successful in unlocking the transformations we desperately need?
The climate crisis is daunting: it touches all areas of our lives. We need to achieve far-reaching changes to policies and behaviours at unprecedented speed and scale. But, what if, as a community that works for social good, we dared to imagine that we will succeed? What if we could harness the imagination and creativity of the impact community in the face of this pressing crisis?
Philanthropy's reach, resources and independence offer a unique potential to catalyse transformational changes in a way that is complementary to both businesses and governments. All aspects of philanthropy and social entrepreneurship are impacted by, and/or impact on, the climate crisis and, as such, it is an issue relevant to all philanthropies and the wider impact economy. For many, though, getting started is the hardest part – here are our five tips.
1.  Educate yourself on the scope of the climate crisis and what the sector is already doing
The good news is that you do not need to be an expert to take action. To understand where you can make the biggest difference but also to feel confident to convince others, however, it is essential to understand the drivers and the scope of the climate crisis as well as key scientific concepts such as tipping points or carbon budgets. To avoid getting lost in the weeds, look out for well-curated and action-oriented resources and learning opportunities specifically targeted at philanthropy professionals and impact investors.
Where to turn to?
2. Connect with like-minded peers
It will be very apparent to you that we need innovative, transformative and bold solutions and you may also have gotten a sense that climate anxiety and climate grief is increasing, not just among teenagers. The scale, urgency and complexity of the crisis is immense. This is the moment where it's key not to surrender to the feeling of powerlessness. How to best do this?
As American activist and communicator Mary Annaise Heglar puts it, "the most detrimental thing to climate action is this feeling that we're all in it alone". By connecting with like-minded peers, you can not only find out what is already happening in your sector and avoid reinventing the wheel, but also become part of a critical mass that can trigger positive social tipping points towards the new normal that we need. Research suggests that we only need 10% to 25% of a group to change societal norms. Being part of a bigger push will also help you feel more powerful and decrease the risk of getting caught up in a feeling of individual guilt.
Where to turn to?
3. Apply a climate lens to existing work
Over and over again we see funders and investors who want to become part of the solution but can't see the wood for the trees when it comes to deciding where to start. The positive side of the complexity of the climate crisis is that whatever cause has been your priority so far (whether that's health, education, disadvantaged groups or many others), chances are very high that there is a connection to climate change. This also means that as a funder or investor you can increase your impact by applying a climate lens to existing work. You know your own portfolio best: think through what these intersections mean for your work. This concept of intersectionality is increasingly getting picked up and there is already a number of encouraging case studies on funders and NGOs who are applying this lens to their work. 
Whatever cause has been your priority so far, chances are very high that there is a connection to climate change
Where to turn to?
4. Consider the impact of your investments
A growing movement of funders and social investors are (re)considering their investments as part of their capital for social good. In the UK alone, the largest 300 endowed charitable foundations have over £72bn in total assets. However, as recent research by the Impact Investing Institute states, the vast majority of these assets are invested in mainstream capital markets without consideration of their environmental and social impact. Many boards are still very hesitant to fundamentally change their endowment strategy. And in practice, a lack of transparency and the multitude of metrics and weighing of environmental impacts currently do not make it easy for them to identify sustainable or even climate-aligned investments. Analysis by Urgewald and Facing Finance found that, at present, less than 10% of German ESG retail funds are free from any controversial investments. Again, it can be very useful to hear others who are a step ahead, like the Esmée Fairbairn Foundation, share the challenges they faced and how they have overcome them.
Where to turn to:
5. Draw on your USPs and engage widely
Philanthropic organisations and impact investors have a spectrum of tools at their disposal: independent and flexible capital, plus reach, networks or even influence in business. It is crucial for climate action to be the norm, not the exception. Speak to those within your organisation about why it is so important for you to take action and how you are uniquely placed to make a difference. Speak to your peers. Speak to the other stakeholders you work with. Engage with the people and organisations you support and consider how you can help them to climate-proof their work. Alone, the impact of our work is limited, but together we can create the real and urgent change we desperately need. 
Top image credit: Centre for Ageing Better
Thanks for reading Pioneers Post. As an entrepreneur or investor yourself, you'll know that producing quality work doesn't come free. We rely on our subscribers to sustain our journalism – so if you think it's worth having an independent, specialist media platform that covers social enterprise stories, please consider subscribing. You'll also be buying social: Pioneers Post is a social enterprise itself, reinvesting all our profits into helping you do good business, better.