Subtract, strategise and tell smart stories: three lessons for impact leaders seeking scale
How do you scale up your organisation to achieve more impact? To find out, the head of the UK's Responsible Finance spent a "mind-opening" week in Stanford, California – and returned with three key lessons.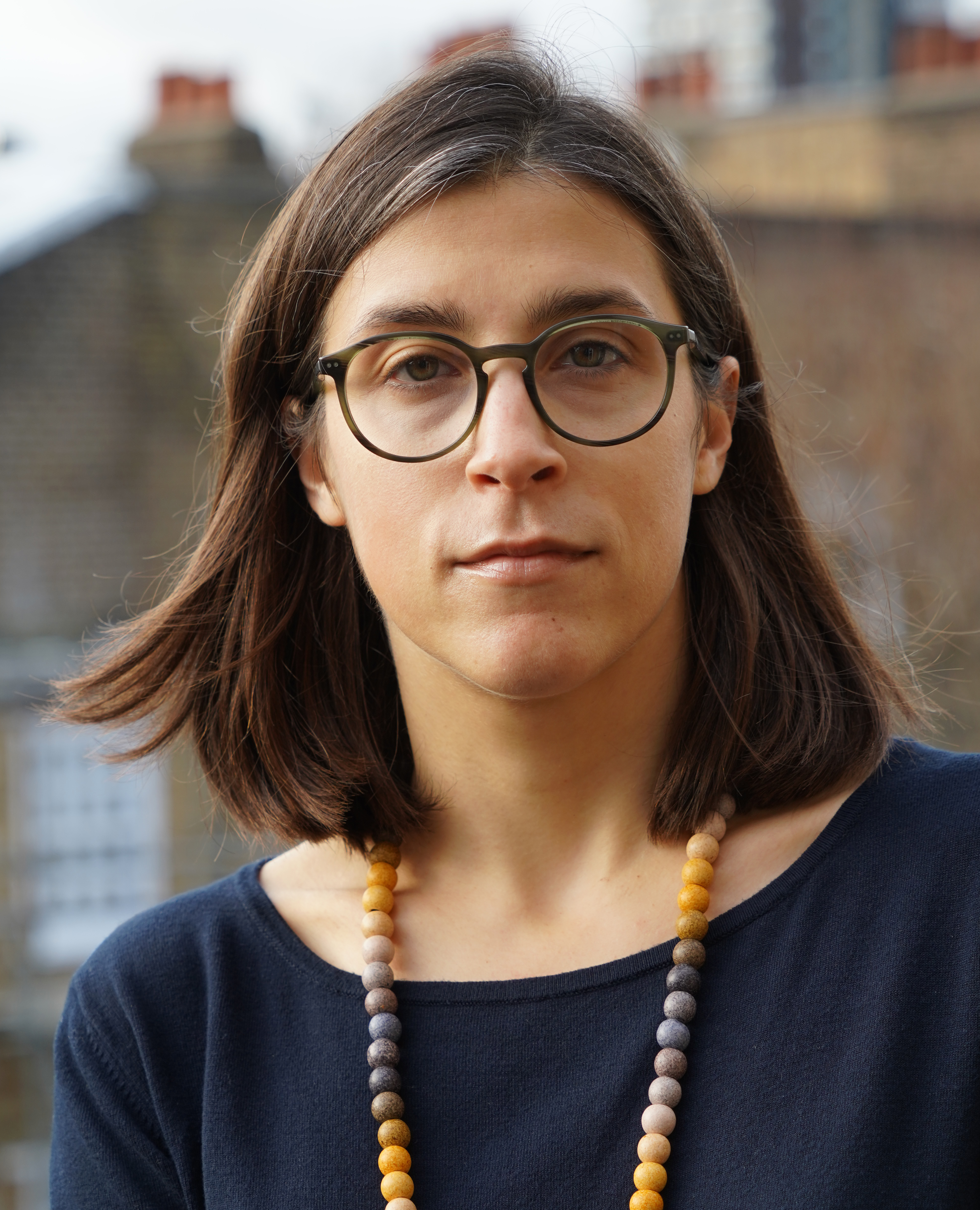 Scale is relevant to many of us in social enterprise. But as demand for many social enterprises' services reaches an all-time high, how do we deliver the same quality to a lot more people?
And by a lot, I mean 10 or 50 times more. In the nine years I have worked at Responsible Finance, our goal has been to 'scale up' the UK's community development finance institution (CDFI) sector. Our members – social enterprises which lend to people, other social enterprises and businesses unable to access finding elsewhere­ – have doubled their lending and customer numbers over this time. While this is certainly solid growth, it's nowhere near the increase that is needed to close the well-evidenced inequalities in access to finance.
A Paralympian, a music producer, a zero-waste store and a sustainable fashion company all grew their social enterprises thanks to CDFI finance. Our personal lending members help their customers to build financial resilience and avoid loan sharks. And one of the UK's largest offshore windfarms – alongside numerous community energy projects, never more necessary than today – have all been developed with loans and investment through the £200m-per-year CDFI sector.
High impact? Yes, but we'd need to go from tens of thousands of loans each year to millions, in the UK alone, to eradicate financial exclusion for all those customers with viable plans but without the finance they need. A persistent barrier for CDFIs, as for other social enterprises, is funding – not having enough of it to invest in bridging that gap.
Big picture ambition
Within the social sector there is incredible collaboration and desire to share learning. Over the years I have benefited from this and observed the journeys our individual member CDFIs have been on. But I wanted some more formal training.
I was fortunate to be able to attend an executive programme for non-profit leaders at Stanford's Graduate School of Business this summer. I spent a week on Stanford's idyllic campus, surrounded by leaders who are improving their communities across the world, and had thought-provoking conversations both in and outside of the classroom.
What would a CDFI need to look like to serve 10,000 enterprises or half a million people a year?
Much of the Stanford curriculum involved applying lessons and frameworks from scaling up in the for-profit sector to the non-profit sector. A professor gave the example of a former student who coded the architecture for Facebook to launch in new languages in Europe. It was a story about building the systems for ambitious scale. Coping with limited funding, social enterprises often choose to replicate or grow incrementally (for instance, by adding one new member of staff) rather than planning for the big picture (for example, what would a CDFI need to look like to serve 10,000 enterprises or half a million people a year?)
But non-profits and asset-locked social enterprises driven by social value, not by shareholder return, face unique challenges. We exist because there is a gap between what is needed and what the government and the commercial sector are doing. But, as another professor pointed out, are funders our customers or partners? What are they getting in return? I wonder: if we articulate and quantify our 'results' differently, will we find more potential partners who benefit from and pay for the solutions we're offering?
A formula for scale
None of this is easy, and at times running a social-purpose organisation can feel like spinning in a hamster wheel of short-term priorities. But the 18 classroom sessions and many hours (but not enough!) of discussions at Stanford made me take a step back.
Three lessons really stuck with me, and I hope they'll be useful to other leaders:
1. Strategy
A strategy is how you define your value and your competitive advantage. The truth is that social enterprises are often the only organisations providing a service to a particular group (a positional advantage). But to be able to attract or generate the resources needed in the longer term to have a significantly bigger impact, being the only one is not enough; the quality has to be exceptional (capability-based advantage). So a critical thing we, our teams and our boards can do is go to where the source of the issues are; spend time with our customers. That way we know what those capabilities need to become. Only then can we make our organisations world-leading at the services we provide.
A good strategy also needs to be actioned. This is inherently challenging to do and results in what another professor called 'the knowing-doing gap'. Our organisations exist to make change, so as social sector leaders I think we have a duty to our customers to close that gap. A lot of it comes down to creating the space to regularly reflect, measure, consult and prioritise. And a big one for me: don't be afraid to do something different.
2. Subtraction
In a sector where we are trying to help more and more people, it is challenging to think about what we should stop doing. A valuable concept that I want to keep coming back to is: what can we subtract to gain the capacity and ability to do more of what is important? I found it particularly powerful to think about removing bad friction (including psychological friction: a negative voice, a toxic stakeholder) and adding good friction (like planning rituals to determine whether a project is viable). Questions like 'how can we save a million hours?' are a good calibration for making sure we're focusing on the priorities we identified in our strategy and not only letting the urgent eclipse the important.
What can we subtract to gain the capacity and ability to do more of what is important?
3. Storytelling
At Responsible Finance we are obsessed with our customers' stories. These stories are CDFIs' greatest assets, and I believe this is true for the wider social sector as well. Every year CDFIs help more than 70,000 people change their lives. That's a lot of stories. And we have hundreds of storytellers: colleagues who work for our members who see first-hand how a small loan can make a big difference to an individual, a social enterprise or a small business. There are smart and effective ways of telling stories so that policymakers, funders and potential partners not only understand them but want those stories to be part of their impact too.
The key messages? Be intentional about what your story is trying to say, keep it concise and plan relevant stories for different audiences.
Overall it was a mind-opening week. I learned how my peers had approached scale in their organisations; how to articulate and understand the barriers we face; and questions to ask when trying to break down those barriers. 
At Responsible Finance, our goal continues to be to scale up the CDFI sector so more social entrepreneurs, community business leaders and people get the right finance when they need it. I am aware that the tools that got us here aren't necessarily the same ones that will take us to the next level. To forge that path to scale, the takeaways described here will be invaluable, as will testing, iterating and learning from my creative and determined peers.
Theodora Hadjimichael is CEO of Repsonsible Finance.
Header image: Yasin El Ashrafi, the award-winning founder of recording studio and music education business HQ CAN (Creative Arts Network) in Leicester, which has been supported by Key Fund, a Community Development Finance Institution and Responsible Finance member (photo courtesy of Responsible Finance).
Thanks for reading our stories. As an entrepreneur or investor yourself, you'll know that producing quality work doesn't come free. We rely on our subscribers to sustain our journalism – so if you think it's worth having an independent, specialist media platform that covers social enterprise stories, please consider subscribing. You'll also be buying social: Pioneers Post is a social enterprise itself, reinvesting all our profits into helping you do good business, better.