How to: fix recycling systems through behaviour change
Recycling programmes that focus only on operations will fail if we ignore the cultures, beliefs and needs of the people expected to use them. Three key lessons on opening people's hearts and minds, from the behaviour change lead at environmental NGO Delterra.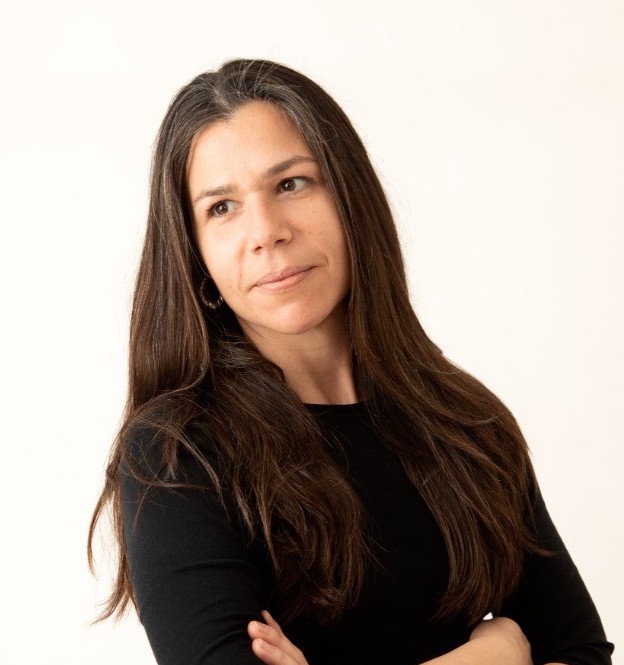 Each year, the world's cities generate over two billion tonnes of waste. Much of it is landfilled, dumped or burned. This waste accounts for a fifth of methane emissions – a greenhouse gas 80 times more potent than CO2 in the short term.
With methane responsible for half of the global increase in temperature, reductions are critical in meeting the 1.5C target under the Paris Agreement. In fact, better waste management and recycling systems could cut emissions from the waste sector by 84%.
Improved waste management and recycling also brings numerous benefits to urban communities. Landfills are a health and environmental hazard, especially in the Global South, where they are often unregulated. Fixing broken recycling systems can result in the reduction of toxic smoke from all-too-common landfill fires, the elimination of chemical leaks and a reversal of local biodiversity loss.
To address rising emissions and help the many cities in desperate need of cost-effective ways of better managing their waste, we at Delterra – an environmental NGO founded by McKinsey & Company – have spent several years undertaking proofs-of-concept to redesign waste and recycling systems in Argentinean and Indonesian cities.
Better waste management and recycling systems could cut emissions from the waste sector by 84%
The programmes include solutions for organics – like food and garden refuse – that are driving waste's methane emissions. We are also seeking to create a circular economy by finding buyers for different materials, reducing what is sent to landfill and creating new markets and job opportunities for communities.
Opening hearts and minds: three stages
From this work, we have created a holistic approach to solving broken recycling systems that has behaviour change at its heart. When designing recycling programmes, municipalities often focus on operations and logistics. Although these are important, they won't work if the different cultures, beliefs, expectations and needs of the people expected to use them are not prioritised. Change is only possible if people's hearts and minds are open to it.
Our programmes have taught us that there are three stages to successfully scaling up behaviour change.
1. Understand
First, it's crucial to research and understand the local community. Investing in human-centered design research is fundamental to creating tailored solutions for the specific situation on the ground. This starts with conducting research into why people are failing to recycle and understanding the wider values that underpin their communities – essential for motivating behaviour change. 
For example, our team in the mid-sized Argentinean city of Olavarría discovered there was a real sense of local pride in being a modern city, which could be invoked to counteract cultural resistance to change.
This kind of research also allows an in-depth profile of key audiences. In Olavarría, it turned out that most non-recyclers were open to recycling and just in need of support. Residents disliked the practice of mixing all their waste together. Recycling sceptics were very much a minority. This finding enabled our team to focus limited funding on supporting willing participants, rather than trying to target a small group of unwilling recyclers.
2. Test
The next, and possibly most vital, stage is testing. This is how to identify what truly works and find alternatives to costly tactics that won't produce results.
Our work in Bali is a case in point. Despite being a famous holiday destination, the Indonesian island lacks the investment, infrastructure and systems needed to properly manage waste. Its landfills are struggling with an ever-growing pile of plastic and refuse, which is spilling into the environment and ocean.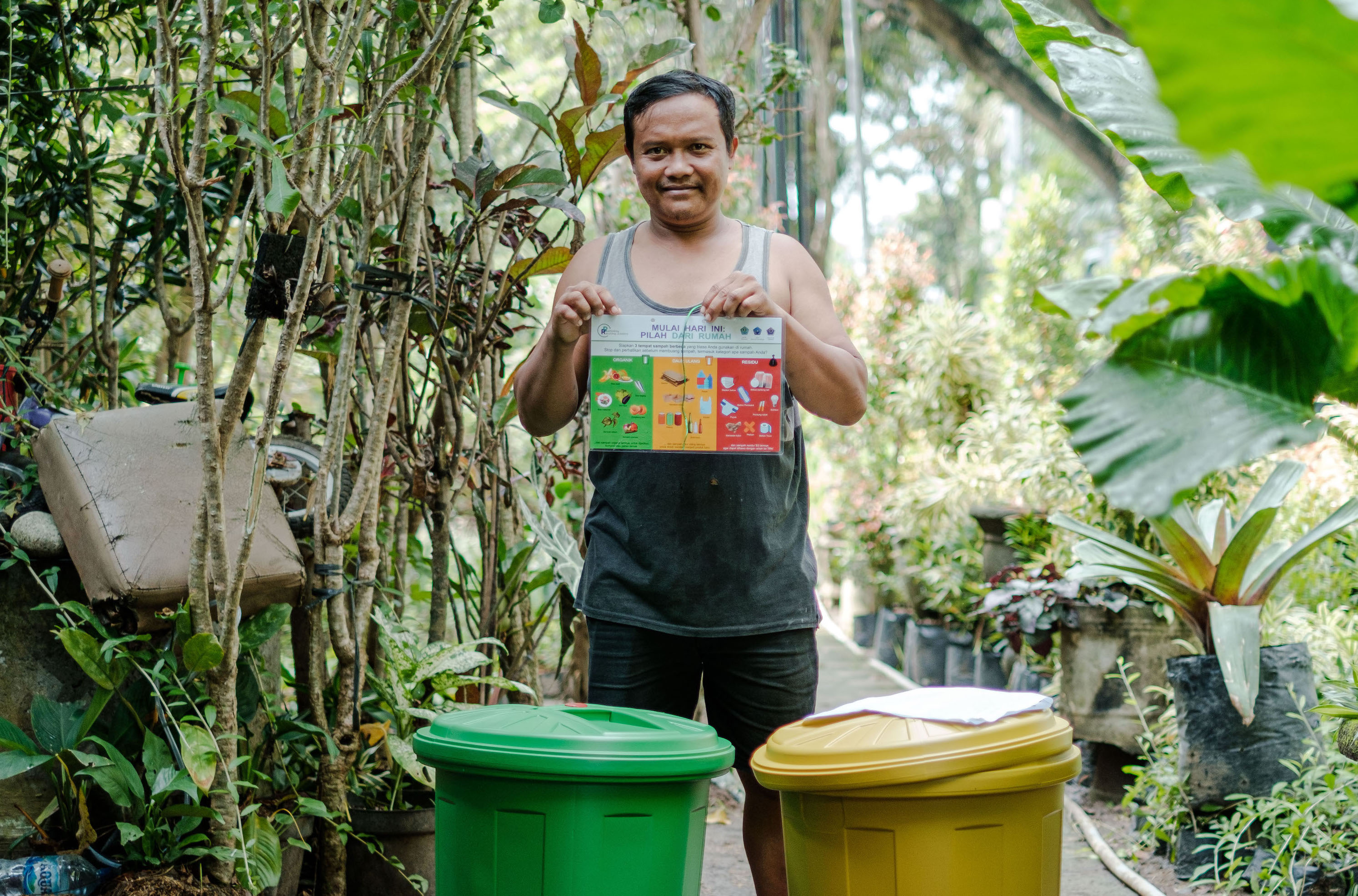 Above: a resident in Bali with Delterra cards that explain how to correctly separate waste, recyclables and organics (credit: Delterra) 
The fragmented nature of its local governance poses further complications. Each village, or 'desa', operates as an almost independent political structure – adhering to centuries-old hereditary practices. Bali has over 700 desas and each one runs its own waste and recycling system. The political environment means the consolidation of the desas into one, island-wide waste system isn't currently feasible.  
That's why we started testing our local programme with just six desas, to see if we could hone a viable waste and recycling system that could be rolled out across the island and then the country. 
In Olavarría we discovered a real sense of local pride in being a modern city, which could be invoked to counteract cultural resistance to change
3. Drip-feed
The third stage is all about drip-feeding information. To transition people to a new way of doing things, it works best to introduce changes incrementally, small steps at a time. People need different kinds of information and support at different stages of their adoption of a new habit. It's about taking them on a behavioural journey.
In Olavarría, our team discovered it worked best to introduce the idea of the change in waste collection service – and the resulting need to handle waste differently at home – several weeks before the new recycling and composting service began.
They dropped off 'starter kits' before speaking to residents. It was only later that they communicated with local people about new ways to store waste and the schedule of different waste collection days. This way, residents weren't overwhelmed with too much information at once. 
Unpredictable, but not impossible
By using these three stages of behaviour change, we've created highly successful waste management projects in numerous cities. Before we arrived in Olavarría, recycling rates were less than 1%. Today, among households with access to the new recycling and composting service, nearly 50% consistently separate their recyclables at home. Next year, collection services are going to become available to the city's entire population of 120,000. If we can replicate current results, Olavarría will have one of Latin America's highest recycling rates.
It's pointless trying to force people into change. It will only have the opposite effect
Similarly, in Bali, more than 60% of people participating in our programme now separate their waste for recycling – the highest in Indonesia and above the global average.
Although social change is messy and often unpredictable, our programme has succeeded in enabling people to adopt new environmental habits because it centres on behaviour change psychology. In the context of the escalating climate crisis, mass behaviour change is crucial – and not just when it comes to recycling and waste management. That's why we're now encouraging other organisations to follow our approach.
The key is to maintain an ethos of support and co-operation. It's pointless trying to force people into change. It will only have the opposite effect. It's all about providing a supportive learning environment, tailored specifically to a local community. That is how we can change – and save – the world.
Cecilia Sluga is behaviour change lead at Delterra.
Top image: A family in Denpasar, Bali, demonstrating separating waste, recycling and organics into new bins provided by Delterra (credit: Delterra)
Thanks for reading Pioneers Post. As an entrepreneur or investor yourself, you'll know that producing quality work doesn't come free. We rely on our subscribers to sustain our journalism – so if you think it's worth having an independent, specialist media platform that covers social enterprise stories, please consider subscribing. You'll also be buying social: Pioneers Post is a social enterprise itself, reinvesting all our profits into helping you do good business, better.