How to: find the right language to talk about disability
Talking about disability can be a very personal thing. But avoiding the topic entirely can leave disabled customers or employees feeling excluded and unable to access what they need. How can your organisation get it right? Top tips from Business Disability Forum.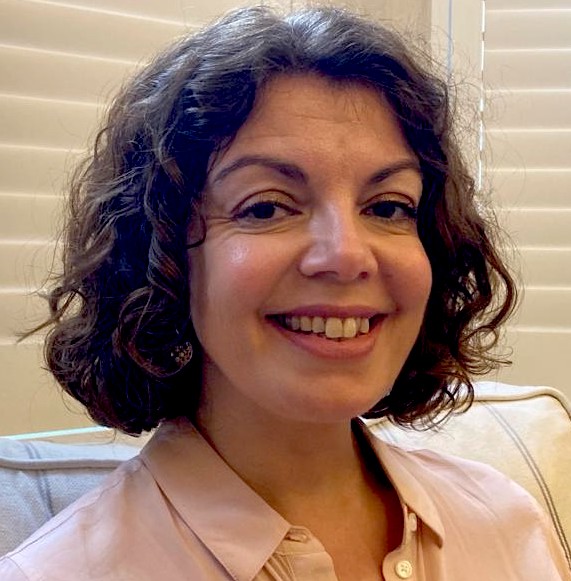 An estimated one in five people in the UK and 1.3bn people globally have a disability. So, if you're a social enterprise working in local communities, many of the people you serve and employ are likely to have a disability – even if you are not aware of it.
Despite disability being something that affects so many of us, it often remains a taboo subject. This is true even in organisations that are actively seeking to be inclusive in other ways but who may still think of disability as too difficult or too sensitive to discuss. Fear of using the 'wrong' language, causing offence, and cultural differences are all reasons why organisations may avoid conversations about disability both at an individual and organisational level.
But being silent on disability can prevent disabled people from being able to fully participate in everyday activities. It can leave people feeling excluded and mean that their needs as a customer or an employee are not met. At the same time, however, talking about disability can be a very personal thing. While one person with a long-term condition may identify with the term 'disabled' for example, another may not.
With so many challenges, how can your organisation get it right? Here are some of our top tips when it comes to finding the right language:
Consult with disabled colleagues, customers and clients to find the language that works. Language which works in one situation may not work in another. Don't make assumptions. Instead, ask and listen to the answer.
Focus on removing barriers. Having a disability is just one aspect of a who a person is. Try not to define someone by their disability. Often, it is not necessary or appropriate to mention a person's disability. Ask what you can do to make things easier for that person, rather than asking about their disability. "How can I help?" or "What do you need?" may be all that's needed to start a conversation. It is good practice to ask everyone if you can do anything differently to make things easier for them. Remember, everyone has preferences as a customer or employee, regardless of whether or not they have a disability.
Consider your audience. Generally, if communicating with a UK audience, then 'disabled people' is often preferred over 'people with disabilities'. 'Disabled people' recognises that people are 'disabled' by society's response to them or by their long-term condition. This is called identity-first language. If communicating with a global audience, then 'people with disabilities' is more widely used. This is called people-first language and emphasises the person over their disability.
Ask what you can do to make things easier for that person, rather than asking about their disability
Take into account cultural meaning. It is important to take this into consideration when translating any information into another language. Ask a native speaker if you are not sure.
Set a good example. Employees are more likely to feel comfortable talking about disability and to be aware of the needs of others if they see leaders and managers doing so. Senior leaders sharing their own experiences can be extremely powerful.
Use house style and language guides to promote the use of inclusive language. Give suggestions and guidance on terminology and phrases and have pre-prepared sections for use in certain communications, such as emails and reports Provide context as to why specific terms around disability are, or are not, used by your organisation. Explaining the reasoning is very important if you want people to understand the importance of language and to use the guide. (Here is an example based on language choice: In this report, we have chosen to use the terms 'disabled people' and 'disabled person'. This is called identity-first language and recognises that people are disabled by society's response to them. Some people may prefer to use different language to talk about disability. We understand and respect this.)
Publicise the resources you have available. Make it easy for colleagues to find and use your language resources. Regularly review the resources to make sure language discussed is still relevant and appropriate.
Take action when your organisation gets it wrong. We all get it wrong sometimes. It's what you do about it that's important. Discuss the matter with any individuals involved. Apologise and take responsibility for the mistake as soon as possible. Learn from what happened and take steps to prevent it from happening again, including reviewing staff training.
Above all, don't let the fear of getting it wrong stop you from having the conversation. Listening with the intent to learn and get it right will go a long way.
Find more tips and advice in Business Disability Forum's guide, produced with support from HSBC, 'Lost in translation: A global guide to the language of disability'. Further resources on inclusive communication are available in Business Disability Forum's Inclusive Communication Toolkit.
Diane Lightfoot is CEO of Business Disability Forum.
Top picture by Ryan Wallace on Unsplash
Thanks for reading our stories. As an entrepreneur or investor yourself, you'll know that producing quality work doesn't come free. We rely on our subscribers to sustain our journalism – so if you think it's worth having an independent, specialist media platform that covers social enterprise stories, please consider subscribing. You'll also be buying social: Pioneers Post is a social enterprise itself, reinvesting all our profits into helping you do good business, better.