When catalytic capital is critical: how impact entrepreneurs use grants to build 'bottom-up' blended finance
Research on catalytic capital tends to focus on what motivates the providers – but what about those receiving it? Bjoern Struewer and Jed Emerson share new insights on how entrepreneurs use grants to take strategic risks and finance growth as part of a blended approach.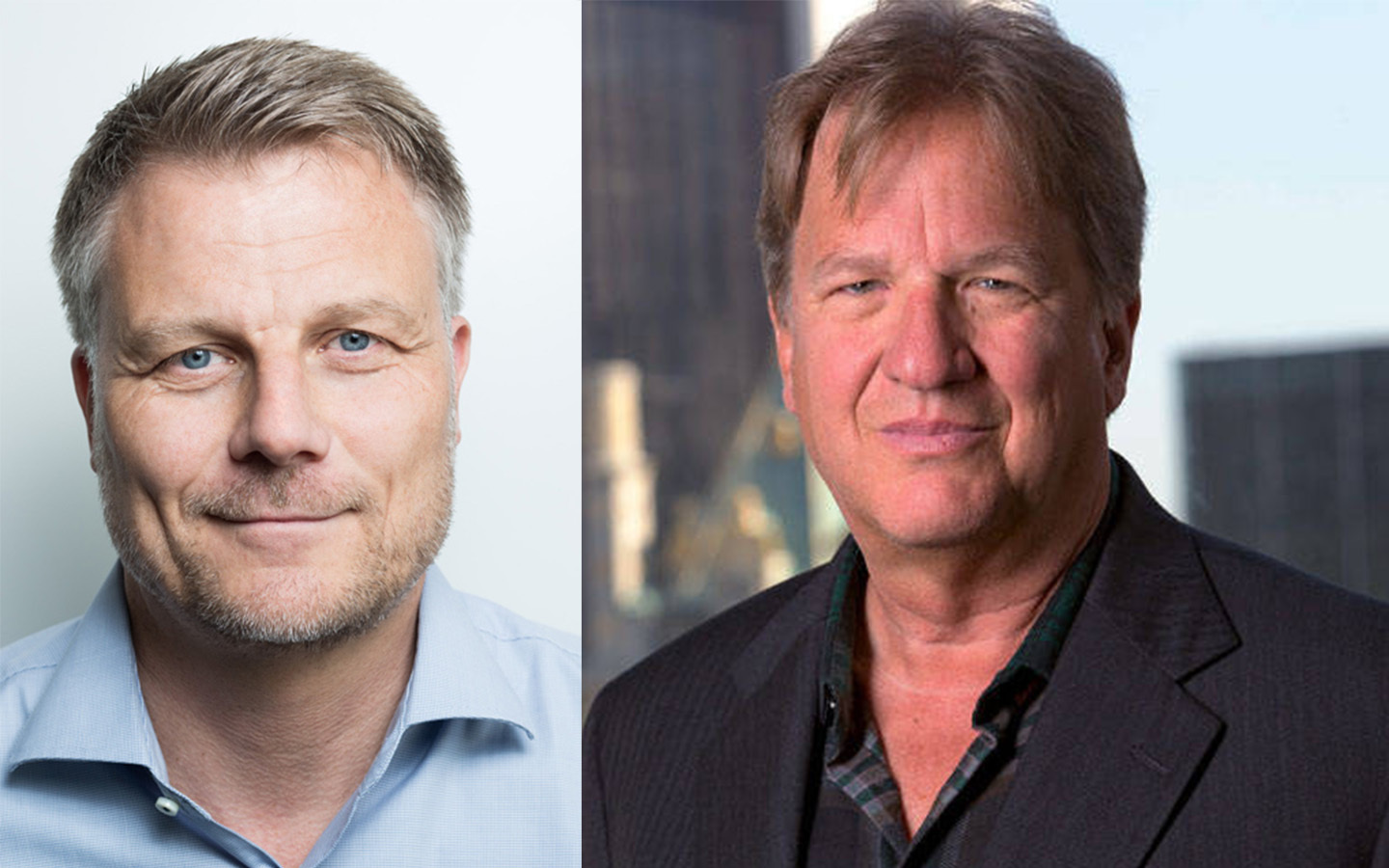 Catalytic capital is the type of impact finance that entrepreneurs value most: it offers flexible terms and may be used to attract additional capital from third parties. It enables disproportionate risk or concessionary returns, longer time horizons for investment, and more innovative financing structures. Accordingly, entrepreneurs view catalytic capital as the most crucial part of any blended finance transaction. And it can also be valuable as a standalone type of finance.
Yet the providers of catalytic capital are still undecided about the role of grants. As catalytic capital is often seen as a form of investment capital, grants have been historically excluded from this toolbox. But can they be viable tools, too, if we ask the recipients themselves, the entrepreneurs?
Catalytic or blended?
Catalytic capital is investment capital that is patient, risk-tolerant, concessionary and flexible. It aims to support impact-driven enterprises and organisations that lack access to capital on suitable terms through the conventional marketplace.
(Source: Catalytic Capital Consortium)
Blended finance is the use of catalytic capital from public or philanthropic sources to increase private sector investment in sustainable development. It's a structuring approach that allows organisations with different objectives to invest alongside each other while achieving their own objectives (whether financial return, social impact, or a blend of both).
(Source: Convergence)
So far, much of the attention in impact finance focuses on the allocators of capital – the impact investor, the public funder, the foundation executive. Most research aims to understand what motivates these actors to provide capital, which metrics and understandings of performance are most relevant to them, and which approaches resonate most with the goals that these capital providers seek to achieve.
Left largely to the side: the entrepreneurs. But how might they benefit from recent developments in this field? And which improvements would they like to see in the approaches of catalytic capital providers who support their efforts? We believe that impact can't be prioritised separately from the entrepreneurs to whom impact capital is deployed. Therefore, the Initiative for Blended Finance at the University of Zurich, the Bertha Centre for Social Innovation at University of Cape Town and Roots of Impact recently conducted research with support from the Catalytic Capital Consortium (C3) focusing on the entrepreneurs as the end users of catalytic capital. By asking "What's in it for the entrepreneur?", our goal was to learn what value they find in such structures and how these structures might be improved. Put differently:
Does catalytic capital deliver on its promise?
Does it, in fact, catalyse?
And what exactly makes it useful to help entrepreneurs deliver on their mission?
What counts: not "just" good financing terms
We held in-depth conversations with 26 experienced entrepreneurs from different sectors in Asia, Africa and Latin America, each of whom is driving positive change with their breakthrough innovations. In the process, we learned much more than just their perspectives on catalytic capital and blended finance. It was fascinating to hear which type of capital makes a real difference for entrepreneurs, how they blend it with other types of capital, and how these types compare with the capital providers' original goals for using them. We found that they value grants as long-term innovation support and as a critical element of a "bottom-up" blended finance strategy. And they can describe quite precisely what makes grants catalytic and valuable to them.
"I think the most critical part was especially with [X Foundation and Y Foundation], some of our institutional non-dilutive funders, …they thought about scalability."
Grants have a particular catalytic effect, namely when focusing on the businesses' long-term strategies for growth
Grants are often associated with distinct projects or goals, as opposed to strategic, long-term objectives. However, an important finding of our research is that grants, also referred to by entrepreneurs as non-dilutive capital, have a particular catalytic effect, namely when focusing on the businesses' long-term strategies and goals for growth. Entrepreneurs calling grants "non-dilutive capital" is noteworthy. This indicates that they view it as equivalent to equity, but without the dilutive effect on shareholders.
What seems to be completely missing from the typical statistics on blended finance is that many entrepreneurs use grants to raise additional capital. They are creating their own "bottom-up" blended finance solutions, so to speak, by blending grants and concessionary capital with investments from a range of impact investors, development finance institutions and foundations. Put differently: they have a holistic consideration of finance and practise various types of capital blending – both within a single round and over the financing life-cycle of the enterprise. The following quote from one of our interviewees illustrates how entrepreneurs discuss grants, investments and financing rounds in an integrated fashion:
"It's really hard to then separate the catalyst… the fact that we perform today, we're raising a lot more money. And future grants, actually, now that we've proved what it looks like to open a new office, it's no longer as risky, right? So now, [corporate foundation] catalytic funding can support us in improving our [impact measurement and management], which does have a lot of outlay early on. So it… very clearly sits in a risk thesis. But with a big catalysing effect, if we can prove the concept."
Experimenting and innovating at all stages
To summarise, entrepreneurs toggle back and forth between grants, investments, their relation to other types of capital and their business strategies. While most entrepreneurs view grants to be catalytic throughout the enterprise life-cycle, the context for their catalytic capabilities changes over time. Entrepreneurial perspectives of blending over time represent their attempts to merge the financing journey with the evolving commercial and impact goals of their businesses. They consider how this blending fits within the enterprise's growth, including geographic expansion and expansion of products and services. Also, impact entrepreneurs highlight that grants enable enterprises to continue experimenting and innovating at all stages, whether in the early stage, scaling stage or close to maturity. They emphasise that grants are the only capital they have to continuously fund risky experiments.
Entrepreneurs emphasise that grants are the only capital they have to continuously fund risky experiments
Our study led to numerous other findings relating to non-grant forms of capital. Financing terms are very important, but there are other factors that matter to entrepreneurs. They see a difference between capital that is "just" useful, and capital that is truly catalytic. Also, its concrete characteristics and the broader context affect how entrepreneurs experience catalytic capital.

Our study "What's in it for the entrepreneur? An entrepreneurial perspective of catalytic capital and blended finance" contributes a holistic consideration of capital that can make a difference for early- and growth-stage enterprises. In doing so, entrepreneurs connect the structure of finance raised to the broader context in which it can be catalytic. They consider capital most valuable when appropriate actions and terms are aligned with the right timing in the company's growth, the broader financing journey, and a partnership with investors/funders that support the entrepreneur. Such context is often considered secondary, but we make clear why all these components ultimately make capital catalytic, and whether it is useful or not.
We encourage everyone in the field to read carefully what the entrepreneurs have to say because they are the ones who make the difference. And for catalytic capital providers, please review our findings, draw your conclusions, and put these new insights into practice.
Bjoern Struewer is founder and CEO at Roots of Impact. Jed Emerson is chief impact officer at Alvarium Tiedemann | AlTi.
Header image by Warren Wong on Unsplash
Thanks for reading our stories. As an entrepreneur or investor yourself, you'll know that producing quality work doesn't come free. We rely on our subscribers to sustain our journalism – so if you think it's worth having an independent, specialist media platform that covers social enterprise stories, please consider subscribing. You'll also be buying social: Pioneers Post is a social enterprise itself, reinvesting all our profits into helping you do good business, better.