How to secure a corporate buyer: six steps for social enterprises
Landing a contract with a big company can be a game changer. But how do you find a motivated buyer – and then secure the deal? Insider tips from a procurement boss and a savvy social supplier.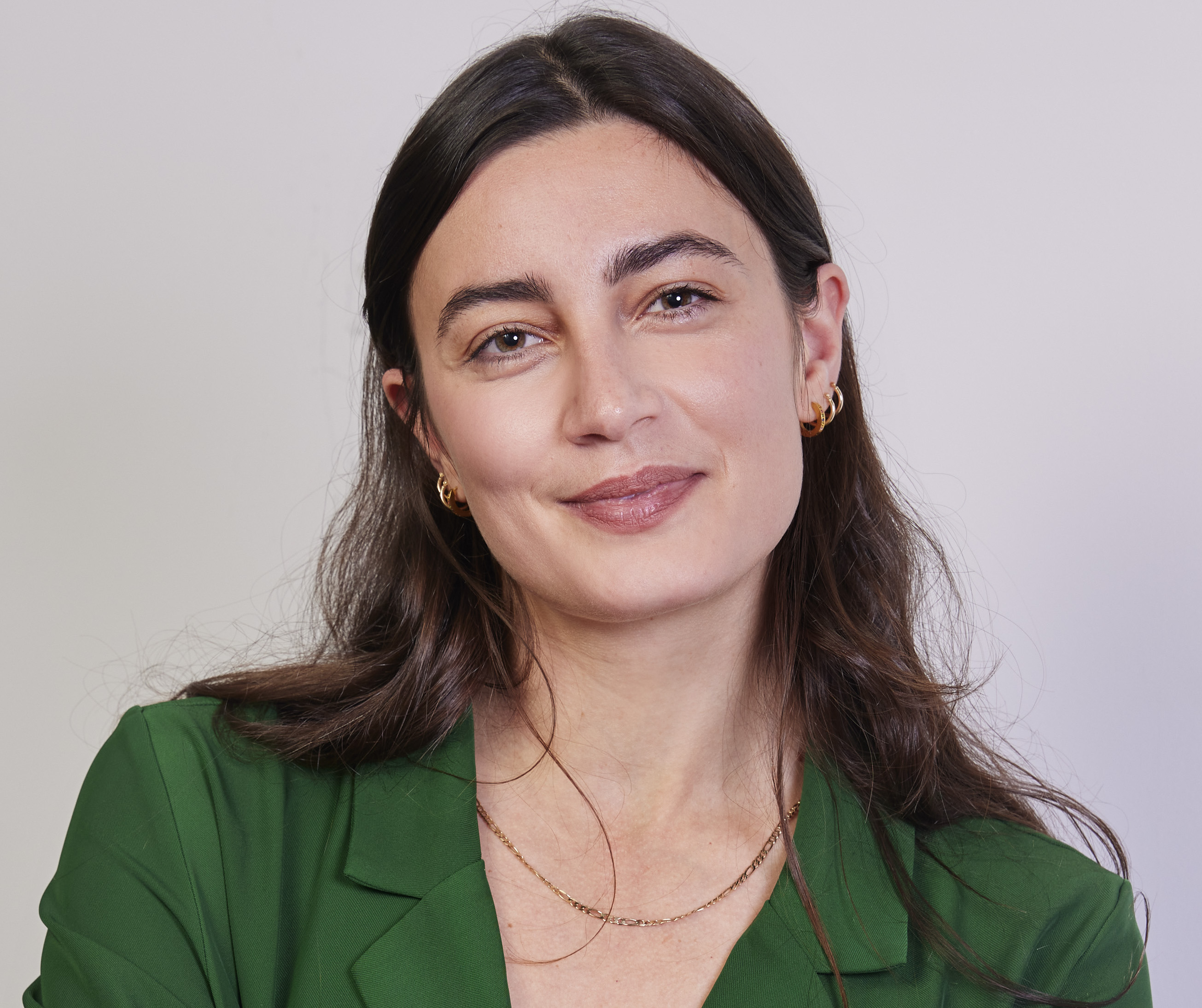 Landing sales with large corporates can be a daunting task for social businesses – but the reward can be incredibly lucrative. Thankfully, with ESG becoming a key part of company strategy, and legislation encouraging more focus on sustainability and social value, there is a lot more desire from the corporate world to buy from social enterprise suppliers. 
But the process of how a smaller enterprise actually gets contracted to supply a big firm is still fairly opaque to many social entrepreneurs. That's why we at social procurement specialist Supply Change invited John Hayes, head of supply chain services at Natwest Group, and Lucy Ferguson (pictured above), founder and director of film production company Mediorite, to share their insights in a recent webinar.
Natwest is a long-standing supporter of social enterprises, having provided £10m in loans through its charity lender, Social and Community Capital, and by championing social enterprises through the SE100 and WISE100 initiatives with Pioneers Post. Hayes is responsible for Natwest's £3.5bn of third-party spending, and in his role also focuses on increasing supplier diversity (including engaging more social enterprises) and creating a more sustainable supply chain. 
Mediorite is a leading social enterprise with a client base of global corporates and market-leading charities. Over the last 11 years, Ferguson has helped Mediorite land work from Wickes, Wates, the British Library and Legal & General. 
Here were their tips for social enterprises looking to sell to corporates. 
1. Identify interested buyers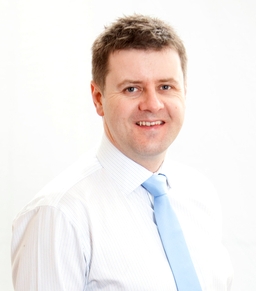 Make sure you approach motivated buyers. Corporates with a strategic objective to work with social suppliers are obviously going to be an easier sell than those who aren't taking that approach, Ferguson explained. "Until they've identified that they have a need, it's very hard to have any reasonable conversations."
Look into the details of a company's strategy to see if you would be a good fit. For example, Natwest has set out its aims for working with suppliers, and has a new supplier charter, which can help prospective suppliers tell if their missions overlap, explained Hayes (pictured). "We have a clear strategy, which is to be purpose-led," he said.
2. Avoid cold-calling – use events and intermediaries to connect
Intermediaries and events are useful for making connections."Engaging through companies like Supply Change and MSDUK is helpful for you and helpful for us," said Hayes. "It gives us a narrow entryway into a group of suppliers rather than casting a net out. This helps us focus faster."
"Look at where your buyers are. Are they using Supply Change, Social Enterprise UK or attending events like the Social Procurement Festival? There are all kinds of events where you can find people to start to build a relationship with. Cold-calling or cold emailing has never worked for me," said Ferguson.
Look at where your buyers are. Cold-calling or cold emailing has never worked for me
3. Understand their pain points – and offer solutions
Ferguson encouraged attendees to find out what pains companies have, and then provide the answers. "What is the problem that they are trying to solve and how are you best placed to solve it? If their priorities are around environmental issues or impact locally to their HQ, how can you tailor your message and mirror what they want?"
A company's challenge can provide an opportunity, Hayes pointed out, especially if you find out more about the wider context. "A challenge for us is the focus on end-to-end sustainability but that is where social enterprise suppliers have an advantage," he said. For example, legislation requiring large corporates to report on the sustainability of supply chains means they may look to social suppliers.
4. Find allies at every level of the company
Talk to people at every level, rather than just the leadership. "Quite often what happens is something is progressing slowly and then goes from the bottom of the organisation to the top with almost nothing in between," said Hayes. "What I find is that doesn't create a long-term relationship between the two firms. Look at who your stakeholders are across the company. If you're not getting anywhere, assess who to go to next... sometimes it's not useful to go straight to a CEO."
Once you have your foot in the door you need to build on that, Ferguson pointed out. "Maybe you meet someone at an event. Then you've then got an ally within that company, maybe they're in ESG or procurement and they can help you figure out how to spread the word within that company." That's just the beginning, though: "You still have to get to the individual buyers at the company to help them understand why there's an advantage to buying from you. It's a multi-pronged attack."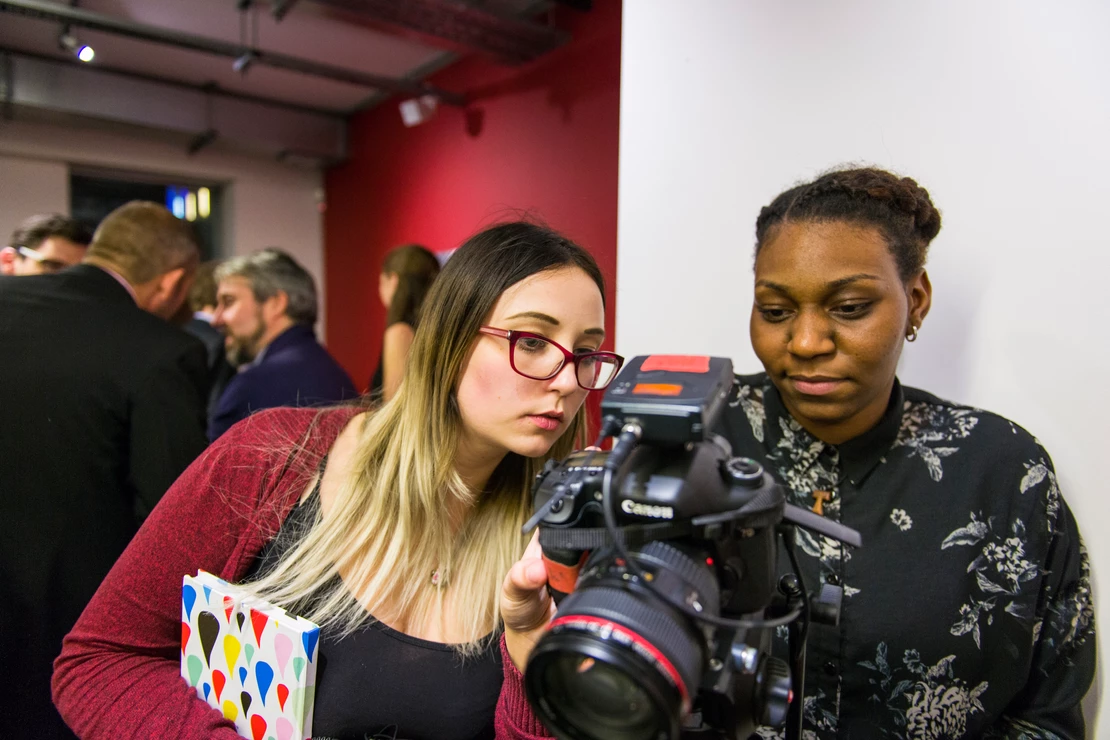 Above: Mediorite, which supports diverse young filmmakers, has large clients including Wickes, Wates, the British Library and Legal & General
5. Get organised – and be prepared to invest time
Corporates can have robust requirements of new suppliers. But investing in meeting these requirements can lead to more opportunities, Ferguson said. "It took about nine months and a lot of money to get through a big client's security compliance, but the advantage is that it is now easier for everyone across that company to buy from us."
Getting organised can make the procurement process smoother, Hayes advised. "Be prepared. Accounts information and things like that are always useful for us to fast-track through due diligence. We do need to know who we're working with and it's helpful to have that stuff already prepared for us."
Provide constructive feedback. We do, hand on heart, want to create a more diverse supply chain but we don't always have the answers
6. Listen, learn and help each other to improve
Both speakers highlighted the importance of learning from the other side. Ferguson told us: "Listen and learn to improve. Ask what else you can do and then show that you are taking that information on board. If you can listen to the advice you get and respond quickly then that is a really useful way to build a relationship."
Hayes encouraged suppliers to see their role as helping corporates that are still learning. "Provide constructive feedback. We do, hand on heart, want to create a more diverse supply chain but equally, we don't always have the answers. We're not perfect and it genuinely helps to understand what we can do differently."
Buyers and social suppliers can connect and learn more about social procurement at the online Social Procurement Festival by Supply Change on 29-30 March. Tickets are £25 for social enterprise suppliers. Top photo: courtesy of Mediorite; portrait of Aoise Keogan-Nooshabadi: Sarah Brick; John Hayes: courtesy of NatWest
Aoise Keogan-Nooshabadi is the co-founder and COO of Supply Change.
Thanks for reading Pioneers Post. As an entrepreneur or investor yourself, you'll know that producing quality work doesn't come free. We rely on our subscribers to sustain our journalism – so if you think it's worth having an independent, specialist media platform that covers social enterprise stories, please consider subscribing. You'll also be buying social: Pioneers Post is a social enterprise itself, reinvesting all our profits into helping you do good business, better.