Social Business Profile: Saving 9 – the first aid pioneers in Pakistan
"A stitch in time saves nine" is the ethos of a social enterprise that teaches life-saving skills in rural areas. Saving 9 is also leading the charge on mental health support – and has even created Pakistan's first female-led ambulance. What are the secrets of its success?

Around 45,000 people live in Pind Begwal, a village nestled just 26 km away from Islamabad, Pakistan's bustling capital. Until recently, they faced a dearth of healthcare facilities and qualified medical professionals. Even worse, there was no efficient ambulance service, leaving the community in a vulnerable position during emergencies.
To bridge these critical gaps, Saving 9 started providing essential medical training in 2017 to local men and women, transforming them into emergency medical personnel. It also acquired an ambulance — made possible through a donation — that now serves as a lifeline to connect villagers to facilities in the capital city.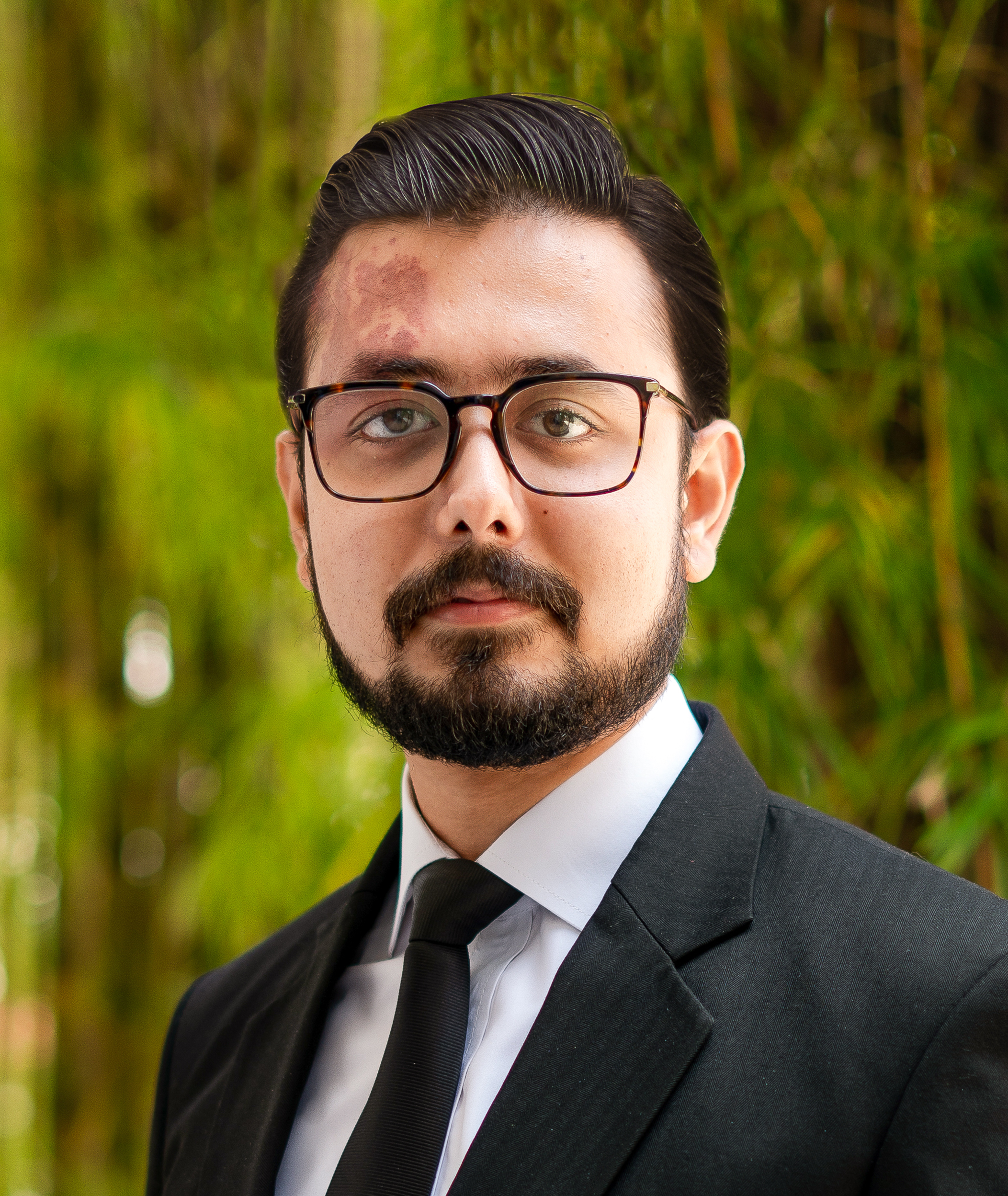 An incident where a male responder was reluctant to thoroughly examine a woman who had gone into labour made Saving 9 realise that cultural sensitivities must be accommodated; particularly in more conservative, rural environments women prefer to be treated by female responders. This led to the launch of Pakistan's first female-led ambulance service, which runs in addition to those led by male responders. To date, Saving 9 has saved more than 900 lives.
CEO Abdullah bin Abbas, who first joined the company as an intern in 2018, tells us about the "constant struggle" of business growth, battling bureaucracy – and creating what he says is Asia's first mental health ambulance.
Pioneers Post: How and why did your social enterprise begin?
Abdullah bin Abbas: Saving 9 was founded in 2017 by Usama Javed Mirza. He was a member of the LUMS Emergency Medical Services society which trained students as medical first responders. Following his return to Pakistan after the completion of his master's at Columbia University as a Fulbright scholar, Mirza started Saving 9. The name is derived from the phrase "A stitch in time, saves nine", emphasising the importance of prevention. In Pakistan, there is limited first aid training, and people often attempt to help during emergencies without proper knowledge, sometimes making the situation worse. Saving 9 aims to address this by providing first aid training through workshops in schools and rural areas. 
People often attempt to help during emergencies without proper knowledge, sometimes making the situation worse. Saving 9 aims to address this
PP: What does your social enterprise do? What are its aims, mission and vision?
AA: At Saving 9, we're dedicated to teaching life-saving skills through various projects. One initiative, Glucose Trail Diabetes Care solution, focused on telemedicine for rural diabetic patients. We trained 12 women as 'health care companions' in 2018, educating them about diabetes, lifestyle changes and using monitoring devices. These companions monitored patients' health, transmitting data through an app to an endocrinologist for recommendations. We also fostered a supportive ecosystem, organising meetups and connecting patients with grocers offering suitable dietary choices.
Maseeha, our flagship project, involved training three men and six women as Emergency Medical Personnel in Pind Begwal. It's a rural community of around 45,000 people near Islamabad. The village had limited healthcare infrastructure and all medical emergencies had to be transported an hour away to the main city on motorbikes or taxis. In one instance, a woman in labour had to be taken to the hospital on a motorcycle. 
To ensure prompt emergency response, we launched an ambulance service in 2017. This was made possible through a small donation from a compassionate lady who lost her son and generously contributed PKR 0.8m (around £2,000) to commemorate him. Realising the need to cater to the specific needs of female patients in the area, we swiftly trained women to launch Pakistan's first female-led ambulance and [emergency medical service] system. The project has now expanded to the neighbouring Tumair village.
We have also ventured into remote areas such as Shimshal valley in Gilgit-Baltistan. It takes around five hours to transport a patient to Hunza city via jeep. To address this, we conducted a two-week training programme, equipping teachers, students and community members with essential medical skills. 
PP: You work on mental health as well as physical health – how does this work?
AA: One of our initiatives, Sitaron ka Sahara, focused on the socio-emotional wellbeing of students in Pakistan, carried out in collaboration with the United States Institute for Peace. We addressed the issue of trauma experienced by students by conducting mental health training programmes in over 100 schools across Pakistan. We trained 275 teachers in basic psychological first aid and compassionate communication. We also highlighted the importance of mental health and countering misconceptions through a digital advocacy campaign that reached 3.5 million people.
We secured funding from Columbia University to launch Asia's first mental health ambulance in Islamabad and Rawalpindi. We have served 30 to 35 patients during the piloting phase of this Embrace project. Despite the absence of a regulatory authority for mental health services in Pakistan, we developed our own protocols and oversight committee to ensure safe and ethical operations. The ambulance service provides transportation and counselling support for individuals experiencing mental health emergencies.
PP: How did your business grow? Have you taken on any investment or grants to do this?
AA: Our business growth has been a constant struggle due to the nature of our non-profit services. We operate as a hybrid model with a private limited company and a foundation. Our non-profit work, such as the Maseeha project, requires significant funding for infrastructure, employees' salaries, ambulances and maintenance, which amounts to around PKR 0.6m to 0.7m per month. We constantly fundraise for this endeavour through Zakat funds, donations, and grants.
On the other hand, our for-profit aspect involves providing first aid training to the general public, schools and businesses, generating some funds. Additionally, our fellowship programme offers opportunities for university and college students to work with us in rural areas, helping them build their profiles.
Despite receiving a £60,000 grant from a benefactor in the UK last year, we continue to face financial challenges, as the funds fluctuate in the niche market of first aid training. As a result, we always need to stay proactive and apply for grants to sustain our operations.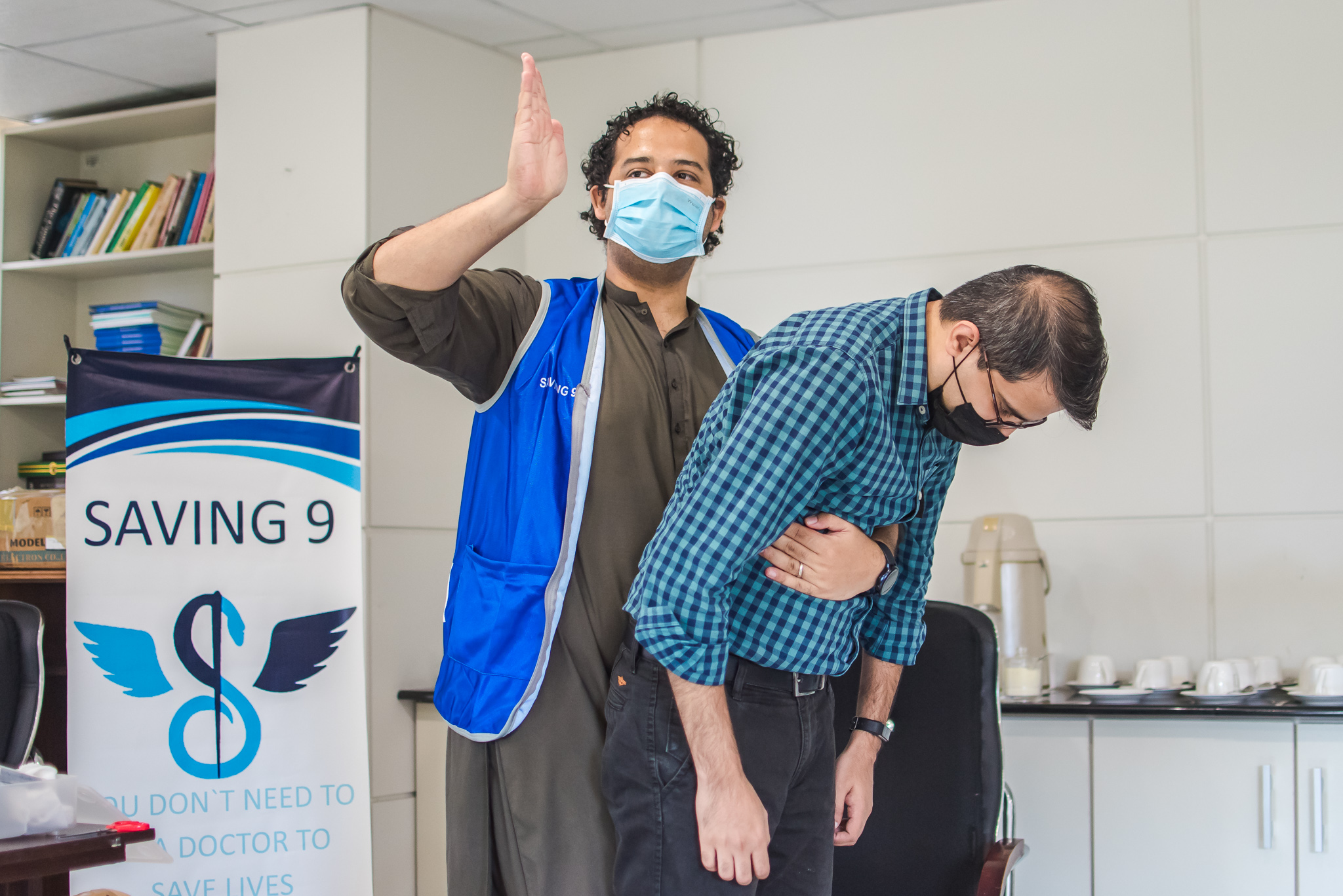 PP: What challenges did you face while growing the business and how did you get over them?
AA: We faced numerous challenges, especially in rural areas. Local people's reception and attitude towards our projects were a major hurdle. For instance, when we started Maseeha, many doubted its success and were reluctant to support us. We charged a symbolic amount of PKR 1,000-1,500 to cover ambulance fuel costs, while each emergency costs PKR 15,000-20,000 on average.
Patients' attitudes were also problematic in some projects, particularly in the Glucose Trail initiative. Some patients were not committed to changing their lifestyles or adhering to medication.
Dealing with public officials and obtaining space for our projects was challenging. Approaching local governments for support in the US Institute for Peace project proved difficult due to unreceptive ministries and bureaucracy in some provinces. The lack of government regulation presented significant obstacles in the Embrace project.
Ensuring cultural sensitivity and acceptance was crucial, especially when introducing Pakistan's first female-led ambulance in a conservative environment. 
Ensuring cultural sensitivity was crucial, especially when introducing Pakistan's first female-led ambulance in a conservative environment
PP: What achievements are you particularly proud of?
AA: I am proud of all the achievements because I was a fresh graduate [after a master's degree in public policy] with zero experience when I joined Saving 9 in 2018. One project that stands out and holds a special place in my heart is Maseeha, as it was my first project, and I was deeply involved in setting it up from the ground up.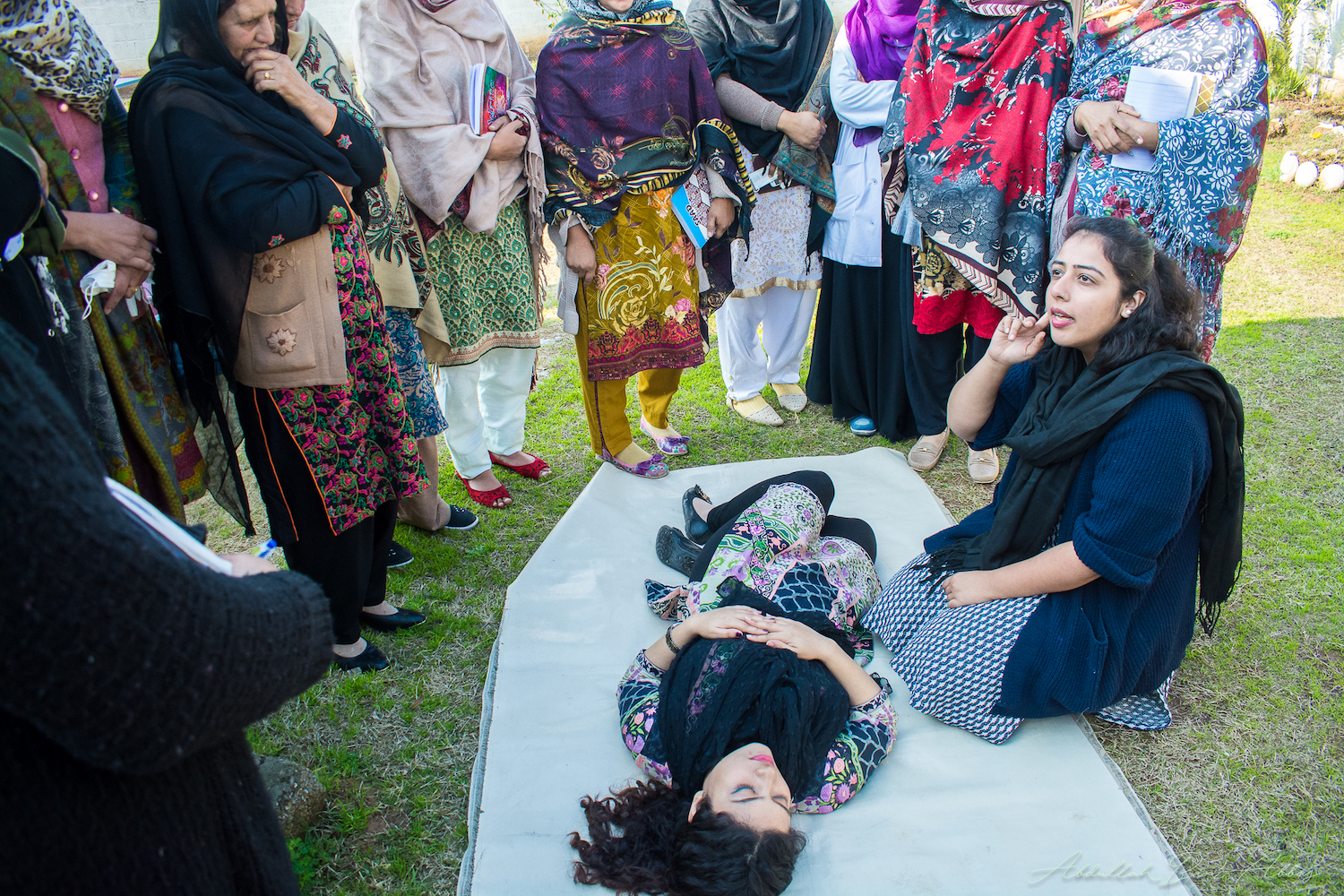 PP: What has been the key to your success?
AA: Persistence has been the key to our success so far. Whenever we encounter challenging situations, I take charge to find solutions. Whether as a project manager or now as CEO, I believe in continuously trying our best and having faith that things will eventually work out. People's prayers and blessings have also played a significant role in our journey.
PP: What are your plans for the future, both in the short and long term?
AA: In the short term, we plan to achieve financial sustainability for our non-profit work, which requires constant funding. We also aim to publicly launch the Embrace ambulance service and expand our fellowship programme.
In the long term, we want to advertise and expand the Embrace ambulance in rural areas to address mental health issues, where there is significant stigma preventing people from seeking help. We aim to bridge the discrepancy between the cases we receive from urban areas and the unreported cases in rural environments.

     Saving 9: fast facts
Year founded

 

2017

Legal structure

A private limited entity, plus a foundation to support the non-profit work

What it does

 

Teaches people emergency and preventative medical care; provides ambulance services in remote areas

Primary business market/audience

 

Rural communities; students

 

Business model

 

Income from providing first aid training; grants and donations

Notable investments secured

 

US$5,000 from Harvard University, US$25,000 from Columbia University, £60,000 from a UK donor, approximately US$75,000 from the US Institute for Peace, and PKR 0.8m from a private donor

Region 

Based in Islamabad, Pakistan; operates in rural regions nearby

Employees

 

20-25 people, including 15 emergency medical personnel

Key impact data

Since 2017, has saved over 950 lives and trained 1,500 people in first aid
All photos courtesy of Saving 9
Thanks for reading our stories. As an entrepreneur or investor yourself, you'll know that producing quality work doesn't come free. We rely on our subscribers to sustain our journalism – so if you think it's worth having an independent, specialist media platform that covers social enterprise stories, please consider subscribing. You'll also be buying social: Pioneers Post is a social enterprise itself, reinvesting all our profits into helping you do good business, better.