Can social finance meet social need?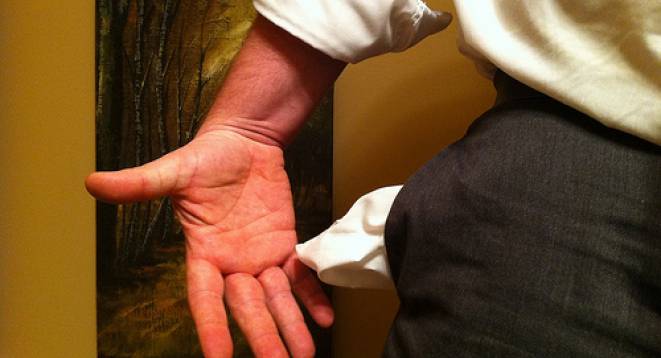 Following the launch of a new paper investigating the social finance landscape, Helen Heap, social investment manager at employment charity Tomorrow's People, questions whether currently available social finance models are fit for purpose to fund community based social enterprises.  
In a recent co-authored paper "Can Social Finance Meet Social Need?" Robbie Davison, director at
CanCook
and Helen Heap, social investment manager at employment charity Tomorrow's People, question whether currently available social finance models are fit for purpose to fund community-based social enterprises.  
There is an important and growing gap between the social enterprises that are looking to provide innovative solutions to meet social need and the funders who have the money to finance them. 
In the paper we suggest that the social finance market that is developing today, largely under the influence of Big Society Capital, is best suited to funding provision of standardised services by well-established organisations operating models that have often been proven or adapted in the public sector. These businesses are able to provide social investors with a reasonable degree of certainty that they will get their original capital back at the end of the investment term, along with regular payments of interest or financial return while the funds are made available to finance their activities. As the investors and businesses operating in this market often have a social purpose there may also be delivery of social impact in addition to the financial returns generated.     
Unfortunately, this kind of provision forms only a very small part of the overall market for services to meet social need. Furthermore, currently available forms of social finance are usually not suitable for funding the small, early-stage, community-based social enterprises that can provide the most innovative solutions to some of our most intractable social problems. This group is capable of generating substantial social value even before sustainable revenues are generated but the requirement to deliver financial returns from the outset means that the innovative solutions don't get off the ground and the social enterprises providing them are unable to develop into sustainable organisations.  
We suggest in the paper that a new type of funding is needed to build a social enterprise from its earliest stages in order to achieve long-term sustainability for the organisation. We call this builder finance. We also argue that grants have a crucial role to play in paying for ongoing service delivery for beneficiaries prior to revenue models being established and proven. Only if these enterprises are supported through a period in which they can develop products and services that meet social need in a financially viable way will they then be able to deliver both social and financial returns and take on the kind of funding that is currently provided by the social finance market.
We ask if there are any investors out there who are prepared to accept only social returns for an initial period with a high risk of capital loss, plus the prospect of sustained positive social and financial returns in the medium and long-term once the organisation achieves financial sustainability. 
The absence of genuine risk capital prepared to accept a period of social returns alone is the key gap in the social finance market that exists today. We urge the boards of The Big Society Trust and Big Society Capital to think more creatively and expansively about the important role that they can perform in supporting early stage social enterprises, and charities who are developing trading capabilities, in obtaining the right sort of capital. We would also like to see formation of The Big Society Foundation as soon as possible with a view to it working alongside the philanthropic sector in order to ensure that all parts of the market for social need have the opportunity to have their funding needs met. 
The paper is intended to challenge, but most importantly, to stimulate discussion and debate within the social finance market.  We are hoping to stir up a lively and important dialogue about social finance and its partnership with social enterprise.