What do you like? Great customer care is now a must-have for public services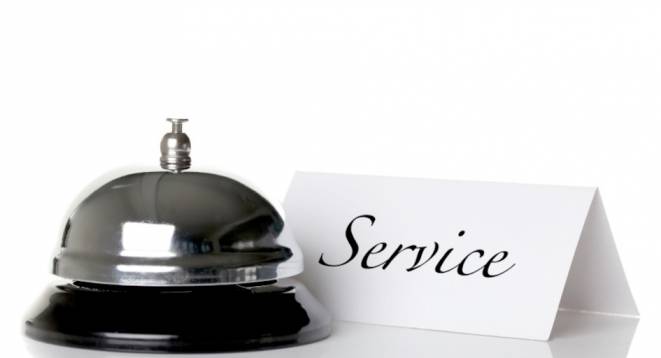 Andrew Laird of Mutual Ventures share some recent (and very mixed) personal experiences of customer service and suggests some tips for social enterprises.
In addition to excellent service quality, great customer care is becoming a 'must-have' of public services as service users are increasingly exposed to a choice of providers. This is proving to be quite a serious culture shock to many providers who are not used to being challenged by their service users – and for service users themselves who are often not used to being asked what they would like!
The quality of the interaction between the service provider and the service user is at the heart of this and can make the difference between an enjoyable and fulfilling experience and one than can cause more worry and angst than the problem you are trying to fix.
I have had some very mixed customer services experiences recently. We are in the process of moving house which is generally accepted as being a pretty stressful experience – particularly if there is a property sale and purchase involved. With our personal bank (a well-known, online bank), the level of customer care couldn't be higher. It's easy to speak to a friendly person who seems to be able to handle all of our queries and deal with all issues. They seem to really care about helping and I immediately feel that that we (the customer service agent and I) are on the same team!
My experience with the bank that is proving our mortgage couldn't have been more different – 20 minute queues on the phone only to get through to someone who doesn't have access to the right system are the norm. Our 'sales rep' left the company halfway through our application and the handover was botched so it took us a while to convince a series of semi-interested people that we had a live application at all. It eventually got sorted but it was all very time consuming and resulted in a firm commitment from us never to use the bank again.
The interesting thing is that the quality of the products that both banks were offering were pretty good (market leading in their respective fields) – but I know which one I would proactively recommend based solely on the customer care experience.
People have been more acutely aware of customer service in the private sector as you are generally paying for a service or product with money out of your own pocket. However, in an increasingly competitive public service environment where spending decisions are being pushed down towards the end user, public service providers need to appreciate the impact the interaction between their front-line staff and service users will have on their future success.
It all starts with happy and engaged staff. If staff are happy and engaged, great customer care can follow naturally. How can this be engendered? Trusting staff to use their professional judgement and giving them "freedom to act within clear guidelines" should be the mantra for all managers. These are some of the central messages of the Happy Manifesto written by Henry Stewart, which I would highly recommend to anyone.
There is also plenty of evidence to suggest that employees who feel they have ownership and influence over an organisation have high levels of enthusiasm and engagement. Take the staff at John Lewis, who have an ownership share in the organisation, and are regularly praised for their high levels of customer service.
A number of public service mutuals have grasped these ideals. Social adVentures, a public health mutual in Salford, has taken big steps to empower staff in terms of budgets and ability to use their professional judgement. The result is a service that not only listens and responds to its customers but actually involves them in the decision making process. Other public service mutuals such as Leading Lives, an adult social care mutual in Suffolk, and EPIC, a youth service in Kensington and Chelsea, are working hard to empower staff and to involve service users. These organisations are asking themselves (and their service users!) simple and practical questions like "what is the experience like for our service users and how can we improve it?"
This seems like an obvious question which should be regularly asked – but unfortunately it's not yet common practice within public services.
Andrew Laird is co-founder and director of Mutual Ventures.
The Pioneers Post Quick Guides to Public Sector Spin Outs and the Quick Guide to Public Service Mutuals were created in partnership with Mutual Ventures and law firm BWB.