Big businesses want to buy – so get out there and sell!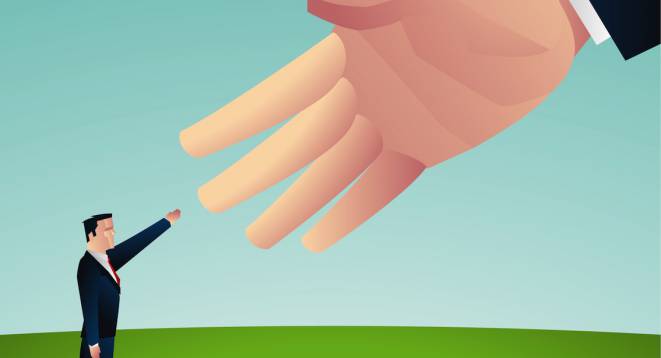 Wates Group, one of the UK's largest construction companies, has just launched the industry's first national brokerage service to help social enterprises trade with all of its sites in the UK – with the aim of spending £5 million with the sector by 2015. Charlie Wigglesworth, Head of Business at Social Enterprise UK, says now is the perfect time for social enterprises to develop their offering for private business.
In the past year there has been a major increase in interest amongst private businesses in buying from social enterprises. Companies are looking to deliver social value through their core business, simply procuring differently rather than creating expensive Corporate Social Responsibility programmes. While in many cases this is still more talked about than done, it's been hugely encouraging from Social Enterprise UK's perspective to see social enterprise on the agendas of heads of procurement from a wide variety of businesses. And the shift in thinking represents a golden opportunity for social enterprises.
There are numerous reasons behind this change; however, there have been three key drivers. First, there has been a shift in the rhetoric and behaviour of big business that is driven by Harvard Business School professor Michael Porter's highly influential concept of shared value, and the view that in the post credit crunch world businesses are only as strong as the communities and societies they represent. This view can be seen in the language of business leaders such as the CEO of Diageo Paul Walsh who said that "successful businesses must play a catalytic role, not only managing our own economic, social and environmental impact; but creating value for all our myriad of stakeholders in collaboration with others".
Second, there is the business imperative created by the Social Value Act. While some have questioned whether it has the teeth to drive real change, we have seen a dramatic response from big business. In the highly competitive world of public procurement, any area of differentiation is worthy of serious consideration and the desire to be a leader in social value has led businesses to look at their activities, including procurement, in a way they haven't before.  
Third, social enterprises themselves are proving they can be credible suppliers offering high quality goods and services at a competitive price. SEUK's latest State of Social Enterprise Survey published last month found that nearly half (49%) of social enterprises now trade with the private sector, up from 44% in the 2011 survey, as social enterprises continue to innovate and diversify into new markets.
One company who is undoubtedly ahead of the curve in this area is Wates, the construction group that has been trading with social enterprises since 2010. On 31st July they launched a new Social Enterprise Brokerage service in partnership with SEUK, the first of its kind in the construction industry, and a real opportunity for social enterprises to get into the supply chain of a private sector heavy-weight. Wates, who aim to spend £5m with social enterprises by 2015, have already been buying from a number of social enterprises for several years, including National Community Wood Recycling, Reds10 and Dusting Daisy.
Wates are not alone in this work. Deloitte have been buying from a number of their Social Innovation Pioneers and are looking to take social enterprise Wildhearts In Action into universities as part of their graduate recruitment programme. O2 have also begun to put pressure on their tier 1 supply chain to buy from social enterprises, as have RBS, PwC and Legal & General.
As these trailblazers tighten up their supply chains, it is becoming easier for the large number of businesses looking at this area to follow suit. For social enterprises, the market is growing rapidly and now is a perfect time to develop your offering for private business. Being easy to find, clear in your business proposal and social impact, and competitive on quality and price is then the key to successfully winning business. SEUK can support social enterprises through meet the buyer events and promote success through our Buy Social campaign so do get in touch if you have something to offer.