Should we unplug from tech for good?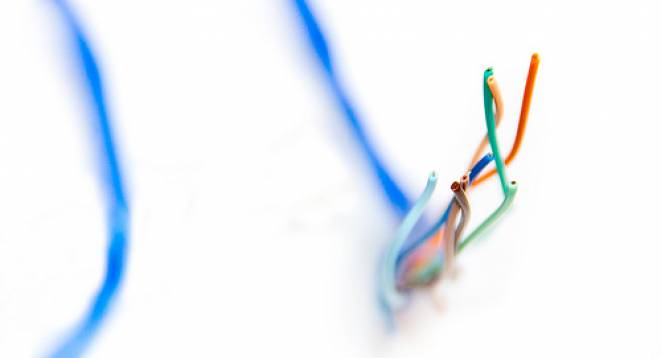 Tech for good increasingly commands the media spotlight in the social enterprise world. But, do we need a reminder to unplug from technology for our own good?
Pioneers Post spoke to Julie Ann White, founder of
Nature to Nurture
, and nominee for both the Inspirational Women of the Year and New Business of the Year Awards, about her initiative to re-connect children to the outdoors, the danger of iPhones and the Dalai Lama.  
What made you create Nature to Nurture?
 It started with an experiment. In 2010, I finished an Edgehill early years leadership degree. We were working with children in the smallest yard space in Liverpool. There were no trees, there was no grass, and no greenery and I wondered if we were damaging the children's wellbeing cooping them up in this space? We worked to counter this, taking the children out into open green spaces, equipping the setting with an array of resources and educating the staff about the importance of outdoor play. My findings concluded that we more than halved the children's sickness levels and improved wellbeing according to the Leuven Wellbeing Scale and our work was highly commended at the Nursery World Awards. 
I'd also been disabled up until this point with degenerative osteoarthritis in my right hip. I couldn't walk and it gave me a lot of thinking time to reevaluate my own life. I decided that I didn't want to work in management anymore, and fell in love with concept of
forest schools
. I spent time off work researching what I wanted Nature to Nurture to be.
For a long time I couldn't go out anywhere because walking was too painful. I know how much better I felt when I was learning to walk again. I felt so much better mentally being able to get out and walk in the woodlands. That process of learning to walk and getting outside again has absolutely driven me to push forward the Nature Movement and reflect on my own role as a mother. 
I noticed my daughter had developed a 'can't do' attitude. And, I had to look at why. I would often have to say to her, "I can't do this because it's too painful", or "We can't go to the park" because I couldn't physically go outside with her. We had to educate ourselves. When I was learning to walk we did that together, we learned to climb trees again together, I saw the difference in her as a child and me as a person and was then able to take that and bring it into the business. 
How does your personal journey manifest itself in the business?
A lot of the programs I run are engagement programs, parents come with their children from the age of 20 months, I run family sessions, birthday parties where parents and children can come and engage with each other and explore the woodlands. We get campfires going, we toast marshmallows, it's relaxed and a lot of fun. 
The venture is also a lot to do with giving children an alternative to electronic media and getting back to good, old-fashioned fun. When I was younger we'd go out on our bikes with a pack of jam butties in our back packs and not come back until dinner time. But the childhood experiences of younger generations increasingly involves outings with their parents, rather than days out and exploring by themselves.
This comes down to a number of things. There's a lot more traffic now, and the working patterns of parents have changed, parents are working long hours, and children are increasingly involved in holiday clubs and after school clubs. Kids don't get home at 3pm and go out and play. Then there's the fear of paedophilia and disappearing children that the media instills in us as parents. Children are also increasingly bubble wrapped thanks to the health and safety culture that means risk assessments have taken over in schools and put them off engaging children with a lot of outdoor activities. 
I have three hectares of woodland, and I'm using half at the moment. The kids have the freedom to go around the woodlands and play, and they know there's an adult supervising in the background. We work on emotional intelligence, to develop social skills and empathy, the things that a computer game can't give a child. The key areas of focus are self-awareness, self-regulation, self-motivation, social skills and empathy.
Do we need to ban iPhones?
I don't think we need to ban iPhones and computers but I do think we lose aspects of what it means to be human if we surround ourselves with too much technology.
I worry if children are not put in situations where they are freely allowed to play and explore it could be damaging. In 2007 UNICEF wrote a report about children's wellbeing across the 21 developed countries of the world. We were 20th on that list. Countries like Scandanavia, Finland and Norway who have a forest school approach to teaching and educating their children were the highest. What are we doing wrong? For me it's the lack of outdoor opportunities. So I work to make those opportunities available for parents and their children. I also have a global network of families that I interact with on
Facebook
, posting ideas for parents to get out and about with their children.
There's a quote from the Dalai Lama which sums up perfectly how I feel:
"Science and technology have contributed immensely to the overall development of humankind, to our material comfort and well being as well as to our understanding of the world we live in. But if we put to much emphasis on these endeavours, we are in danger of losing those aspects of human knowledge that contribute to the development of an honest and altruistic personality."  
Whether we subscribe to the philsophies of the Dalai Lama or not, intuitively we all know that it can't be good to stay indoors all the time. So, here are three science-backed reasons to go outside more: 
"Being outdoors, near the sea, on a warm, sunny weekend afternoon is the perfect spot for most. In fact, participants were found to be substantially happier outdoors in all natural environments than they were in urban environments."
2.
It can help mental focus and fatigue:
Researchers Rachael and Steven Kaplan
have been able to make a link between how nature can restore a person's attention and enable them to mentally focus for longer periods as well as being able to recover from mental fatigue. (Sachs & Vincenta, 2010)
3.
It can lower our blood pressure, pulse rate and stress levels: