What makes a spin-out success?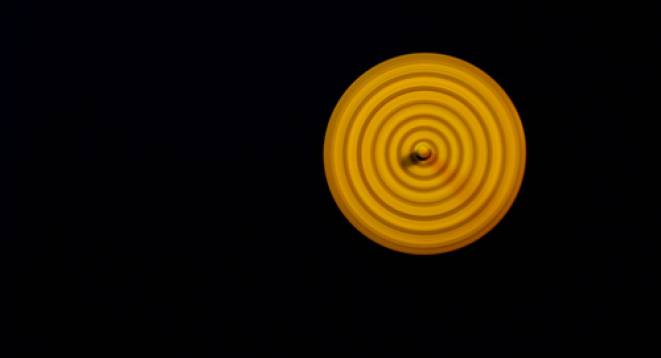 Simon Denny finds that employee-led public sector delivery organisations are growing and creating jobs, but finances are a top concern.
The development of the 'spin-out' sector that began in the late 1980s and early 1990s with the formation of new housing associations and new leisure trusts, has gathered pace over the last decade. This development has seen recent policy initiatives designed to encourage the spinning-out of public services from the health and social care sector (through the 'right to request' and 'right to provide' initiatives) and from the wider public sector (the mutuals pathfinder programme).
But what are we talking about when we refer to a spin-out? 
Professor Julian LeGrand, chair of the Cabinet Office's
mutuals taskforce
, identifies spin-outs as 'organisations which have left the public sector, ie spun-out, but continue to deliver public services and in which employee control plays a significant role in their operation'.
However, this definition allows for a wide range of organisational forms and trading models to be adopted by public services that leave the control of their parent authority. It is this definitional ambivalence, along with a lack of clear evidence from the spin-out sector that makes analyses of policy impact and public service reform difficult to undertake. 
This lack of data led the University of Northampton, in partnership with the
Transition Institute
, to design and carry out a survey that explored the current state of the spin-out sector today. This survey aimed to identify:
•
Organisational demographics.
•
Organisational structures and trading models.
•
The policy framework adopted in the spin-out.
•
Organisational perceptions of future challenges.
•
The suitability of existing commissioning frameworks.
The research targeted the 210 existing spin-out organisations in England (as of January 2013) of which 59 responded. The data analysis led to some interesting (and surprising) findings which included the following:
•
The spin-out sector is growing and creating jobs: Whilst the sector is relatively young, with an average organisational age of less than five years, it is growing. Spin-outs have created an average of 60 jobs per organisation since their inception.
•
Trading model and investment drive growth: The spin-outs that achieved the highest growth rates were those that traded directly with consumers and that had received investment finance (ie repayable finance) as opposed to grant subsidy.
•
Partial policy success: The sectorial growth of spin-outs is greatest where there have been aggressive policy-induced incentives for spinning-out (such as in the health and social care sectors). However, awareness of supportive policy frameworks remains low, with nearly half of the spin-outs surveyed following no specific policy framework in spinning-out.
•
Formalised consumer engagement is limited: Less than 15 per cent of the spin-out respondents had formalised structures that accommodated service beneficiaries at a board level. This potentially limits the input that clients can have in strategic decisions about their public services.
•
Future concerns: The greatest concerns for spin-out organisations going into the future remains access to finance and payment by results commissioning. This concern increases the smaller the organisation's turnover is.   
The data gathered in the research suggests that spin-outs can be a success for localised public services if they are delivered, structured and financed in the right way.
It also appears that while government policy initiatives are effective, their availability needs to be marketed more aggressively.
Additionally, greater incentives are also required to encourage spin-outs to formalise their partnerships with their client groups.
Finally, future commissioning and procurement processes need to take into account the often small size (in comparison to their private sector counterparts) of spin-out organisations.
As this survey was the first of its kind conducted in England, the data does not allow for longitudinal analysis. The survey also did not capture the impact that the spinning-out of services has on beneficiaries or what the growth in turnover/profit of the organisations had been. These are all important factors that require answers. This is something that the University of Northampton and the Transition Institute are committed to providing and is why we are about to launch our second annual 'State of the Spin-Out Sector Survey'. Watch this 'spin-out' space!
You can read the full report
here
.
Image: 'Spinning top' by Janet Ramsden