How to inspire action through social media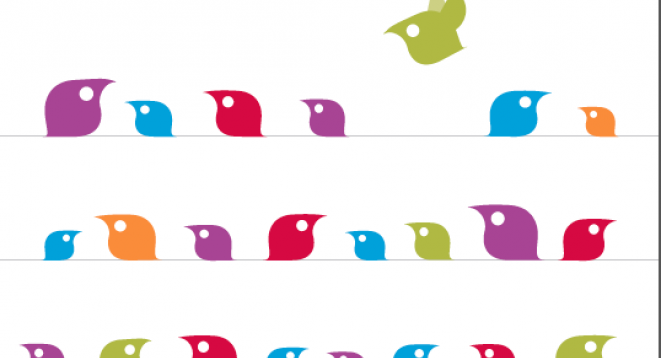 Simply setting up a Facebook page isn't enough to get you noticed in the social media world. Alissa Steiner and Richard Davis introduce a new, free guide to social media for social enterprises and charities.
Social media has become an increasingly pervasive and permanent fixture of communication for charities, NGOs and social enterprises. Not only are social media sites key channels through which people learn about charitable causes, online giving is growing every year. Many organisations of varying sizes and causes have already embraced social media and maintain a presence on Facebook, Twitter and Google+, among other channels.
But in order to truly harness the power of social media, simply setting up a page on these channels isn't enough. Now that social media usage amongst charities and the public is growing, it's increasingly important to create and curate content that engages stakeholders in a way that is meaningful and inspires action. Creating great social media content increases the visibility of an organisation on social media to both new and existing advocates, donors and fans. 
Social Misfits Media and Aegis Media have collaborated to publish Something to Tweet About, a free guide to creating great social media content. Designed to help organisations whose time and budget are often stretched very thin, the guide provides inspiration, advice and guidance on creating and distributing the kind of social media content that will help them inspire people to act on behalf of their cause.
The guide provides interviews with experts from Facebook, Google+, YouTube and JustGiving as well as in-depth analyses of great content examples by other charities. It also includes advice on creating engaging content with little to no budget available, and many takeaway tips including:
Find your own tone of voice - don't be afraid to experiment until you find your unique online identity. You need to have your own distinct and recognisable personality to get people to engage with you.
Exploit the power of storytelling – when it comes to social media content, storytelling and authenticity are more important than big budgets. Because of the nature of the media, a low-budget video or an Instagram photograph from an iPhone are enough to engage people, as long as they tell a true and compelling story.
Make it sharable – engagement on social media is not simply about getting people to watch or listen to your content. It's about getting them to share, like, re-tweet. Make sure all your digital assets have the necessary social media features that will make it easy for people to amplify your message.
Include a call to action – on social media people want to be part of the conversation. Make sure your content leaves the door open for them to post their thoughts, ideas or to directly contribute through a "donate" button!
Think multi-channel – while preserving your message and your brand identity across channels, your content should exploit the specific opportunities of different social media platforms. For example, always include visuals in Facebook posts or #hashtags on Twitter.
Leverage analytics– use your analytics to see where and when you're getting the most engagement to constantly track and refine your content strategy. Social media is all about learning-by-doing and even major commercial brands keep re-assessing their content production along the way.
Social media channels are fantastic spaces to connect with stakeholders and to rally people around your cause. But if you're not creating your own original content, you're unlikely to get out of social media all that it can offer. Take the time to develop ideas into content that engages your audience. 
"Good content is anything that encourages people to interact and share," Karla Geci says in one of the guide's five interviews. This interaction and sharing is, after all, what social media is all about. It's also what will help your content reach new audiences and help you achieve marketing and fundraising goals.
In order for social media content to be successful, it also needs to be distributed to the right audience, in the right way. "When you're creating and sharing content, it's important to consider where your audience will be when they consume it," says Ramya Raghavan of Google+. Think about what device someone might be using or where they might be when they see your content. Consider the entire social world of your target audience and where the content you're creating fits in, then build your posting strategy from there. It may take time – and occasionally money - to plan, create and distribute original social media content, but the effort will certainly be worth making.
Download Something to Tweet About here.