Foolproof pitching tips from an impact investor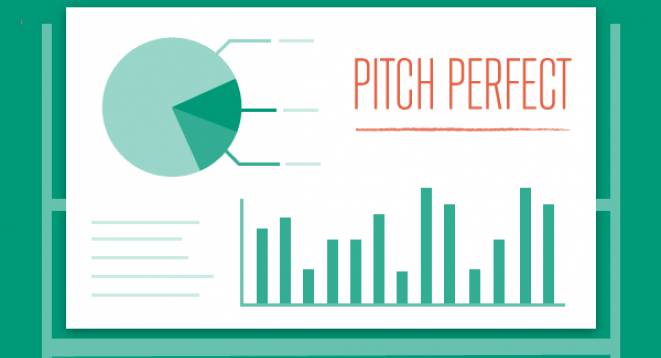 Entrepreneurs are notorious for skipping school to start businesses on the side, but the best social entrepreneurs do their homework says
Katie Mountain from Nesta's Impact Investment Team.
Raising early stage investment is difficult; there is no doubt about that. Only 5% of all business plans that are read by a venture capitalist lead to an invite to pitch, and only 1% go on to receive investment. For a start-up looking to raise money it's a scary statistic. 
It's still early days for the UK Impact Investment market so the success rates are not so well documented. But to get an idea, since we launched Nesta Impact Investments just over a year ago we have read hundreds of business plans and only a small percentage have met our interest 5% to be exact! 
So with only a 1-5% chance of securing investment and the pitch being your way in (no pressure!), 

what is it that will get you that all important investment? How do the best social enterprises pitch to a social investor? 
• They tell us about themselves. In early stage investments we are 

backing people to deliver on their plan. Some ventures we look at don't have a track record – but the founders will. What we're most interested in hearing about is you. 

Tell us about you and your co-founders upfront - don't leave this till the last slide – convince us you have the skills, the commitment and the vision to make this a success. 
• They keep it simple. Try to present your venture in a clear and concise way. Tell us in laymen's 

terms how it works, how it has an impact and how it will grow and make money. If we don't 

understand part of your description, it will ruin the flow of your presentation. The next step 

is for us to pitch the opportunity on your behalf to our investment committee - so make it easy for us. 
• They show the passion for what they're doing. If you're not excited by the opportunity, the 

chances are we won't be either. Grab our emotional attention, take us on a journey 

explaining and reinforcing the need for the product and why it will succeed and exist far into the future. You want us to be leaving the meeting wanting to write you a cheque. 
• They make it believable. You need to show us the upside to the opportunity, but it needs to 

be believable. If you tell us you have absolutely no competition, or in five years you will be making £1bn, we won't believe you and you will lose credibility. 
• They keep it short. Studies show the average concentration span is 20 minutes. Keep your pitch 

within this. This will ensure you both hold our attention and importantly it will leave us with enough time to ask questions and really understand you and your business. 
• They do their homework, know what the investor is looking for from an investment and tailor 

their pitch. As an impact investor we prioritize social impact, so we look for compelling 

pitches that convince us not only that an entrepreneur can create a thriving business, but 

also that he, or she, can address major social challenges and have a real and lasting impact on people's lives. 
Do all this, and hopefully your new venture will stand out from all the rest.
There are a barrage of top tips out there. Tell @PioneersPost how it is... Is getting social investment about doing your homework properly? What's the most concrete advice that has stuck in your head and really helped?