Why a certification that Ben and Jerry's and 900 businesses share could disrupt capitalism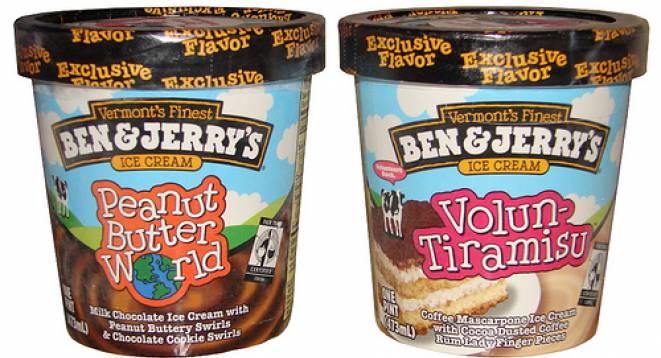 A major campaign launched today wants to see more businesses step up their game on social value. To date, 900 businesses, from Ben & Jerry's Ice Cream to microbreweries and cleaning supplies, have been certified with B Corporation status by the non-profit B-Lab, marking their emphasis on social and environmental objectives. 
Where B Corps are concerned, we're talking about changing the hard and fast rules of capitalism say Amanda Feldman and Charmian Love, from Volans. And though there's no quick fix for a broken system, the B Corp has a fair shot at a real breakthrough. 
Social entrepreneurs are no strangers to the view that the current form of capitalism is broken – and that there is an urgent need for new incentives and infrastructure that reward, rather than penalise, the long-term creation of social value.
The rise of the
B Corp
is a step in the right direction – a certification model for businesses designed to demonstrate that they are about more than just commercial returns.
What's exciting is that the B Corp model balances the many imperatives of business, so that it can push the values of social enterprise into the mainstream.
Its certification process balances traditional financial goals with social and environmental performance. So, it encourages ventures that highly value their social and environmental impact to go public about their commitments, while incentivising mainstream players to report on more than their financial bottom line.
This strategy has attracted large, multinational companies like Patagonia and Warby Parker to register as B Corps, demonstrating that large brands are ready deliver on a higher standard for business.
The B Corp model has a fair chance of catalysing further breakthroughs in capitalism. B Lab nimbly walks the line between profit and purpose, and its process of posting B Corp scores online is a key driver of accountability.
But let's be clear – changing our current system is going to be very tough, and B Corps have a way to go before they are a determining factor in our economies.
To date, there are only six B Corps here in the UK, though the movement is global across 29 countries – Afghanistan just certified its first B Corp. And the numbers are growing: there are 900 certified businesses, which range from Ben & Jerry's (ice cream) through to microbreweries and cleaning supplies.  
To help the UK play its part, and in the spirit of the New Year, here are our wishes for 2014:
1. Walk the Talk.  Every company that is on the record saying they have embedded social and environmental objectives in their business (and there are a fair few of these) should take the quick, free online assessment to see if they could become a B Corp – and how that might be done.
2. Improve the Walk. Since becoming certified as a B Corp, we've developed an action plan to improve our scores. For us, the B Corp status helps keep us focussed on optimising our processes and performance as a company. You can check out each company's progress on the B Corp site.
3. Let's List. Our good friend and advisor, Kelly Clark of the Tellus Mater Foundation, reminds us that the B Corp will be a true gamechanger only if it becomes relevant to mainstream capital markets. It would be great to see a publicly listed UK company certify as a B Corp in 2014.
4. C'mon Impact Investors. B Lab has done the hard work of developing the assessment tool. It's time for impact investors to encourage all the entrepreneurs they fund to certify as a condition of further investment.
5. Numbers Matter. The UK needs to play catch up. In 2014, we'd love to see the UK keep pace with Canada, where the country's hundredth B Corp was certified at the end of 2013.
So what next? Today, the 'B the Change' campaign (#BtheChange) launches -- and to celebrate we will be tucking in with some B Corp Ben & Jerry's ice cream. Grab a spoonful, and tweet with #breakthroughbcorp what company you think would activate a breakthrough in the wider economic system were it to become a B Corp.
CocaCola? Nestle? Apple?
If you want to learn more, come on out to our 'Breakthrough Breakfast' on February 27th on the topic of B Corps. Email charmian@volans.com for more info.