Why mobile banking needs a social purpose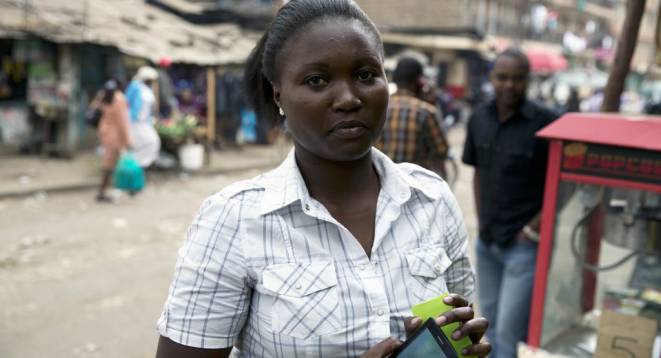 Mobile banking has been a smash success in developing countries. T.J. Cook, CEO of Causelabs makes the case that a dash of social entrepreneurship could make it a much better tool for addressing social and ecomonic challenges
Mobile banking, which blossomed in Kenya after the 2007 launch of M-Pesa or "mobile money," is awesome for avoiding the logistical pitfalls of cash. It is harder to steal, instantly transferable, and accessible, but it is not awesome in creating a financially literate populace. In response, community activists, technologists and other thinkers are starting to push the mobile device beyond basic banking functions toward financial inclusion tools that increase financial literacy and improve people's habits, like encouraging saving.
Mobile Banking Helps Undeveloped Countries Leapfrog Their Developed Counterparts
Mobile banking first appeared in the Philippines in 2001 when mobile operators Globe and Smart introduced domestic payment plans that enabled the sending and receiving of money via text. Soon, other countries in Africa, Latin America, Asia and the Middle East, had their own basic mobile banking solutions that completely skipped the need for the large networks of bank storefronts of most developed countries. Jump to today and there are technology opportunities inherent in mobile apps that can serve just about every area of life - health, education, finances, safety. In her recently released Blueprint 2014 annual philanthropy and social economy forecast, philanthropy expert and academic Lucy Bernholz, describes an "explosion of interest in using mobile, location-enabled applications to facilitate interaction as between people and places, citizens and governments."
According to research firm
Berg Insight Globally
, the number of mobile banking users is expected to surge more than sixteenfold, to 894 million by 2015 from 55 million in 2009. Social entrepreneurs, functioning under the belief that everyone should benefit from emerging technologies, see opportunities in that growth to use rapid technology prototyping techniques to take mobile tools beyond the basic banking functions of sending and receiving cash to effect major social change.
Here are two examples:
- In India, where the poor and largely "un-banked" population now have access to fast, inexpensive and easy banking transactions through their mobile devices, Aadhaar "foundation" in Hindi) has been issuing 12-digit individual identification numbers that make it possible for Indians to verify their identity and address at any time, anywhere in the country. The ID is made through an individual's biometric data, including photograph, iris scans and fingerprints, and for many provides a means of identification where one previously didn't exist. The ID also helps individuals receive automatic wages and welfare payments, among other transactions.
- In the urban school setting in the United States,
Moneythink
, a financial mentorship program for low-income high schoolers, is partnering with our firm,
CauseLabs
, to combine our rapid technology solutions expertise with the human-centered design talents of IDEO.org to create Moneythink Mobile. The mobile app will extend Moneythink's successful financial education mentorship model outside the classroom and into the hands of its students through their mobile devices. Features will include challenges and mentorship support to encourage smart financial choices anytime, anywhere.
Effective Mobile Solutions Designed and Tested With Community Input
It often isn't feasible, however, to take a mobile technology breakthrough from one community and transfer it to another. In countries like Africa, technology needs to flex to meet the local population's cultural norms and needs. This is the case in Kenya, where our team joined with IDEO.org to help Financial Sector Deepening (FSD) Kenya and mobile technology company Orange, the wireless unit of France Télécom, take mobile banking beyond cash transactions to improve financial literacy.
In the FSD/Orange project, the team used human-centered design principles to take into account Kenyans' social traditions involving money, and applied these learnings to the development of mobile tools to encourage a more organized approach to saving. ​
Before we arrived in Kenya for field research, our team devised several key ideas to explore. One idea was to offer a new product that allowed users to "stash" money away digitally and have it protected by several different barriers. Based on knowledge of cultural norms, these barriers including time delays that encouraged users to think twice about spending money and added settings that required family members to authorize the user to pull money from savings.
The fieldwork resulted in a final proposal: that a key set of new products be built and deployed through carrier partner Orange. The simple-but-powerful mobile technology tools allow users to set savings goals and easily move money from a standard mobile account into a savings account, which compels higher levels of savings across the community and effects large-scale change.
Rapid Prototyping Sparks Solutions for Greater Social Good
The beauty in the blossoming mobile opportunity is that organizations such as FSD Kenya/Orange can use their own constraints of time and budget to drive technology solutions. Time-to-innovate is getting shorter, and the same rapid prototyping process that brings success to start-ups and giants like Google and Apple can be a boon for new social entrepreneurs. While challenges remain for developers of triple-bottom-line mobile solutions, the opportunity for larger impact is readily apparent.
Clearly, it's time for mobile tools to think big. The level of accountability, accuracy, and insight these easy-to-use tools bring is one opportunity social entrepreneurs won't want to miss, whether their goal is financial literacy, healthier communities, improved sanitation or other areas of major impact.