A Moment With... The woman changing the face of Cornish social enterprise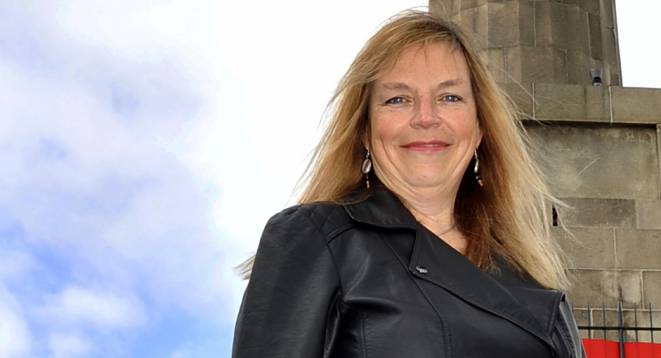 After discovering social enterprise in North America, Lindsey Hall brought it back home to make waves in Cornwall, England's poorest county. As co-founder of the
Real Ideas Organisation
, her most recent efforts have secured 
£1.7m
 for young people, and helped to create the UK's first social enterprise zone. Sophie Hudson discovers how it started, what wakes Lindsey at 5.30am and her advice to other social entrepreneurs
Pioneers Post: Why did you set up RIO?
Lindsey:
I'd been working for the Arts Council, running a government-funded, creative learning programme when I was lucky enough to be awarded a 
NESTA
 fellowship to spend time in North America. Before that point, I had never heard of social enterprise, but after visiting amazing organisations in San Francisco, Seattle and Toronto, it clicked that this was the kind of business I wanted to set up. 
PP: You recently played a big role in helping to set up the UK's first Social Enterprise Zone, in Cornwall. Why is the zone important? 
Lindsey:
RIO
 [the Real Ideas Organisation] is based in Cornwall and we do a lot of work here. It's an amazing place with enormous contrasts. It is geographically remote, stunningly beautiful, creatively rich and, economically, the poorest county in the whole of England. As far as I can see, traditional solutions to creating economic growth do not work well here. 
For me the essence of what we're trying to do is show people that solving social problems is not separate to economic growth. The two are intrinsically linked and doing them together leads to long term prosperity; most people living good, enjoyable lives, rather than a few having great wealth while many have nothing.
The zone is about changing the business climate of Cornwall to make social enterprise the way we do business here. We want social enterprise to be a part of education and learning opportunities; and to be part of all our business sectors and the way we deliver public services. We want to create an alternative to 
GVA
 [gross value added], a metric for Cornwall that values social benefit and economic growth. Not only will that help social enterprises and draw in finance, it will also encourage conventional businesses to think about things they can do. These kinds of things could change the face of Cornwall. 
PP: What are the biggest challenges facing social enterprises today?
Lindsey: The biggest one is probably around the speed of growth we can achieve. In my experience, social enterprises tend to grow more slowly because they use their profits differently, meaning there are relatively few examples of really large social enterprises. The challenge is maintaining sufficient growth to the point where a level of scalability comes through. Some have made it, but we need many, many more; enough for social enterprise to become the norm.
PP: Who do you look up to in your professional life and why?
Lindsey:
Lots of people – other social entrepreneurs and innovators, for instance Bart Weetjens who founded 
Apopo
 and thought of training rats to detect land mines. Or, closer to home, Tim Smit who founded the 
Eden Project
. Both are great examples of people who think differently and come up with unique solutions to tricky problems
PP: What keeps you awake at night?
Lindsey: I tend to go to sleep quite easily, but frequently wake up at 5:30am turning things over in my mind. Often it is how to square the perennial social enterprise circle of earning enough money at the same time as providing the facilities or services we know people need. Equally often, it is how to make things happen as quickly as we want. We have lots of good ideas and opportunities arrive regularly, but implementing them is always more time consuming and costly than we imagine. 
PP: How do you deal with stress/ unwind?
Lindsey: Cycling, sailing, walking the South West Coast Path, seeing friends and, right now, watching the US version of House of Cards on Netflix with my family. Debating what's going to happen next is our favourite dinnertime conversation.
PP: What was the last thing that made you laugh/cry?
Lindsey: I feel the answer to this question should be profound – the death of Nelson Mandela maybe (which did make me cry). But really I laugh a lot, mostly about silly, small things. I smile because I am really, really lucky to live and work in beautiful places and cry, generally in fury, at stupidity and waste of people and resources. 
PP: What would be your perfect day off?
Lindsey: Waking up to a perfect, sunny Cornish summer's day; cycling to the Cliff Top Café for breakfast; back in time to go sailing; and finishing with a bonfire on the beach, to cook the mackerel we've caught during the afternoon. All with my family and friends, of course.
PP: What one piece of advice would you give to someone running a social enterprise?
Lindsey: Be equally passionate about both the 'social' and 'enterprise' elements of your business. Often one half of the equation dominates. The truly successful ones are where both are approached with equal passion, energy and smartness. Running a social enterprise can be very tough, but don't give up. At its best, it is the most rewarding thing you can do.