How a social enterprise gym is beating competitors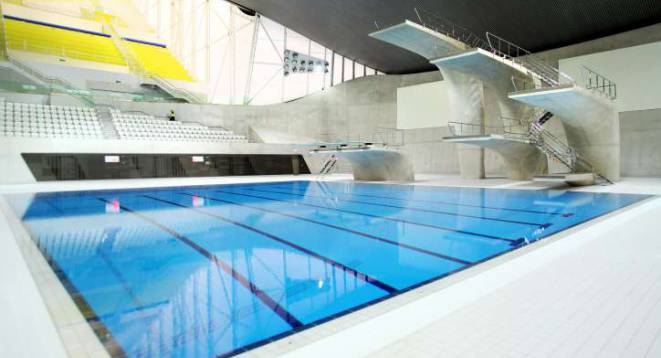 After starting his career with the leisure social enterprise GLL 20 years ago as a lifeguard, Steve Ward now finds himself in charge of marketing for one of the most recognised leisure chains in the UK- Better.
Better is the customer-facing brand that GLL launched in April 2012 in the run up to the Olympics, after its leisure centres were previously known as Wellness since 2001. 
Since the company started in 1993 as an answer to Greenwich Council's problems in running its leisure centre due to spending cuts, the enterprise has gone from strength to strength. Today, it has 450,000 members and manages over 115 facilities. 
Pioneers Post spoke to Ward about how the leisure centre giant, which invests profits back into improving its services for local communities, has carefully built its brand during this time, and the role that being a social enterprise has played in this. 
Pioneers Post: How much do you focus on the fact that Better is a social enterprise in your marketing?
Steve Ward: When the organisation first launched it was known as 'third sector' or a 'trust', so it's really only been in the last four-to-five years that we've started to refer to ourselves as a social enterprise, as there has been increasing awareness of the term. 
Now that we do though, we try wherever possible to refer to ourselves as one and make clear the values that this means we stand for. In all of our correspondence with members we always include a badge that shows we are a social enterprise and that we are here for the benefit of the community. 
PP: Do you think that being a social enterprise helps or hinders your growth as far as branding is concerned?
SW: Showing people that we are a social enterprise makes them feel that they are buying into something different. Research we've done in the past has shown us that generally when they are looking for a gym, people will be looking for price, location and quality first. But then being a social enterprise acts as an extra bonus for us. If someone is weighing us up against another gym, I want our social enterprise status to be shining through, as it might just be the thing that encourages them to join us rather than another place. 
PP: Has it been important to change your marketing strategy as the company has grown?
SW: It's been really important to change as we've developed. And we don't get it right all the time. For example, we've still got work to do on the social enterprise conversation. Although we're getting the message across in some circumstances, there's always work to be done to enhance it. 
We really want to grab things like Social Saturday - a day coming up in September to celebrate and raise awareness of social enterprise - to make sure that it's at the front of people's minds with us. We've generally got a smaller amount to spend on marketing than our competitors, but we know we're able to do so much more with it. 
PP: How would you like people to describe Better, and how do you encourage this through your marketing?
SW: We'd like to think our personality is passionate, active and inclusive. Overall, we want to be seen as an organisation that cares, listens and adapts. To try to get this message across, for whatever marketing we are doing, and it can be quite complex as we have a vast range of stakeholders, we link everything back to four pillars. These are better service, better people, better communities and better business. 
Having this helps us to structure our marketing. And we put 'better business' at the end of that list for a reason, as we believe strongly that if the first three pillars are in place, that will naturally make the business stronger. 
PP: Which other brands do you most admire?
SW: Like a lot of other people, I would say Apple. Not just for the brand, but also because of the quality of their product. They show that good marketing and brand development is about more than just a logo. And another personal one for me is Innocent. I've always been a fan of their journey and I think they're an inspiration for start-ups. 
PP: What does a typical working day consist of for you?
SW: A good thing about GLL, and the reason why so many people stay here for such a long time, is that no two days are the same. It is full of challenges. You generally have a to-do list, but you never even get through the top half because there are always so many new opportunities coming up.
In general, 25 per cent of my time is spent on people development, in things like team meetings, 25 per cent in other meetings, like strategy meetings, and then there is half a day of solid work - things like working on new sales mechanisms, as all my work is developmental.
PP: How do you deal with stress?
SW: I'm a lot better at dealing with it than I was 10 or 20 years ago. I find it's really important to enjoy work and the company of the people you work with - which I always do here. And in the team I find it's always really important to value and reward people when things are going well. Outside of work I like to exercise and practice what I preach. 
Pioneers Post Business School content is delivered in partnership with Inspire2Enterprise. Inspire2Enterprise provide a unique, free-to-access social enterprise support, information and advice service – from start-up through to initial growth and beyond. Call them on 0844 9800 760 or visit www.inspire2enterprise.org to find out more.