Four ways to collaborate better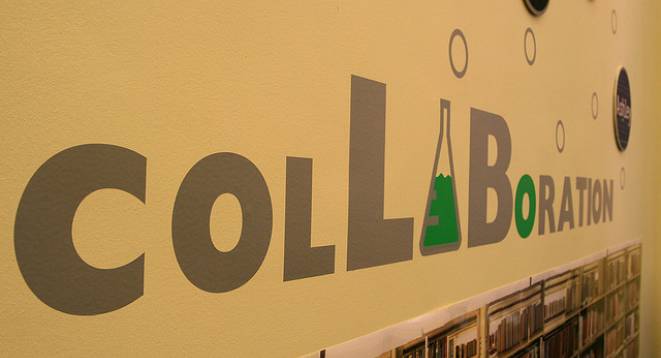 There are many excellent reasons to collaborate in today's social sector. Bringing together two successful services can be a route to increased impact for clients as well as a path to growth for the organisations themselves. Jenny North, Director of Policy and Strategy at Impetus Trust, lays out the key factors for success.
The increased complexity and scale of local and national public sector contracts often demands that small, specialist organisations team up, either to provide a large enough service, or to create a value chain covering the outcomes specified. Collaboration is a must for these organisations if they are to compete against large private sector organisations (or they may find themselves collaborating with these private sector organisations). In this environment, being collaboration-ready can give you a competitive edge.
Despite these incentives, collaboration is rarely an easy process. It requires a large investment of time to ensure that service delivery, impact measurement, and financial management are aligned, and do not place an unfair burden on one partner. Frontline staff need to be engaged and consulted, and Boards need to be persuaded that the partnership aligns with the organisational strategy. All these steps eat up time, yet missing any out is likely to derail the collaboration once it is underway. 
While a successful collaboration can lead to significant growth in terms of people helped, or income, and to a more profound impact on the organisation's clients, a failed attempt at collaboration can tarnish reputations and lead to work of an inferior quality. With such high risks, charities must carefully consider all aspects of collaboration before setting off on the path toward partnership, in order to facilitate success.
Despite the challenges, collaboration is the key to strengthening the charity sector and consequently improving the lives of those in need. In our new report, produced in partnership by Impetus Trust and NPC, we have identified four key considerations have as crucial for success.
1.

Keep the focus on beneficiaries. In our conversations with charities, the importance of strategies centred on outcomes for the people they exist to help is key. Any potential collaboration should fit clearly into the charities' strategy on getting the best possible outcomes for its beneficiaries.

2.

Understanding the financial implications. While collaborations should be focussed on the outcomes, finance must be equally considered if a partnership is to be successful. As agreements and contracts become ever more complex, charities must invest in understanding their costs and cash-flow to ensure that collaboration is viable and finances will not put a strain on the partnership. Once cost is understood, charities must also think about how to price the work, considering its contribution to mission, the competition and the risk involved.

3.

Understanding and demonstrating social impact. Providing evidence of impact not only offers reassurance about the quality of the organisation's work, but may also attract potential partners, giving them confidence that investing in collaboration will result in better outcomes for beneficiaries and for the organisations involved.

4.

Treating organisational culture as fundamental. Certain ingrained beliefs in the social sector, such as the tendency to fiercely defend independence, can pose a barrier to successful collaboration. Trust is essential and the focus on beneficiaries must cut through concerns over credit, competition and sovereignty.
At Impetus Trust, we have ten years' experience of helping charities and social enterprises grow quickly and expand their reach. It is this experience that we draw on in our belief that carefully considered collaboration is often the right step towards achieving the greatest impact, but that failure to keep the above principles in mind can steer you off course, and compromise long-term growth.
It is the promise of success, of risks paying off and increasing impact for those who need it most, which propels us forward as a sector and leads us to take on new challenges. The potential benefits of collaboration are compelling and we hope that more social enterprises and charities will work together to bring their services together to change more lives.