If you can't measure, you can't have a contract, or get investment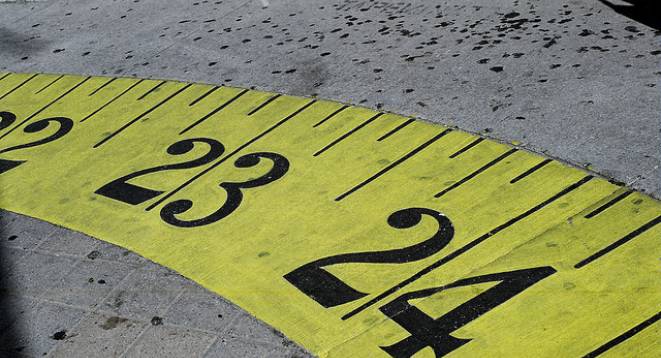 Public sector organisations and universities increasingly want to buy from social enterprises using their procurement power to deliver social impact as well as goods and services. Simon Denny lays out a five point framework for how social enterprises should measure impact for growth.
Many public sector organisations and universities want to buy from social enterprises. They want to use their procurement power to get the goods and services they need and to help deliver social impact. They want to be exemplars of how the Social Value Act can operate in practice. 
Social investors want to support social entrepreneurs to grow their business, so they become more sustainable and deliver greater social impact.
Together public sector organisations, including the over 120 universities in the UK, and social investors believe they can make a significant contribution to the growth of social enterprises in the country. However, both types of organisation have found that when seeking social enterprises as suppliers or as businesses to invest in, they keep coming up with the same problem, too many social entrepreneurs do not measure what they do effectively.
A great deal has been said and written about social impact measurement and many measurement tools have been developed. However, not only are these tools seldom used, but rarely used as part of a measurement framework that is part of the organisation's DNA. 
Below are five pointers for a measurement framework for social enterprises. It has been developed in consultation with other public sector purchasers and social investors who want to help social enterprises to deliver real social impact.
Of course, there are many social enterprises that are brilliant at measurement. For example, those social enterprises in the E3M group are genuinely impressive in the way they can measure what they do. It is through conversations with social entrepreneurs in this group that I have been able to refine and develop this measurement framework. 
Some elements of the framework may not be suitable for some social enterprises, mainly those operating in the environmental sector. Moreover, the framework does not attempt to say how to use such tools as Social Return On Investment. However, it has a lot to offer to the great majority of social entrepreneurs, both those just setting out, and those managing mature organisations. 
| | | |
| --- | --- | --- |
| Part | What is Measured | How is it Measured |
| 1 | The results of the organisation's work with the individual client | Assessing the effects of working with a person, either using measures unique to the support delivered and/or through the use of robust and objective proxy measures e.g. self-efficacy[1]. These will often involve the use of before and after measures. |
| 2 | The overall impact of the organisation's work with clients as a group | Counting numbers of people supported and by identifying the financial value of these numbers e.g. by measuring Social Return On Investment (SORI).The approach taken to identify the SROI can be narrow or broad, depending on the scale of the organisation's work and the requirements of any contract or customer. |
| 3 | The way in which measurement is integrated into an organisation processes and procedures | Through the development and operation of policies that are put in writing and become part of the organisation's standard operating procedures e.g. when meeting a client for the first time, as a matter of course, gathering information that will enable before and after measures of progress to be produced. |
| 4 | How the results produced by the measurement (both positive and negative) are used to improve the organisation's performance | Through the sharing of information gathered in Parts 1 and 2 of the framework and the use of continuous improvement techniques to develop and embed best practice e.g. if one team's results are measured as being continuously better than other similar teams in the business, changing procedures to ensure that all teams operate with best practice in mind. |
| 5 | The social impact of the organisation itself in terms of local employment, procurement and environmental policies and practices | Through having policies that set out to support the organisation's local community by employing local people (especially the disabled etc.), buying from local social enterprises, and doing business in an environmentally responsible manner. Then, essentially, measuring and communicating the impacts of these policies to public sector managers and other stakeholders. |
---
[1] For more information about self-efficacy and how social enterprises can use it as an objective measure of their impact on an individual, please contact Richard.Hazenberg@northampton.ac.uk
Although there might appear to be a great deal of work to do to implement the framework, the reality is much simpler, it's actually similar in outline to the type of measurement system that any private sector company (including a SME) has to operate to be a supplier of a large organisation, or to receive investment from a high street bank. 
What is more, if you get the fifth part of the framework nailed, it will give social enterprises a competitive advantage over private sector organisations – especially the larger, national contractors – when tendering for contracts from the public sector. The social enterprise that measures its own social impact and employs and buys locally can demonstrate a local multiplier effect that the vast majority of private sector companies cannot do.
Operating this measurement framework is essential if a social enterprise is serious about being a contractor or supplier to the public sector, or wishes to receive investment in order to grow.
The author is Social Enterprise Development Director at the University of Northampton. He would be pleased to receive comments on this article, especially those that help to develop and improve the measurement framework further. He can be contacted by email at simon.denny@northampton.ac.uk 
The University of Northampton wants to buy from social enterprises. It wants to use its procurement power to both get the goods and services it needs and to help deliver social impact. Northampton wants to be an exemplar of how the Social Value Act can operate in practice. Along with Bates Wells and Braithwaite, Inspire2Enterprise, and the E3M network of social enterprises, the University has developed the Bold Procurement initiative to support public sector commissioners and procurement managers take advantage of the Social Value Act and get both best and social value. The Bold Procurement initiative is being launched at the 'Growing Successful Social Enterprise : Lessons and Opportunities' conference, being held in Kettering on 4 and 5 March 2013, see www.successfulsocialenterprise.eu