Investment readiness – what's that?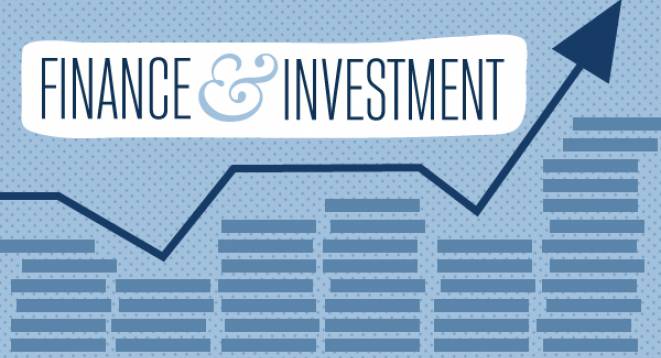 Investment readiness is a common term bandied about, but do you really know what it means? Richard Hazenberg gives us a history, a definition, and a debate. 
The growth of the social finance market over the last decade has been significant, thanks in part to government policy interventions. These policy initiatives have included the launch of the 'Social Investment Taskforce' in 2000 and the subsequent establishment of the Community Development Finance Association (CDFA) in 2002; the 'Future Builders' programme that saw £200 million of investment in the form of loans and grants; the establishment of the 'Social Enterprise Investment Fund' (SEIF) that provided nearly £100 million of funding to social enterprise spin-outs in the health and social care sector; and more recently in April 2012 the launch of 'Big Society Capital', which ultimately intends to provide £600 million of funding to the social investment market. 
What this has demonstrated is that the UK government has up until now felt that the best way to grow the 'social investment market' (SIM) is through the stimulation of 'supply-side' capital. However, this neglects the problems that can exist on the demand-side of any finance market, such as a lack of willingness of organisations to seek investment, a lack of knowledge amongst investees as to what finance is available to them and perhaps most importantly, a lack of investment readiness amongst those organisations that do seek investment. The issue of investment readiness is one that the government has since recognised, as can be seen from the launch of the £10 million 'Investment and Contract Readiness Fund' (ICRF). The ICRF aims to provide grants of between £50,000-150,000 to social ventures, in order to assist them to build the capacity required to attract external investment and compete for public sector contracts.
Despite the growing importance of the SIM and the concept of investment readiness within this, there has been surprisingly little research conducted into what key organisations and individuals within the SIM consider investment readiness to be? A recent report commissioned by the Big Lottery Fund defined investment readiness as relating to '…an investee being perceived to possess the attributes, which makes them an investible proposition by an appropriate investor for the finance they are seeking." But what exactly are these 'attributes' and how do investors in the SIM assess applications for funding? This article provides an overview of research conducted by myself and colleagues at the University of Northampton that explored 'Social Investment and Finance Intermediaries' (SIFI's) perceptions of investment readiness.
The research identified that there were 23 SIFI's in the UK that provided financial support at a national or multi-regional level to social enterprises (SE's), and from this sample interviews were obtained with 15 SIFI fund managers. The data gained from these interviews made for interesting reading and revealed that finance intermediaries in the SIM operated in a very similar manner to their counterparts in the mainstream investment sector, with the added caveat that they obviously looked for social impact returns as well as financial. The findings were similar in relation to investment readiness, and the below table provides a summary of what the SIFI fund managers considered investment readiness to be.
Investment readiness in the social investment market

Business aspect assessed

Criteria 

Business plan & financials

 

 

 

 

 

 

 

An investment ready business plan provides:

Detailed information on the product, market, management team, sector and potential for growth

Viable growth-forecasts and robust cash-flow projections

Clear presentation is helpful

 

The SE will have:

A minimum of two years trading history (this can be pre-profit)

Diverse income streams from either the private or public sectors (or both)

Only 1 SIFI will support start-up/early-phase ventures

 

The social entrepreneur

 

In relation to the individual social entrepreneur

The personal relationship is seen as crucial

Experience of operating in a sector is crucial. Formal business qualifications (i.e. MBAs) are not

First impressions are important

 

Governance

 

Investors looked for:

Good governance. Board structure and the requisite skills of the directors/owners/stakeholders are carefully scrutinised by investors

Asset-locks or a defined 'memorandum and articles of association' increased confidence

Legal structure (i.e. CIC) is unimportant and does not affect investment decisions

Credit and background checks are carried out on company owners and possibly directors

 

Social impact

 

Social impact (SI) reporting is seen as important, but:

Investors have no preferred generalised or specific measures of social impact

Prior experience of measuring SI or detailed social accounting practices is not required

SIFIs often use intuition in assessing the social mission of a SE

If successful, the SIFI will agree key social performance indicators with the SE prior to investment

 

Partnerships

 

Partnerships with other funds/investors or institutions were positive:

Match-funding or investment from a third-party strengthened investment-readiness

Institutional partnerships (i.e. with universities) were also positive

However, this was secondary in importance to the four areas outlined above

 

Average investment

 

The majority of SE specific funds have less than £10m to invest in total.

The average investment tends to be around £200k with a maximum of £500k and a minimum of £50k. Investment under £50k is very rare.

Average rates of return sought on investments vary between 5-15%, with debt-finance investments typically charging 5-10% per annum and equity-finance investments seeking to recover a rate of return of around 15-20% over the period of the investment.

The average period of an investment is generally between 3-10 years, although 5 years is most typical for both loan and equity investments
Aside from the inclusion of social impact assessments and the small-size of funds compared to their counterparts in the commercial sector, there is little difference between investment-readiness in the 'commercial investment market' (CIM) and the SIM. Indeed, this may be due to the increasing number of financiers that are moving from the CIM to the SIM, who bring with them normative commercial practices. Certainly, it seems that if a SE wishes to seek investment from the SIM then it needs to consolidate and professionalise its business practices, governance structures and management team. It also needs to undertake thorough financial modelling and detailed market research in order to produce credible business plans that will stand-up to investor scrutiny. Many social enterprises will require some support in making these changes, so government initiatives such as the ICRF are welcome. However, more needs to be done if the SE sector (and the SIM), are to continue to grow.
Therefore, other institutions (such as social enterprise support organisations, consultancy firms and universities) need to increase the support that they offer to SE's in developing investment-readiness. Luckily, this is a sector that is also growing, as can be evidenced by the involvement in the sector of organisations such as legal firm Bates, Wells and Braithwaite and E3M (a consortium of leading UK SE's). The University of Northampton is also helping to lead this charge with the launch in 2012 of Inspire2Enterprise (including direct support to SEs seeking investment) and its ongoing commitment to support the SE sector through commissioning and research. 
The process of getting the different players in the SIM working together and talking the same language is still in the early days. My analysis is that there is some great work going on, including some excellent Lottery funded schemes such as that being designed by Exemplas and The Charity Bank. However, there is a long way to go before we have an efficient and effective SIM operating in the UK. It is up to all of us, investors, social entrepreneurs, and researchers, to do what we can to speed the process along.