Why social entrepreneurs should watch out for their clothes!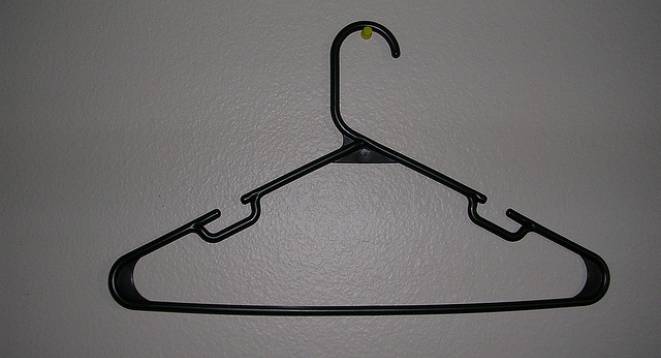 The social venture sector has competed on the basis that it delivers a social value, as well as delivering great business services. We have differentiated between us and corporate CSR programmes. At a business briefing on the Social Value Act last week hosted by Deloitte, corporates and politicians described how some private sector businesses are moving from CSR to social value, leaving social ventures to think about what their competitive edge is going to be.
"The right honourable gentleman caught the Whigs bathing, and walked away with their clothes."
When Benjamin Disraeli said this much quoted line in the House of Commons in February 1848, he was of course referring to Robert Peel's embracing of Whig policy on free trade. The quote came back to me on Thursday 14 March at the 'Doing Good is Good Business' breakfast meeting held at Deloitte's offices in London, and I think it serves a timely warning to t
hose of us a running social enterprises.
The key competitive advantages of the social venture sector has always been that it delivers a social value, as well as delivering great, business focused, products and services. As social entrepreneurs we have promoted this social value as unique to our sector, a clear differentiator between us and the "dark side"* corporate world. While we know the corporates have had Corporate Social Responsibility objectives, we have often been dismissive of them as being window dressing, something that the private sector did because it was good PR, or even something designed to get the Chairman a knighthood!
What did over 200 people sitting in the audience at the Deloitte's event hear though? For a start they heard Estelle Brachlianoff, CEO, of Veolia Environmental Services UK, give a passionate account of how for her company CSR was about delivering real and measurable social value.  They heard Hazel Blears MP describe how some private sector businesses are moving from CSR to Social Value, and calling upon other corporates to do the same. And they heard Stephen Howard, of Business in the Community say that members of BITC are working hard to build measures to deliver social value into their bids and tender documents.
Now on the one hand, if the corporate sector is genuine about delivering social value, then there should be some great opportunities for social enterprises to benefit by working with them. Create, a social enterprise based in Salford worked closely with Morrisons to help more than 160 local jobless people be prepared for employment in a new Morrisons supermarket in the Salford docks area. Being part of the corporate supply chain, delivering social value on behalf of the private sector seems like a logical partnership for social enterprise.
On the other hand, how many social entrepreneurs currently have a collaborative, as opposed to a competitive, relationship with the private sector? Are we in the social venture business ready and able to be partners for corporates? How many private sector businesses will want to deliver social value on their own, rather than by engaging social enterprises to do it for them? Is the social enterprise sector going to lose its clothes as social value becomes the preserve of the private sector as it tenders for more and more public sector contracts?
Talking to social entrepreneurs over the past 12 months or so, I got the distinct impression that the vast majority of them thought the Social Value Act gave them real opportunities to grow by getting into the public contracting business. After all, social value was what social enterprises did. Well, social value is what social enterprises do, but it is also what corporates do. Peter Holbrook, CEO of Social Enterprise UK, ended the 'Doing Good is Good Business' meeting by proclaiming "social value is everybody's job". 
Doing good is getting more competitive. Social entrepreneurs, mind your clothes!
* I recently heard one very experienced and successful social entrepreneur refer to the private sector as the "dark side". A great line, but let's hope it was a joke!