Next UK govt urged to remove barriers facing social ventures
Social investment charity Allia is calling on the UK government to make changes in six key policy areas to support organisations delivering social impact.
The proposed policy changes capitalise on measures already in place – for example the Social Investment Tax Relief (SITR) – and include the creation of Social Enterprise Zones and tax incentives that encourage more corporate-social venture skills transfer. 
Momentum around social investment and enthusiasm for the social enterprise sector in Westminster has increased rapidly in recent years. Last week, speaking about transforming public services at a social investment conference in London the minister for civil society said: "We need new thinking, new ideas and new ways of addressing big social issues.
"And that is where charities and social enterprises can help. These are expert organisations that are on the front line so they see what works well and what doesn't."
Zoning in
In its 2015 Manifesto launched today, Allia is calling for a formal Social Enterprise Zone scheme to be introduced which would mean that social ventures that employ up to 50 members of staff would benefit from: business rates relief, planning regulation simplification, exemption from corporation tax for the initial four years of trading and also exemption from National Insurance contribution from the date of start-up until ventures employ 15 full-time equivalent staff.
Supporting social ventures in the UK is the single most cost-effective solution for social well-being.
Allia describes social ventures as "organisations that exist for the primary purpose of making positive social change" – including charities, community groups and social enterprises.
Tim Jones, CEO of Allia said: "Supporting social ventures in the UK is the single most cost-effective solution for social well-being. While much has been achieved during the last decade, there is still much more that can be done to remove barriers and promote the growth of social ventures."
Government data estimates that social enterprises make up 15% of small and medium enterprises – contributing £55bn to the UK economy and employing almost two million people.
Courting the corporates
Allia is also calling for the creation of a statutory incentive scheme to encourage established businesses in the private sector to donate staff time to help mentor and develop the skills of social entrepreneurs.
The scheme would mean that corporate time dedicated to social ventures would be calculated on a 'cost-to-firm' basis and made eligible for tax credits.
The policy proposal pushes current political narrative around corporate responsibility to the next level by introducing legislation that provides a concrete business case for ensuring social and environmental responsibility is a core part of all business models.
At the 2014 Good Deals conference Secretary of State for Business, Innovation and Skills Vince Cable described his vision of responsible capitalism as involving "a sense of long-termism" and "a belief in responsibility for the community within business". 
Investor incentives
One of the biggest challenges facing social ventures seeking investment in the UK is that they cannot access suitable social investment options.
There is a misalignment between what the majority of social ventures need as relatively low turnover organisations, which tends to be smaller loans of less than £200,000, and what investors want to invest in, which are generally more established, lower risk ventures.
The extension of the SITR – which gives individuals investing in qualifying social ventures a reduction of 30% of that investment in their income tax bill for that year – announced by George Osborne last month has been welcomed by Allia. 
If approved by the European Union, the extension will increase the investment limit to £5m a year per organisation up to a maximum total of £15m per organisation over an unspecified number of years. Previously organisations could only receive £290,000-worth of government-subsidised investment over three years. 
Although the SITR boosts the rewards for social investors in higher risk ventures, Allia recognises that it by no means solves the investment challenges for all social ventures in the UK.
Allia is therefore calling for a government consultation on extending the ISA eligibility rules to include further forms of social investment, such as charity and community benefit bonds, so that finance is encouraged to flow to other social ventures, which may not be eligible for SITR but still find it difficult to attract mainstream finance.
Allia's 2015 Manifesto also calls for the introduction of a new Social ISA with an additional investment allowance of £15,000. 
Under the proposed scheme, cash Social ISAs would be offered by approved providers who would use the proceeds solely for loans to social ventures and a stocks and shares Social ISA would permit investments in social ventures in accordance with the ISA rules as amended following the consultation.
"One of the great innovators in our sector"
Since it was founded in 1999, Allia has been committed to supporting the social sector and finding innovative financial solutions to help it increase its impact.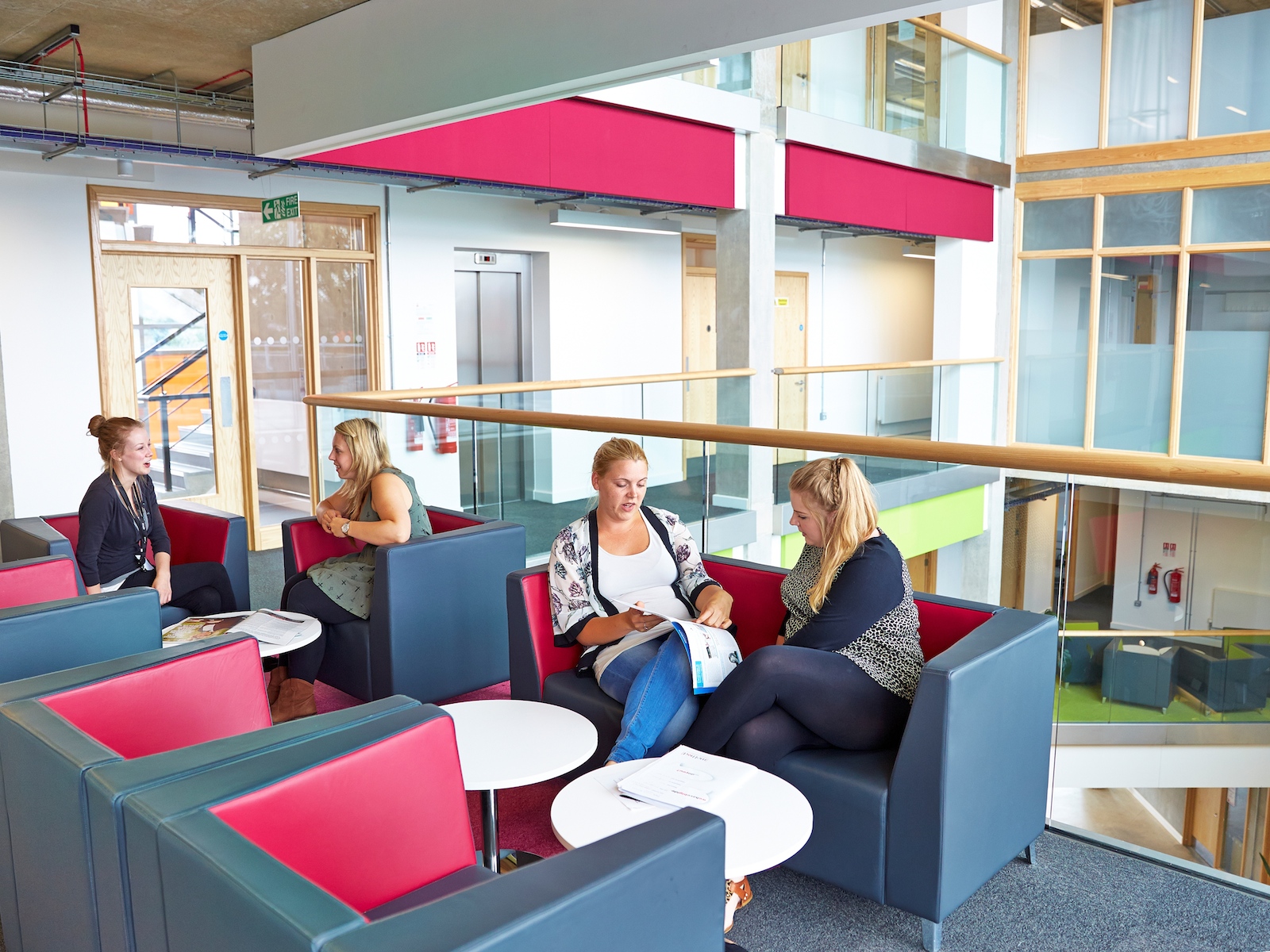 Allia's Future Business Centre, Cambridge. Photo credit: Allia
Based in Cambridge, it offers incubation and hot-desking space for small, growing ventures and affordable office space so that social entrepreneurs can co-locate with like-minded people and share knowledge and experience. Allia also connects individual and corporate investors to social ventures in need of funding.
Co-founder of Community Links David Robinson OBE, said: "The people at Allia think and do, mixing imagination and vision with a dogged determination to tackle real problems in the real world. It has become one of the great innovators in our sector, consistently entrepreneurial in creating new ways of supporting social ventures."
As the 2015 general election edges closer, issues around economic inequality, public services and employment are at the forefront of political debate. Allia's 2015 Manifesto urges Westminster to push forward the social investment agenda at policy level in order to help solve key social challenges in the UK.
The Manifesto also recommends policy changes around Charity Bonds, the Financial Promotion Regime and social venture hot-housing.
"The social sector is full of talented and passionate people, and it's growing all the time," said Tim Jones. "With enabling legislation and supportive infrastructure, the next UK government can create the right environment for social ventures to do amazing things."
Allia's 'Helping social ventures flourish: the key to sustainable growth and social wellbeing' 2015 Manifesto is available here. 
Photo credit: Damien K