Rob Wilson remains in post despite Twitter faux pas
Rob Wilson MP has been reappointed Minister for Civil Society by David Cameron following the Conservative Party's general election victory last week.
The MP for Reading East has been elected by his constituency for a third term, but found himself in hot water less than 24 hours after the votes were counted.
In response to a tweet from photographer and constituency resident Lynda Bowyer that read, "Homelessness is up 700% in #RdgUK during previous coalition. Wonder what the #Conservative cuts will do to address this @RobWilson_RDG?", Wilson wrote, "don't be a bad loser."
He has since been criticised by other Twitter users and a petition demanding his resignation has attracted over 5,400 signatures online.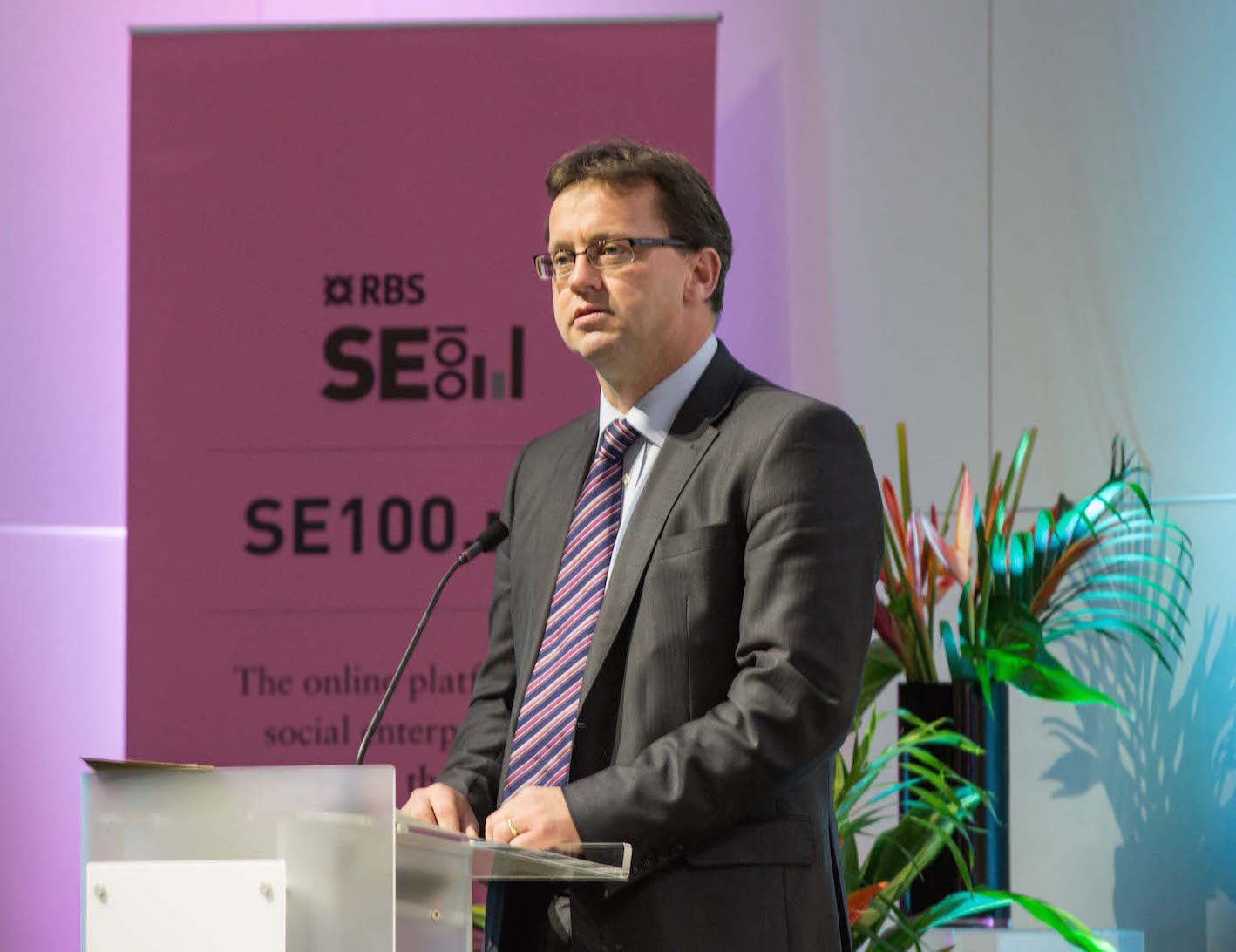 Rob Wilson at the 2014 RBS SE100 Awards. Photo credit: Matter&Co
In his role as Minister for Civil Society, which he was given in September 2014 following Brooks Newmark's pyjama-related resignation, Wilson is responsible for areas including social investment, charities, the Big Society agenda, National Citizen Service and youth policy.
At an event hosted by Social Finance earlier this year, Wilson said that social investment and in particular social impact bonds played a key role in the government's plans to improve public services. 
In an open letter to the new Minister, think tank NPC have outlined six ways the government can help charities to work more effectively across the UK. They include safeguarding the Office of Civil Society and freeing social investment bank Big Society Capital (BSC) from its "over-tough financial target", which it says prevents BSC from helping to build a strong social investment market.
CEO of NPC Dan Corry said: "Charities should be realistic, and officials should focus on long-term goals.
"Rumours about the demise of the Office of Civil Society are worrying. For example, this is the body which could co-ordinate a new way for charities and government to work together, and the minister won't want to lose it. 
"A few changes to the way charities and government co-operate, the way services are commissioned, the way fines are used for social good, the way impact is measured, and we could make real progress."
Photo credit: Cabinet Office