Global social innovation round-up #19
Former US president and Unilever back £10m initiative to meet UN goals
The UK Secretary for International Development (DFID) Justine Greening, President Bill Clinton, founder of the Clinton Foundation, and CEO of Unilever Paul Polman have announced a new partnership to improve the lives of 100 million people in developing countries by 2025.
Transform is a five year, minimum £10m, initiative that will initially focus on water, sanitation and hygiene, with the potential to expand to household energy. It will identify and develop social business models that serve low-income households and contribute to the evidence base around behaviour change, with a focus on digital and mobile, to improve health and well-being on a large scale. The programme has been launched as part of an international effort to achieve the Sustainable Development Goals (SDGs) launched by the UN last week. Greening said that it is well known the SDGs will not be achieved through aid alone, "which is why we need to unleash new finance, expertise and innovation to turbocharge development". 
She continued: "Transform is a great example of the kind of partnership we need to do this, using the best in our resources, networks and know-how to boost social enterprises and change behaviour across Africa and Asia, creating jobs and improving the lives of millions of people."
Transform was launched in the same week that a report by the British Council and Social Enterprise UK urged the UN to consider the role of social enterprises in the SDGs.
Jeremy Corbyn spotted clutching social enterprise marrow
During the Labour Party conference in Brighton this week, recently elected leader Jeremy Corbyn was snapped holding a marrow purchased from supermarket innovators hiSbe. The team from the social enterprise grocery store, which aims to raise the social and environmental standards of the food industry by using local suppliers and dramatically cutting down on waste, seized the marketing opportunity immediately.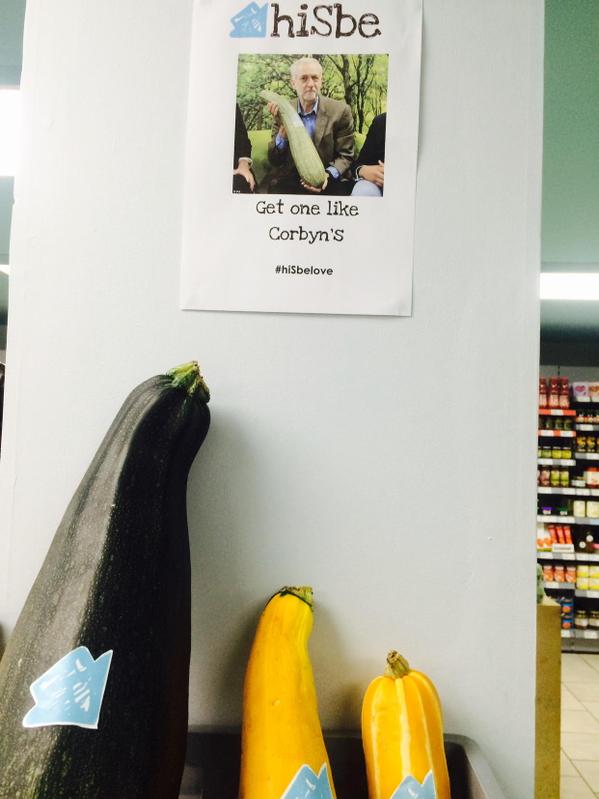 "Now that's what I call genius opportunistic marketing," tweeted @peteholbrook
During the conference CEO of Social Enterprise UK Peter Holbrook CBE also tweeted a photo of himself talking to the Labour leader and reported that Corbyn had committed to "reading our #sose report and meeting up". 
Japanese pensions commit to greater social and environmental responsibility
The Government Pension Investment Fund (GPIF) in Japan has signed the United Nations' Principles for Responsible Investment this week, which encourage investors to consider a company's environmental, social and governance (ESG) standards and track records. The GPIF is the world's largest public pension fund and manages US$1.15tn in assets. Because GPIF relies on financial companies to manage its funds, it will need to ensure that they too commit to the UN principles on ESG responsibilities.
To date more than 1,400 pension funds and asset management companies have joined the UN initiative, most of which are based in Europe and the US. 
£1.1m fund launched to support community care in the UK
Social Finance has raised £1.1m to support the expansion of Shared Lives schemes across the UK. Shared Lives is an initiative that offers personalised, high quality care for adults with learning disabilities and other needs. Highly trained carers share their lives and often homes with those they support to offer home from hospital services, acute mental health services and a form of short breaks for family carers. There are currently 8,000 Shared Lives carers in the UK.
The new fund will provide expert support and capital to help local authorities launch, embed and expand Shared Lives schemes. Big Society Capital, the Esmée Fairbairn Foundation and the John Ellerman Foundation have invested in the fund and will be repaid as schemes expand.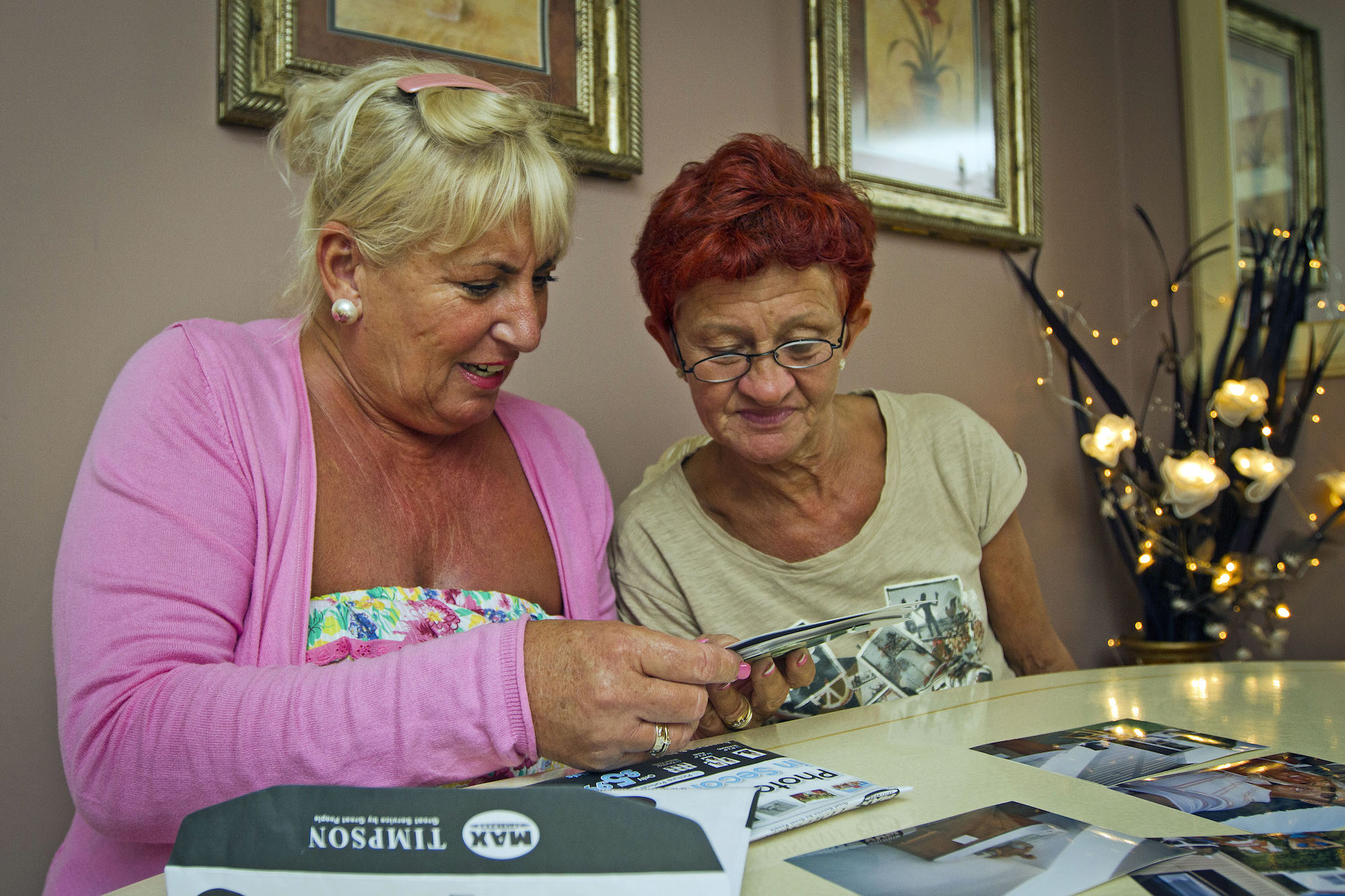 Shared Lives community carer. Photo credit: Social Finance
New Zealand based social enterprise raises nearly £300k to keep food local
A local food delivery tech platform which was set up to make local food more convenient and affordable has raised NZ$285,256 from impact investors. Ooooby (Out of Our Own Backyards) customers order groceries from the online platform, the Ooooby team then source the food from local suppliers and deliver it straight to the customers. The company reinvest all its profits into developing local food production, and ensure that all participants in the supply chain are rewarded fairly for their contribution – which includes paying farmers 50% of the total retail value for the supply and delivery of their produce. With the money raised, Ooooby now has 156 new shareholders who own 3.44% of the company.
Header photo: Bill Clinton
Photo credit: World Economic Forum