Apprentice star says City staff quitting to work at social ventures
"There are still plenty of people wanting to make money in the City, but people are leaving earlier to make a difference in the world," according to Margaret Mountford, former star of the BBC television programme 'The Apprentice'.
Speaking yesterday at The Big Social 2016 – a social enterprise support gathering in London – Mountford said that in her lifetime, she'd gone from seeing a boom in people feeling their lives were improving in the fifties and sixties, to a time when people felt differently about the state of the world and their own impact.
"People are thinking a lot more about the planet, their children's futures and their footprint. You still see lots of people wanting to make money in the City; there's no shortage of applicants," she said. "But more in the City are leaving earlier to go and make a difference. They know they can use their skills and money to help and find solutions, which is great."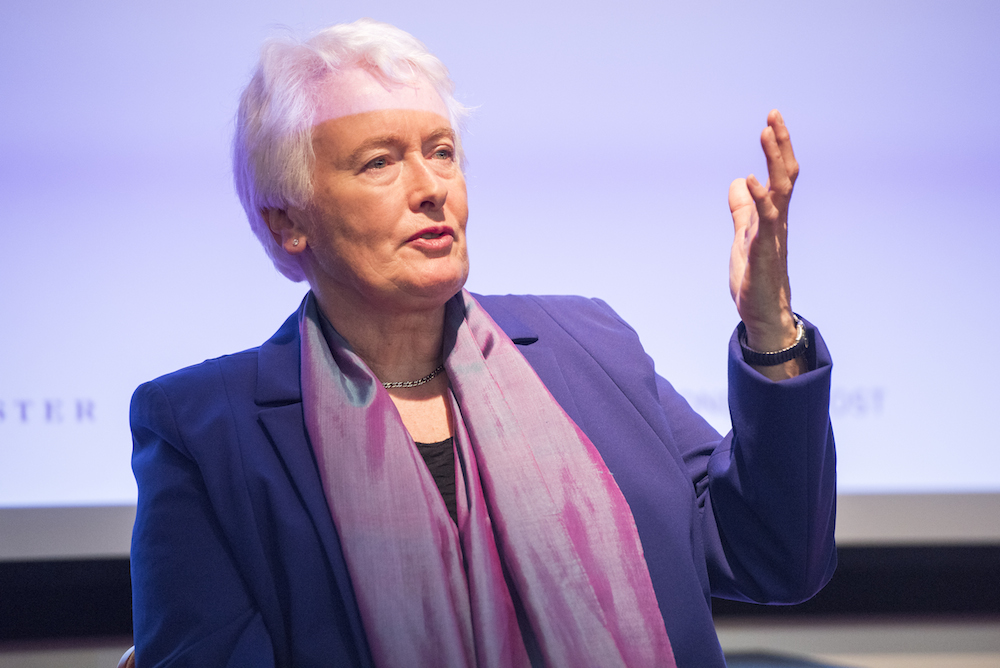 Margaret Mountford speaking at The Big Social in London. Photo credit: UnLtd
Mountford is chair of the Bright Ideas Trust – a social enterprise set up by the first winner of The Apprentice, Tim Campbell. She also said that more employees at private companies wanted to do something good in the world while staying at their job too.
"Big businesses are finding that employees have a conscience and want to do something good if they're grinding away in an IT department at a bank. Companies want to give more job satisfaction by offering them opportunities to use their skills," she told the room.
The TV star and lawyer was interviewed by Natalie Campbell, founding partner of A Very Good Company, at the event run by UnLtd, the foundation for social entrepreneurs. About 150 people attended the first day of the two day event.
In a later session on connecting with corporates, there was a question around how genuine corporates' commitment to enabling staff to be involved in social business was.
A social entrepreneur in the audience told delegates that a number of big businesses had made promises to offer staff time within his youth social enterprise. "But when it comes down to it, there is so much pressure for them to deliver so much in their own jobs that they don't follow through," he said.
"At one point we were promised 15 members of staff by a corporate and only one got involved. He was top level in the company. I get the impression those further down the company feel uncomfortable about taking the time," he concluded.
Photo credit: Barnyz