All aboard! Social enterprise leaders prepare to set sail
Business advice on board a boat, that's whats on offer from the Social Enterprise Boatcamp. Intrigued?
Next month the first 'Social Enterprise Boatcamp' will depart from Civitavecchia in Italy and sail to Barcelona on the north east coast of Spain. On board will be a group of entrepreneurs, social enterprise supporters and leading figures from the corporate, financial and civil society worlds.
Over three days, before returning to Italian shores, participants will take part in a number of workshops providing practical business advice and will have access to one-to-one mentoring sessions. In Barcelona, they will also meet with local social enterprises and cooperatives.
Who's who
On hand to share their expertise and experience are a number of speakers, mentors and workshop leaders from around the world, including…
Jack Sim
Social enterprise credentials: The World Toilet Organization (WTO) was founded by Sim (aka 'Mr Toilet') in 2001. Its mission? Improve toilet and sanitation conditions worldwide through education, training and the building of local marketplace opportunities. Since it was first set up WTO has developed SaniShop, a social enterprise that employs local people to advocate for better sanitation systems in their communities through sales and awareness events. Once these individuals have drummed up demand, local masons who have taken part in SaniShop production training then build low cost, high quality toilet products made with locally available materials.
Good to know: Sim is no stranger to the awards circuit. He received the Schwab Foundation 2006 Social Entrepreneur of the Year Award, the Time Magazine 2008 Hero of the Environment award and the Channel News Asia 2009 Asian of the Year award.
Wise words: "Once you make people laugh, they will listen to you… Everybody has their personal toilet horror stories, whether about their travels or about their children. You just have to let the conversation flow naturally, and everybody will talk about toilets. In fact, once they feel it's a legitimate topic, they can't stop." Mr Toilet, 2013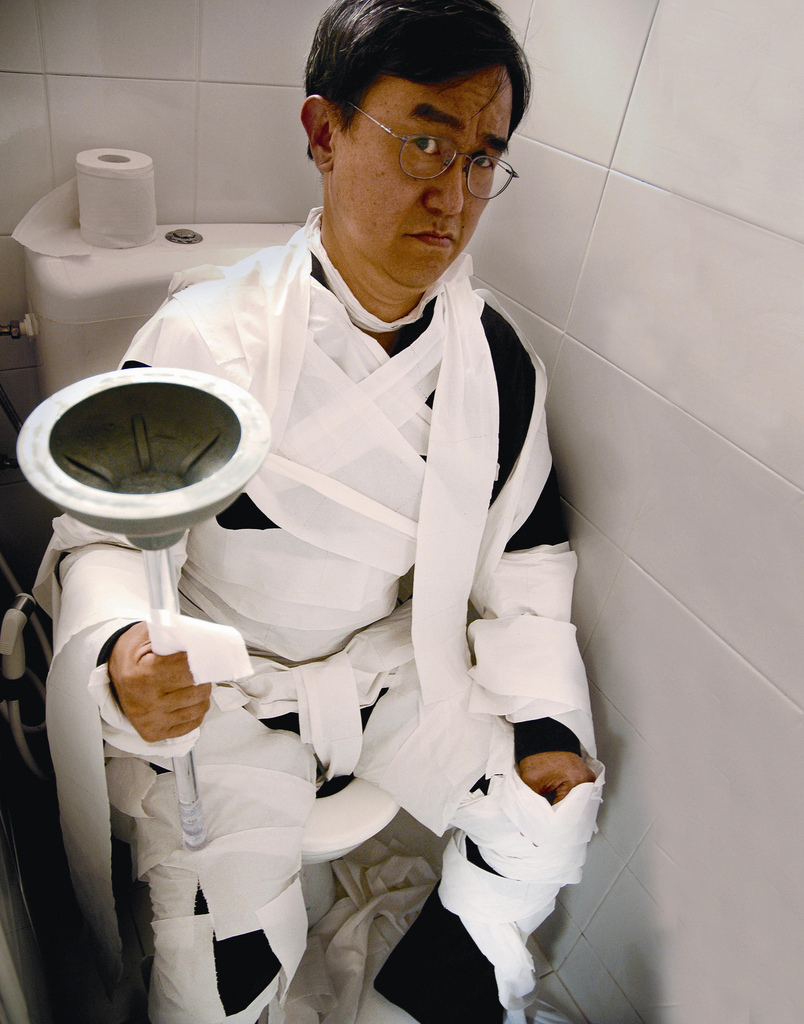 Mr Toilet himself. Photo credit: SuSanA Secretariat​
Lorna Rutto
Social enterprise credentials: Rutto is the co-founder and CEO of EcoPost, which is a social enterprise based in Kenya that recycles plastic waste, turning it into materials used for construction that would usually be made of wood.
Good to know: According to the Cartier Women's Initiative Awards, Rutto 'has been troubled by plastic litter ever since she was a schoolgirl' when she 'used to collectbits left lying around and turn them into earrings'.
Wise words: "The waste problem in Nairobi has reached dangerous levels. It is so bad that the United Nations Environment Programme has classified it as one of the worst humanitarian crises in the city… Each month we use about 40 metric tonnes of plastic. That is plastic that otherwise would still be littering the environment."
Elena Casolari
Social enterprise credentials: Casolari is co-founder and executive president of the Opes Impact fund, which is the first Italian investment vehicle targeting early stage social enterprises in east Africa, India and soon Italy itself. She is also the CEO of Fondazione ACRA, which is a non-governmental organisation on a mission to support inclusive businesses tackling critical issues for those least well off in the world. Not satisfied with that? Casolari is also member of the steering committee of Opportunity Collaboration, which is a global network of leaders dedicated to building sustainable solutions to poverty, and sits on the board of the Social Enterprise World Forum.
Good to know: According to her LinkedIn, 2016 marks Casolari's tenth year at ACRA. Quite the achievement in our eyes.
Wise words: Ahead of the 2015 Social Enterprise World Forum in Milan, Casolari reflected: "The social economy landscape here [in Italy] is very rich, despite being fragmented. There is plenty of experience to build on and a long history of social cooperatives from which to learn."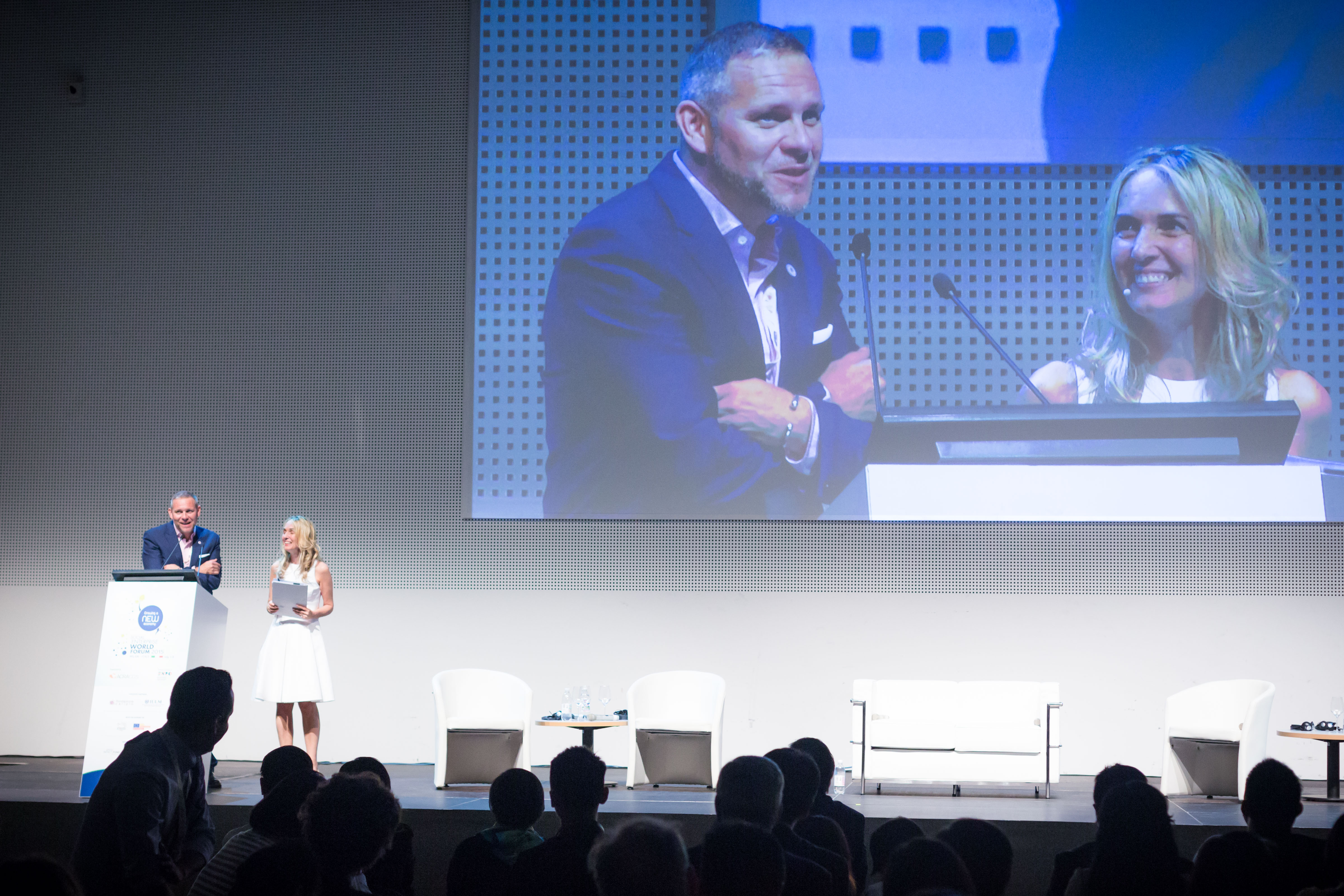 Elena Casolari on stage at the 2015 Social Enterprise World Forum with Peter Holbrook. Photo credit: Matthew Herring
Fabio De Pascale
Social enterprise credentials: In 2010 De Pascale founded Devergy with Gianluca Cescon. Devergy is an energy utility company which provides affordable and reliable electricity to low-income households not connected to the power grid in Tanzania. It creates solar powered village-sized microgrids, which generate electricity vitally needed in underserved rural regions, as well as in Dar Es Salaam, allowing shops to stay open longer and businesses to offer more services.
Good to know: Before embarking on the path of entrepreneurship, De Pascale was a project manager at the European Space Agency and worked on research into microgravity.  
Wise words: In a joint interview with his business partner Cescon, De Pascale said: "Energy is a booming sector, like mobile operators fifteen years ago. We're looking at a market with much larger revenues and impact potential than mobile, though. Electricity is a life changer… It's a challenging but very exciting and interesting sector to be in right now."
The Social Enterprise Boatcamp takes place from the 28-31 May. To find out more, please click here.