Lstn up! How headphones are helping others to hear
We've heard of many different types of social enterprise here at Pioneers Post but one selling headphones and bluetooth speakers to fund the power of hearing for others was a new one for us. Before he sits on the judging panel at Chivas' The Venture Joe Huff tells us the story of Lstn.
Of the four people on the judging panel for Chivas' The Venture, it wasn't Joe Huff who first caught our eye. There's the boss of Pernod Ricard Alexandre Ricard (Chivas is part of the Pernod Ricard group) and Sonal Shah, former right hand woman to Obama on social innovation, who took part in a debate we reported on back in March. And then there's Eva Longoria. 
The Venture is a competition where 27 social enterpreneurs from around the globe compete for a share of $1m in funding. In the first stage, the public get to vote for their favourite, which is when the first $250,000 is shared out. Where the remainder of the $1m goes depends on how well the social entrepreneurs pitch in front of the judging panel in New York in July.
Longoria aside, who has spent some of her Desperate Housewives millions establishing the Eva Longoria Foundation, which helps Latinas build better futures through education and entrepreneurship, Huff can lay a claim for being the one true social entrepreneur on the panel.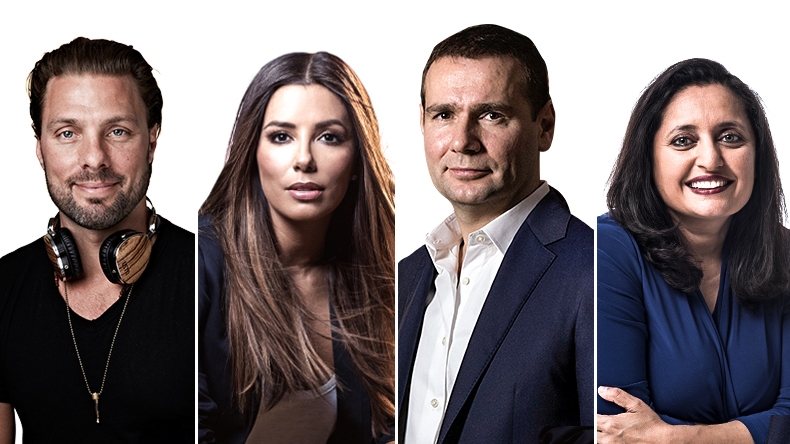 The Venture judging panel: Joe Huff, Eva Longoria, Alexandre Ricard and Sonal Shah
Huff is director of positivity (we'll come to the job title later) for Lstn which makes good looking (and well reviewed) audio products such as headphones and bluetooth speakers. Profits go to the The Starkey Foundation which provides hearing aids to people around the world. Huff had previously established credentials in the social enterprise sector having worked at This Shirt Helps.
Following a difficult time in his personal life which included a divorce from his wife and the death of his father, Huff had a road to Damascus moment. "I had a hard look in the mirror and wondered what I cared about. What was my life about? It was very clear to me that what mattered was what I could do to make the world a better place. If that's what I cared about, why was I not focused on that full time?"
There followed a moment of kismet. Huff wanted to do something around music and let his network know how he was feeling. Bridget Hilton, who worked for the record company Universal, was recommended to him. Both residents of Los Angeles (population: 18m people), they soon discovered they lived just two minutes from each other. 
Hilton had been similarly reflective about the point of her existence. She told Huff about a Youtube video she had seen of a 20 year old hearing for the first time. Out of this came their mission: to change the world through the power of music. 
A week later, the two of them flew to China to start looking for manufacturers who could produce their audio products. Eight months later, they were doing the thing they had seen in the video – fitting people with hearing aids. What's it like experiencing that firsthand?
There's a lot of crying involved!
"There's a lot of crying involved! The first girl, Maria, was 18 and she had never had any hearing. We went through the first few levels of the hearing aids and she was shaking her head saying she couldn't hear anything. 
"Then we got to the one where she could hear and her eyes just lit up and everything changed. She started crying, her parents started crying, we were crying. From that moment her entire life was different. She had never heard music before, she had never heard her parents telling her that they loved her... it's just incredibly emotional."
360 million people around the globe have severe profound hearing loss; of those 90% just need a hearing aid but don't have access to one. Huff tells me that they've helped 20,000 people in the last three and a half years.
Lstn was kept very lean and it took two years before Huff and Hilton were able to pay themselves a wage. Huff was only able to do this because he'd made some money from a retail logistics business. Lstn sold some equity in 2013 to raise $1m and now counts Rick Yorn, producer of The Wolf of Wall Street, amongst its investors.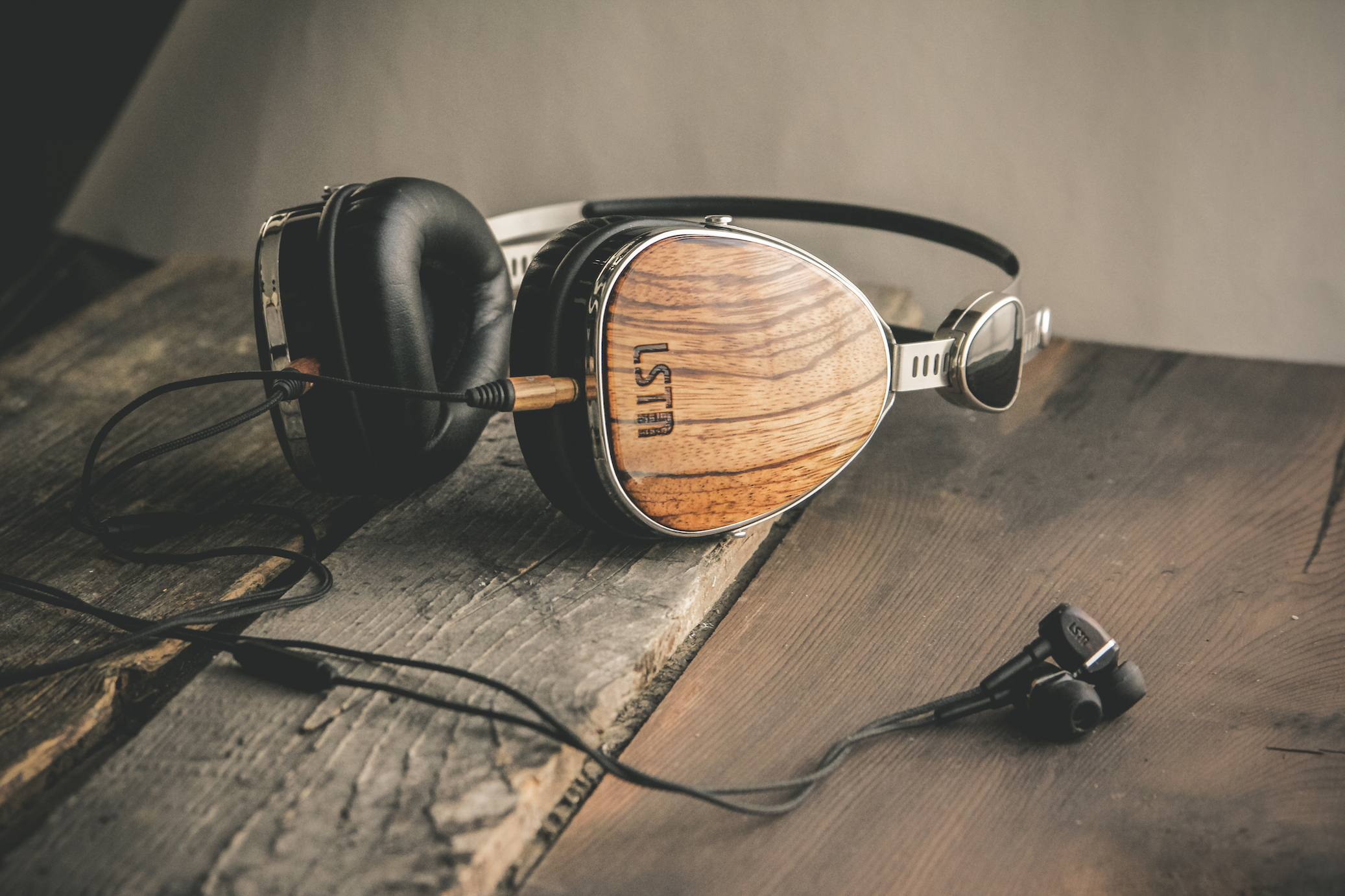 Huff's in a position to offer some business advice to the social entrepreneurs pitching at Chivas' The Venture then. He puts the success of Lstn products down to quality: "On top of that, there's the mission. There's no way to lose. It's not a pity purchase though. That's where companies fail – they have to have a great product at a great price."
He's looking forward to meeting the social entrepreneurs at The Venture: "It's amazing to me how many good ideas there are. It's very interesting for me to meet and judge people that are interested in long term social change."
What makes for a good pitch? "Being dynamic. The ones that I have seen that have had the best chance of being successful are being real; knowing your business inside out. The people that stumble on their business philosophy questions or core business questions because it is not the rehearsed stuff – that's always a red flag," he warns.
Before our conversation ends, I have to ask him what his job title means. "Beyond all of the typical job duties and responsibilities that go along with running a business, I believe it's my job to make sure everyone keeps in mind that what we're really doing and working toward is having a positive impact. That means keeping very positive and hopefully encouraging others to do the same because it's really what matters most."
The Venture is Chivas' global search to find and support the most promising aspiring social entrepreneurs who want to succeed whilst making a positive impact on the lives of others.  With over $1 million in funding and resources, The Venture enables social entrepreneurs from around the world to realise their potential and gain exposure for their business.