Belu hits landmark figure for WaterAid
After six years of operation, Belu has annouced it has reached a landmark figure – £2m of profit has now been handed over to WaterAid, which provides clean water and sanitation in developing countries. The announcement coincides with World Water Day.
The bottled water is one of the poster children for social enterprise. In London at least (where Pioneers Post is based) it's increasingly common to spot Belu as the bottled water offering in bars and restaurants. Nationwide it is available in bigger chains such as Cafe Rouge and Zizzi. 
Belu purposely targets the bars and restaurants market rather than general retail outlets. That a social enterprise's product is becoming as established a brand as some of the major players is encouraging. 
We estimate we have 5% market share in hotels and restaurants, which is no small feat for what was a small social enterprise
CEO Karen Lynch, who earlier this year was given the SE100 Social Business Awards Leadership Award, told us: "We have been successful at growing in the hotel and restaurant market – we estimate we have 5% market share which is no small feat for what was a small social enterprise."
Lynch puts that market penetration down to the hard work and dedication of her team along with "focus" She adds: "We purposely wanted to work with restaurateurs and hoteliers who want to make 'good' the best choice for their customer."
Belu is yet to make a dent on supermarket shelves though, which Lynch describes as "tougher in terms of margin and dominated by the biggest brands".
The UK bottled water market is worth £2.1bn and Lynch is mindful to put the enterprise's success into context. She says: "While Belu has grown from strength to strength, in the context of the wider market we are still a blip and we have to make strategic decisions on how we grow while still reducing our carbon footprint year on year."
Water Aid and Belu are working towards UN Sustainable Development Goal 6: "water and sanitation for all by 2030". Lynch feels it is achievable, but only by different sectors working together.
"We've already seen enormous progress as 2.6 billion people have been reached with access to water since 1990.
 
"However, achieving this ambitious target will require political will and funding and the participation of everyone, including world leaders, governments, the private sector, development agencies and NGOs. None of us can do it alone."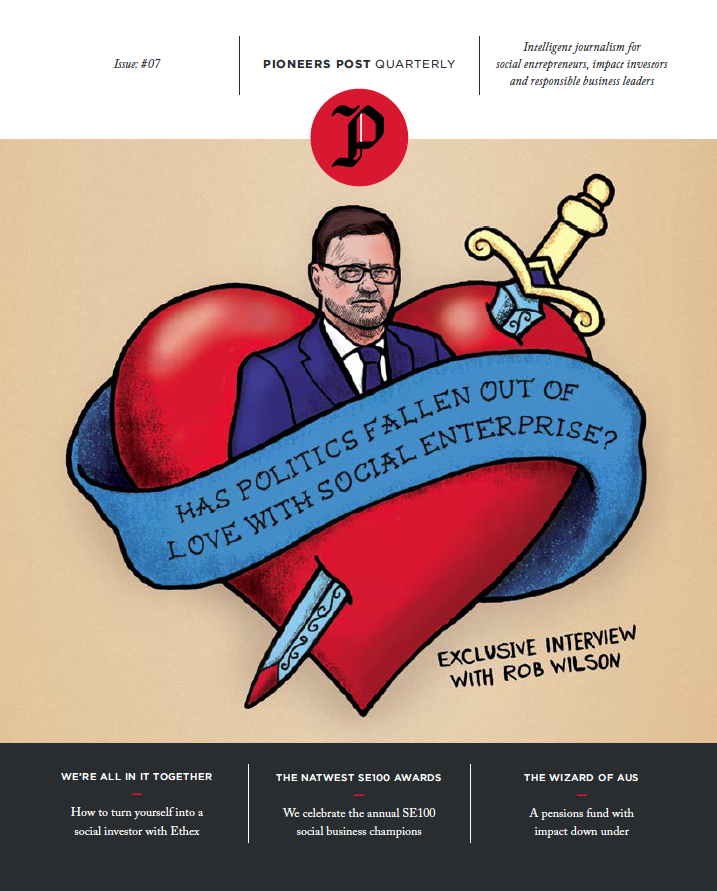 Read more about Karen Lynch and the other SE100 Social Business Awards winners in the latest issue of Pioneers Post Quarterly, out now.