Social enterprise proves popular with business accelerators
A new report commissioned by the government has found that 10% of business accelerators that focus on a particular sector are working with social enterprises. The only other more popular sector was digital technology.
The findings also revealed that there are now more places than ever to go for business support.
The report Business incubators and accelerators: the national picture was commissioned by the UK government's Department for Business, Energy and Industrial Strategy and prepared by the innovation foundation Nesta.
Alongside the report, the UK government has published a directory of UK business incubators and accelerators. Nesta hopes the directory will be a useful tool for entrepreneurs searching for programmes and facilities to which they can apply.
The report has found 205 incubators and 163 accelerators in the UK, considerably more than the 59 found in a report by O2 in 2014. Nesta estimates these support approximately 3,500 new businesses per year.
Incubators are defined as typically physical spaces, available on relatively flexible terms, which provide additional services such as the provision of training for entrepreneurs, access to networks and specialist equipment. 
Accelerators are described as limited duration programmes with services typically including business plan development, advice about pitching to investors and initial market testing.
The report says that accelerators often base their business model on equity from startups meaning they are more growth driven, typically aiming to produce companies that will scale rapidly or fail fast.
Although the majority of accelerators are in London, a high density of accelerators and incubators relative to the number of new businesses was found in Scotland, Wales and Northern Ireland.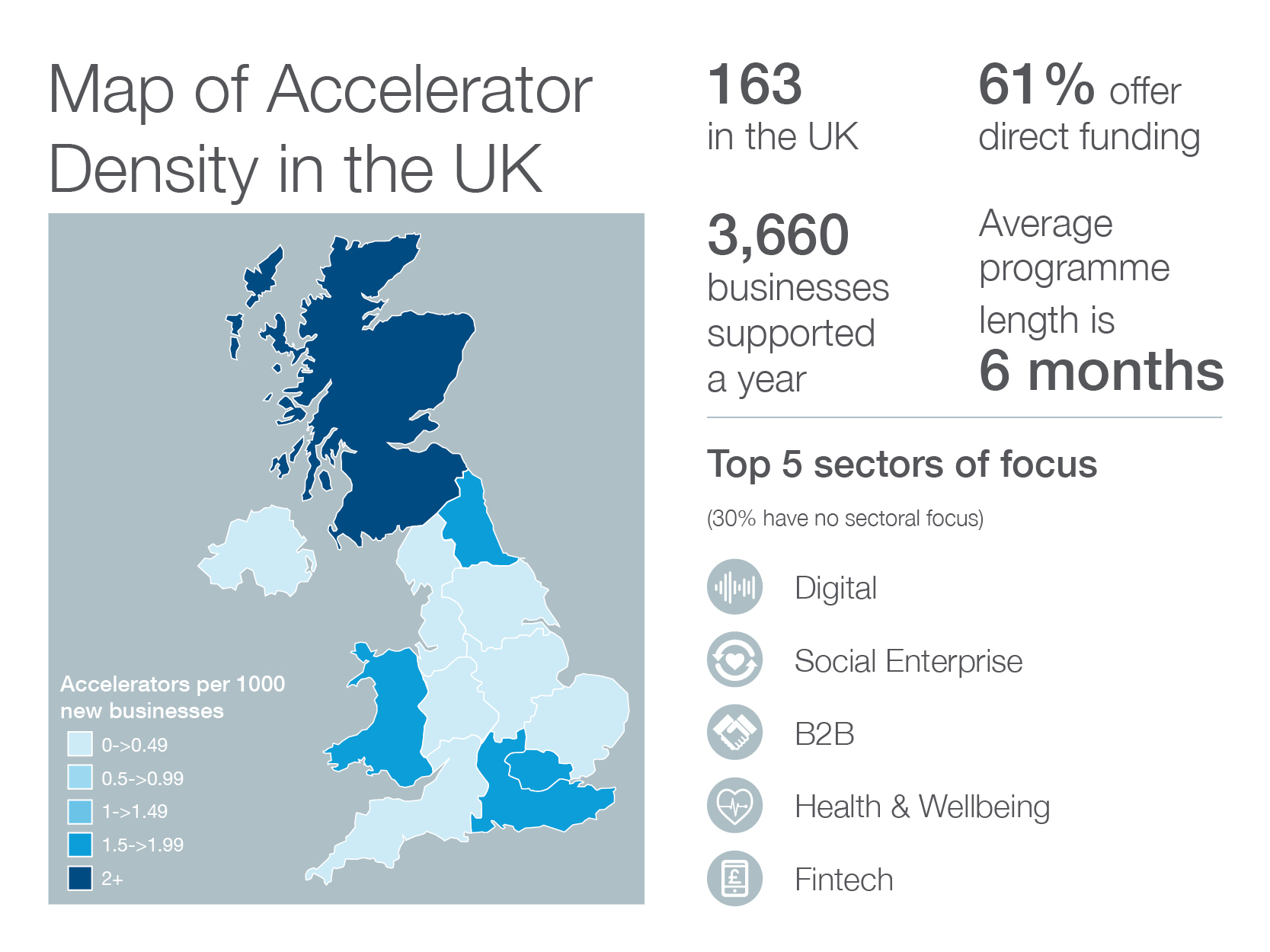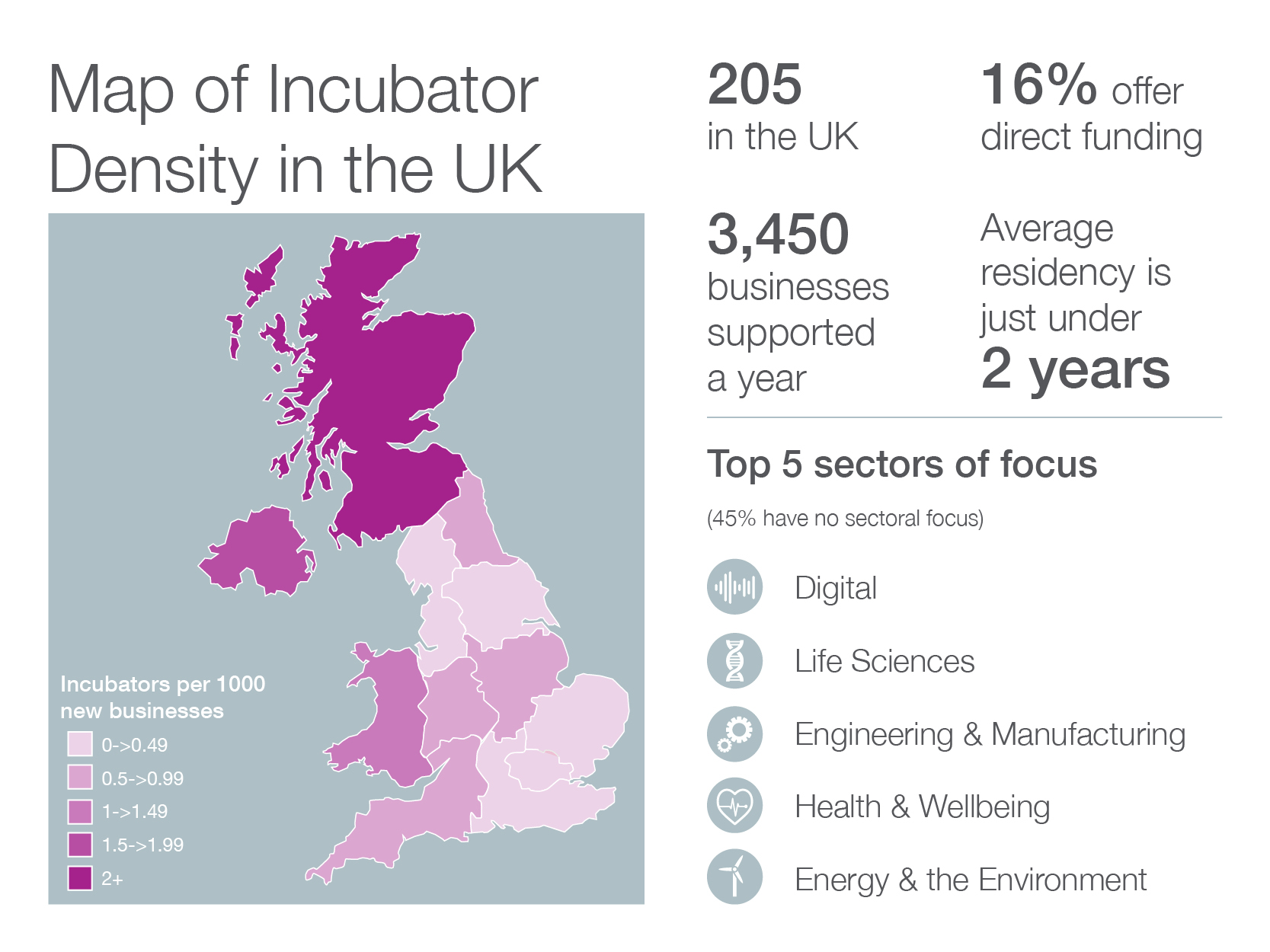 Against a backdrop of thinking that identifies business as needing to make more of a contribution to society, the report also identified that 51% of funding for new businesses through accelerators and incubators was provided by corporates.
Of the accelerators that focus solely on social enterprise, 19% of them rely solely on university and public funding. The next edition of Pioneers Post Quarterly, due out in May, will explore the relationship between universities and social enterprise further.
Photo credit: Pixabay/Nasa