DCMS bungles Minister for Civil Society appointment
The new Minister for Civil Society in the UK Government has been confirmed as Tracey Crouch (pictured above), the Conservative MP for Chatham and Aylesford.
The minister for sport since 2015, it has now been decided that Crouch's brief will also include social enterprises and charities.
Social Enterprise UK boss Peter Holbrook described Crouch as "the Harry Kane of the Conservative Party" (Kane being the England football team's young captain and also the top goal scorer in this season's Premier League). Holbook said it was great to have such a young star taking ministerial responsibility for the sector.
But Sir Stuart Etherington, CEO of the voluntary sector body NCVO, questioned whether the civil society role would get enough playing time as it competes against the sports portfolio. 
Rob Wilson, the previous holder of the post, lost his seat in the recent UK general election.
Crouch's appointment follows an own goal by the Department for Culture, Media and Sport yesterday when a morning email from DCMS to Pioneers Post confirmed that another MP, John Glen, had been made the minister for civil society, only for that to be retracted in the afternoon.
Both Glen and Crouch were confirmed as parliamentary under secretaries of state yesterday through the DCMS Twitter feed, but it appears that Glen will now look after the arts, heritage and tourism.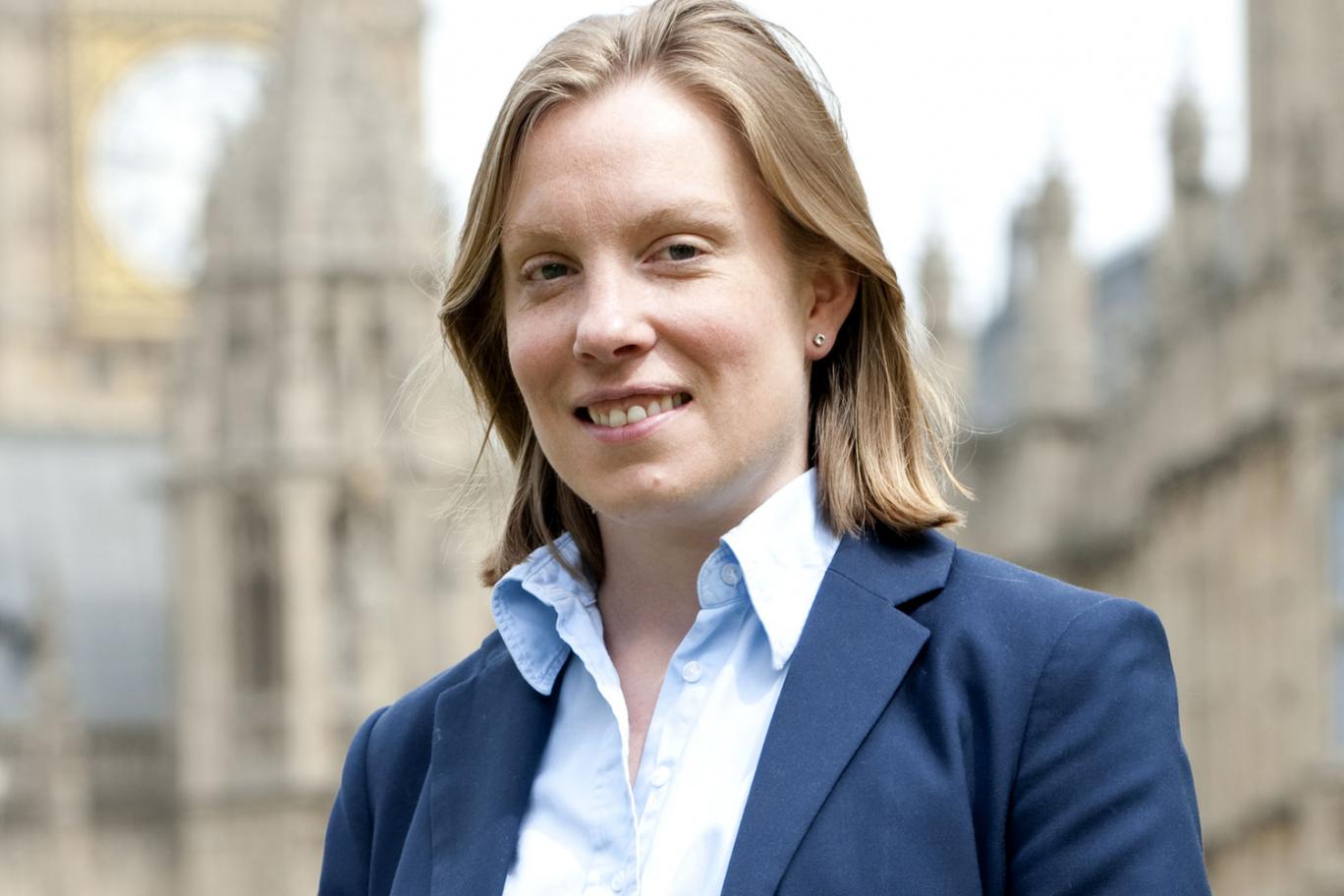 As news that Glen might be the new minister for civil society circulated, scrutiny of his voting record and his association with a charity that advocated a "gay cure" for homosexuals attracted controversy.
In stark opposition to Glen, Crouch has consistently voted for gay rights and same sex marriage.
Like him, her record on the environment is patchy, having voted against measures to reduce climate change and for selling off state owned forests.
If her suitability for the civil society post were judged on Crouch's membership of all party parliamentary groups (which serve to raise awareness of different issues), there is room for optimism.
Crouch has been active on issues such as dementia, mindfulness, old people and housing, carers, debt and personal finance and financial education for young people.
She is also the patron of three charities: cancer support charity Peter's Place, drug support organisation Blenheim CDP and Halpern Charitable Foundation, which promotes social inclusion.
Peter Holbrook, CEO of SEUK, said: "There is much work ahead that needs to be done to ensure the outstanding work of the sector is not relegated to the bottom of the policy agenda – making sure that social enterprises are placed at the heart of the Industrial Strategy, the upcoming review of the Social Value Act and the development of the mutuals strategy.
"There was a very real sense of momentum building before the General Election and we look forward to working closely with Tracey to ensure that Government doesn't take its eye off the ball and maximises the opportunities, values and promise social enterprise holds."
Kelly Davies, CEO of Vi-Ability, which uses sport to bolster communities and foster employment opportunities thought aligning sport and civil society was a bold move: 
"From Crouch's experiences, she will really understand how powerful sport can be in having a lasting impact on society. The move highlights how sport, social enterprise and the community can all come together to achieve common goals. 
"While it will be demanding through this period of change, particularly for Tracey who will have to handle two roles, it is something the sector hopefully supports as the results could be game changing."
Sir Stuart Etherington, CEO of the NCVO, said: "I have already talked to the new minister and am pleased that she is approachable and keen to understand her brief.
"However, I remain cautious about the size of a portfolio covering sport and civil society. We hope that the civil society portfolio will receive its rightful level of attention and profile, given its economic and social importance."
 
 Photo credit: Foreign and Commonwealth Office